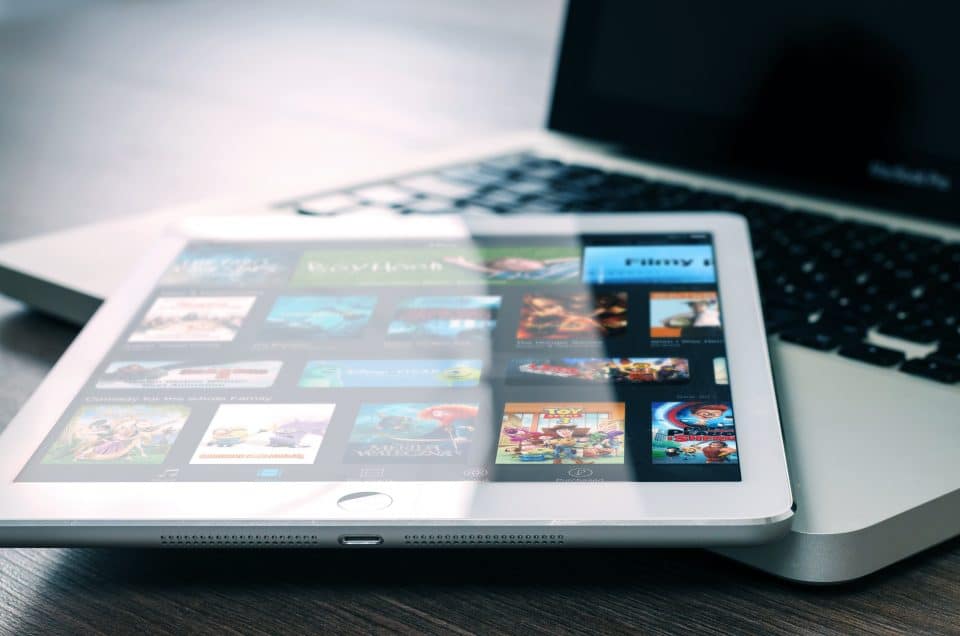 In our hyper-connected world, being able to access the internet whenever, wherever has become an incredibly desirable commodity.
And If you've done any traveling at all, you know how frustrating it is to lose internet connection as you explore new locations. 
A lack of connection can result in boredom, miscommunication, or, worst-case scenario, getting lost. 
These days, however, advances in technology have made constant connection possible through mobile hotspots. 
These on-the-go connections enable us to stay connected whenever, wherever. 
While staying connected may mean different things to different individuals, internet connectivity often helps us dodge boredom during long flights, or car, or train rides. 
If you have upcoming travel plans and are concerned about staying online, keep reading. 
In this blog post, we explore all-things mobile hotspots and identify the best option. 
What is a Mobile Hotspot?
The term mobile hotspot refers to a device that casts a wireless signal that other devices–like your phone–can connect to. Generally, these tools work by acquiring an LTE connection and transitioning it into a WiFi signal. Once this conversion has occurred, you can connect your tablet or computer to the hotspot, enabling a WiFi connection. 
Pretty cool, right?
As you determine which is the best mobile hotspot for streaming movies, it's important to note that there are a variety of mobile hotspots. 
These include:
Smartphone Hotspots
While super handy, these hotspots are not efficient for long-term use. Essentially, your phone becomes a hotspot by co-opting your phone's WiFi signal. 
These hotspots can help in a pinch but can be extremely expensive if used for long durations, like hotspot streaming. 
Portable Hotspot
If you don't want to run the risk of being on the receiving end of an astronomical cell phone bill, a portable hotspot may be a better choice for you, particularly if you foresee yourself doing a lot of hotspot streaming. 
A physical mobile hotspot can fit in your pocket and has a battery life that can extend up to a day. What's more, you can use these hotspots anywhere you roam, as long as an LTE connection is possible. 
Dongle Hotspot
The dongle hotspot is similar to the portable hotspot in that they provide WiFi without co-opting another source. These hotspots, however, plug into your computer's USB port and need a SIM card to connect to a cellular network.  
Where Can I Use a Mobile Hotspot?
If a mobile data network exists in a location, you can use your mobile hotspot. 
Instead of preparing for a trip by downloading a slew of movies, books, and other media, using a mobile hotspot allows you to rest assured that you will be able to access WiFi anytime, anywhere. 
Before you embark on your next trip, do some research to determine if there are mobile data networks located in your intended destination.
If the answer is yes, you're good to go!
What Are Mobile Hotspots Used For?
Mobile hotspots can be used for a variety of purposes. From hotspot streaming to email, these handy devices can reduce the stress of any trip.
Below, we explore the most common uses for hotspots. 
Personal Use 
Hotspots are great options for the intrepid traveler who has long, mind-numbing flights on their itinerary. By opting to pack a personal hotspot, you can stream movies, download books, and browse the internet at will. Once you've arrived at your destination, you can call a car service, verify the status of your next flight, or book a hotel. When it comes to the personal use of a mobile hotspot, the options are endless. In short, mobile hotspots allow travelers and individuals to stay connected whenever, wherever. 
Professional Use 
For a traveling professional, a personal hotspot allows you to stay connected to your boss and coworkers, even at cruising altitude. You can catch up on emails, schedule meetings, and go over PowerPoints for upcoming meetings without worrying about losing connection. Once you land, your hotspot can help you hail a car to your hotel without having to consult a map or an airport attendant. 
What is the Best Mobile Hotspot for Streaming Movies?
While we've already discussed why the smartphone hotspot is not a cost-effective method for hotspot streaming, you may be waffling between the dongle hotspot and the portable hotspot. 
Since the portable hotspot is battery-run and doesn't depend on a USB connection, we recommend this option for hotspot streaming. 
You can pack battery backups and always be prepared, no matter where you travel. 
With a portable hotspot, you can stream or connect with your team anytime, anywhere. 
What is the Best Mobile Hotspot for Streaming Movies Conclusion 
Regardless of whether you're traveling for business or pleasure, the best mobile hotspot for streaming movies is invariably the portable hotspot. 
If you're searching for an affordable option with unparalleled connectivity, explore our selection of mobile hotspots at TravelWifi today. 
With connections in over 113 countries, TravelWifi is guaranteed to keep you connected. 
TravelWifi's portable hotspots have 4G LTE speeds perfect for streaming movies.
Shop our collection now!