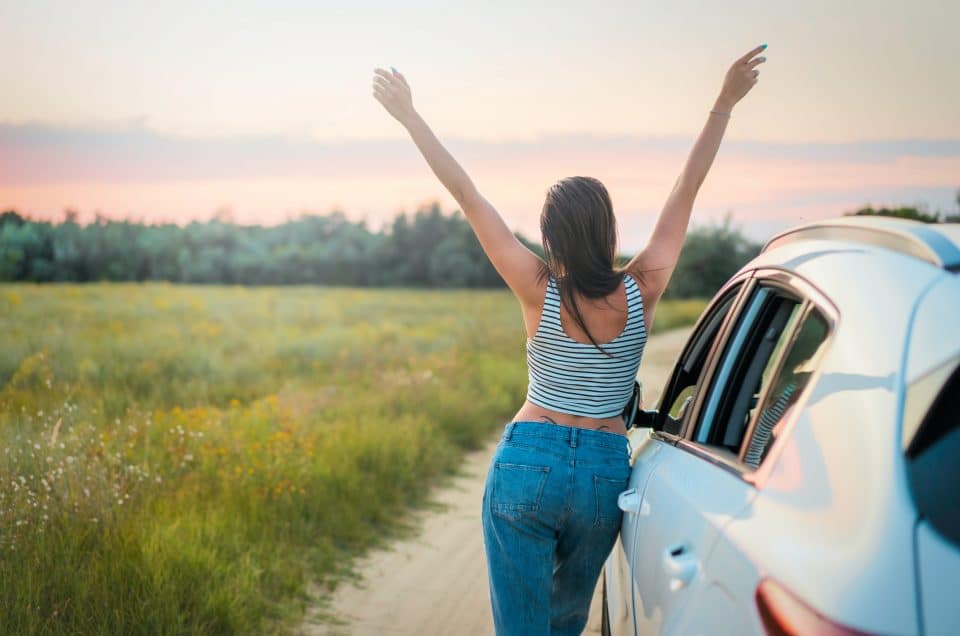 With summer travel once again a possibility, you're probably chomping at the bit to book a trip.
And with warmer weather on the horizon, you're probably wondering where you should decide to pass the warmer days. 
While you may be inclined to head for cooler climates, we make the case for keeping things hot this summer with cool travel destinations.
Read on to learn more about the seven best international travel destinations to add to your must-visit list. 
New York City, NY
Colloquially known as the city that never sleeps, New York is known for its hustle and bustle and streets jammed with yellow cabs. 
And while it's true that New York is always busy, day-to-day life slows a bit in the summer. Many residents trade hot streets for oceanside getaways, leaving behind a city that feels a little slower. And that slowness means less pedestrian traffic, less car exhaust, more available dinner reservations, and fewer tourists. 
Add that to the profusion of outdoor dining and drinking options, and you've got yourself the perfect New York City vacation. 
Even better: Hotels often offer summer discounts that can make your trip to the Big Apple even more affordable. 
Trust us: Visiting New York in its hotter months will make your trip that much more memorable—and will leave you with the feeling of what it's like to be a true New Yorker. 
New Orleans, Louisiana 
While you may associate New Orleans with Mardi Gras beads and rowdy tourists, this stunning city has so much more to offer. 
As the weather heats up, so do New Orleans' free outdoor events. From farmers' markets to flamenco dancing, there's no limit on what you can see and do in New Orleans. 
In addition to incredible events, the city is also known for its incredible cuisine. Sample the powdered beignets at the iconic Cafe du Monde or enjoy a true gumbo at one of the many tucked away eateries. Even the pickiest of eaters will find something to enjoy in NOLA.
And while the weather may be hot, the city is always cool, with breezes blowing across the bayou and ceiling fans spinning overhead on covered porches. 
Trust us: A trip to New Orleans is worth it whatever the weather.
Charleston, South Carolina
Charleston, South Carolina, has been topping a lot of big bucket-list travel locations recently.
And it's no surprise to us. 
Charleston is a mix of modern and classic, a sleepy southern town with a vibrant eat, drink, and art scene. 
While there will undoubtedly be warmer weather in the lowcountry, the residents of Charleston know a thing or two about enjoying life despite sweltering temperatures. 
In addition to being a foodie's dream, the peninsula of downtown Charleston is less than 15 minutes from the shores of the Atlantic Ocean, giving you the perfect opportunity to beat the heat and enjoy the beach. 
From the historical highlights to the Holy City's scenic steeples, Charleston is a must-visit regardless of the season.
Rome, Italy 
Speaking of holy cities, if Rome isn't on your list of places to visit in summer, it should be.
Home to a multitude of outdoor must-see locations, plan a trip to Rome in the summer so you can tour the colosseum without worrying about inclement weather. 
With outdoor restaurants, bars, and events, the summer is the ideal time to explore the beauty of this old-world city. 
As you plan your trip, reserve trips to the museums for a rainy day so you can be sure to enjoy the sunshine and the hustle and bustle of this stunning city.  
Nova Scotia, Canada
While you probably wouldn't find us packing up for a trip to Nova Scotia in November, this Canadian province is an outdoor-lover's heaven when it comes to places to visit in summer. 
From canoeing to camping, this outdoor paradise has it all, not to mention the stunning views. 
And while this destination may have not tapped your summer vacation ideas list, it certainly has dominated others'.
With more and more flights heading to Nova Scotia in the summer, be sure to book your travel soon so you won't miss out on all this Canadian paradise has to offer. 
Amalfi Coast, Italy  
The Amalfi Coast has long been a summer destination for the rich and glamorous movers and shakers.
These days, however, the beauty of the coastline isn't reserved only for high rollers. 
Take a scenic drive down the 30-mile coast and marvel at the jewel-toned water and emerald forests. With unbeatable beaches and stunning architecture, the Amalfi Coast is perfect for the traveler who longs to sightsee and relax on their summer vacation. 
If you're looking for idyllic places to visit in summer, look no further. The Amalfi Coast can truly make your vacation dreams a reality. 
Machu Picchu, Peru 
If you've always dreamed of visiting Machu Picchu, summer is the time to make that trip happen. A bucket-list destination for many people, this iconic Peruvian destination offers incredible trails and heights for adventurous hikers.  
And if you're simply looking to take in the sights without the exertion of hiking, you can do that too. With buses running daily within walking distance to Machu Picchu, you can still take advantage of the incredible weather and the sights. 
7 Best Places to Visit in Summer Conclusion 
As the summer months loom nearer, it's time to start planning for your next adventure. Whether you're dreaming of hiking Machu Picchu or spending a day wandering the cobblestoned streets of Charleston, now is the time to start making an itinerary. 
And as you build that itinerary, don't forget to include your must-pack items that will make your travel that much easier. 
This list must include a portable wifi hotspot rental that can ensure you stay connected whenever, wherever. 
Rent a Sapphire 2 and get access to wifi in over 130 countries.