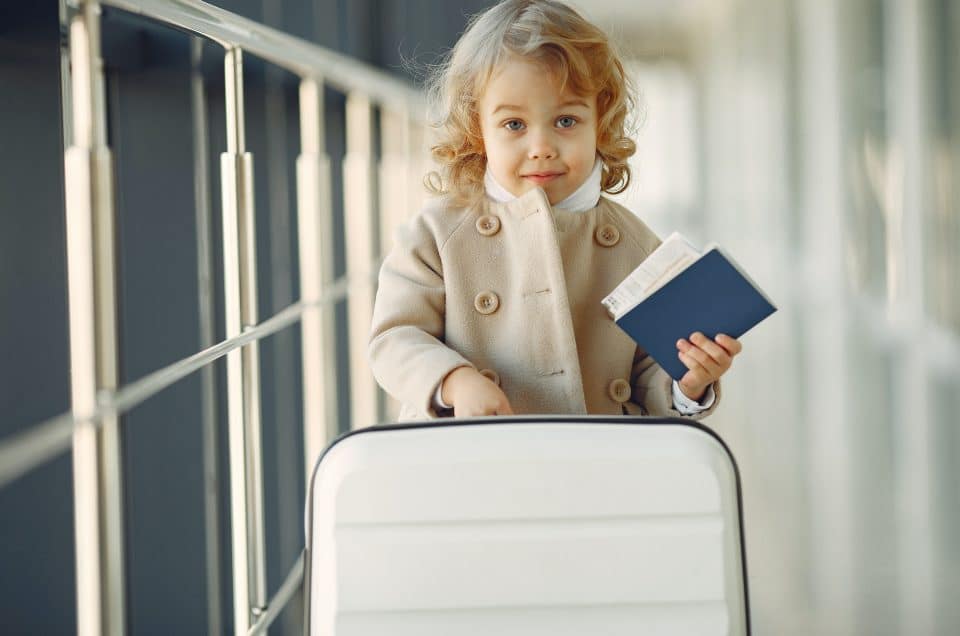 Maybe you've got a newborn who is about to take her maiden flight to visit her grandparents. 
Or maybe you've got a five-year-old, energetic boy who is headed to a reunion with his cousins.
Regardless of your child's age, traveling with kids can be complicated. 
Gone are the days of carry-on travel and last-minute flights–when you have kids, you need to pack with military precision and plan for every eventuality, tantrums and layovers included. 
At Travel Wifi, we know a thing or two about traveling. To better help you prepare for your upcoming travel with kids, we share seven tips that will turn the inexperienced flier into a seasoned traveler. 
Read on to learn more. 
Book Direct Flights 
Look, we know that direct flights often come with a heftier price tag. However, if you can reduce the amount of time in-flight or layovers, you reduce the amount of time your child remains idle. 
When traveling with children, direct flights also give both you and your kid(s) a chance to sleep on the plane, taking you one step further from a tiredness-related meltdown. 
Select Night-Time Flights 
Above, we discussed the importance of sleeping on flights while flying with children. To help encourage sleep while on long-haul flights over six hours, book nighttime flights. These flights dim the lights while in transit, encouraging your child to sleep during flight time. Since longer flights can last the duration of your child's typical sleep cycle, they can wake refreshed when you land, rather than jetlagged and groggy. 
If your travel with kids involves a shorter flight, consider booking travel in the afternoon. This way, you don't have to wake your child excessively early or make them stay up excessively late. 
Keep both of these tips in mind when you look at flight-time options when traveling with kids.
Provide Engaging Activities 
Let's be honest–being bored on a plane is the worst. 
If you get frustrated with not being able to move for hours on-end, imagine how exasperated your kid will be. 
To offset boredom, be sure to pack age-appropriate engagement material for traveling with kids. Below, we break down what you should pack to keep your kid engaged at any age. 
Infants
Babies are creatures of habit. To make travel easier on the youngest group, try your best to adhere to the same schedule they have at home, keeping an eye toward replicating timely feeding, changing, play, and nap times. 
Bring your baby's favorite toys and books on the plane so they feel comforted as they undertake a long flight to an unknown destination. 
Toddlers
Toddlers are notoriously busy–and that curious, exploratory approach to the world is definitely not going to dull once your kid steps foot on that airplane. When traveling with kids in this age bracket, be prepared to cycle through a series of activities you've preemptively planned. 
And by no means do these activities have to be extremely immersive. If your child is taken with the remote control buttons on the plane's armrest, keep diverting their attention there. 
With any luck, your kid will fall asleep as soon as you reach cruising altitude. If not, don't panic–you'll be prepared with a slew of toddler-friendly activities to keep your kid's attention focused. 
School-Age Children 
When traveling with school-aged kids, there is potential for you to turn on their in-flight movie, turn on yours, and enjoy the flight. However, this reality is personality-specific. If your kid isn't particularly infatuated with screens, be prepared to offer them alternatives, like a new game or chapter book. 
Pack Practically 
While most of these tips focus on making your kid's travel easier, this one is for the parents. If you're loaded with a million carry-ons and have a water bottle and juice cup in each hand, there is no chance you're going to be able to keep up with a rambunctious toddler in the airport. 
As you choose which bags to pack and what object to fill those bags with, imagine yourself in a number of scenarios and choose luggage that supports unencumbered movement, both on the plane and off. 
Traveling with kids can create anxiety for both you and your child. As your departure date looms, be sure to clearly explain to your child what will happen throughout the day, or night. 
By illuminating the travel process, you reduce the likelihood of anxiety about the unknown that can result in a meltdown. Whether your child is six or sixteen, transparency about travel can greatly improve your kid's experience both on and off the plane.
If your child is older, you can even engage them in the planning process, taking into consideration their advice and desires. This way, the trip is more family-focused, resulting in enhanced excitement, agency, and less trepidation.
Exercise Before Travel 
While the phrase "exercise before travel" may conjure images of countless laps around a track, the real meaning here is to tire your kid out as much as possible pre-flight. If your kid is tired, they are much more likely to snooze on the plane, making the flight as easy as possible. 
Stay Connected 
While your child's age dictates how much technology can distract them from the travel at hand, when you stay connected no matter where you roam, you can download shows, games, and movies that can engage your child throughout the flight. 
With services like Travel WiFi, you gain connection whenever, wherever, regardless of where you travel. We connect users in over 130 countries to WiFi that can make travel infinitely more pleasurable. 
Seven Tips for Traveling with Kids Conclusion 
Whether you're traveling with a newborn or a fifth-grader, planning is your best friend when it comes to a successful flight. 
By following the seven tips outlined in this post, you can prepare for your flight to the best of your ability, setting yourself and your family up for success. 
Remember, though, that when traveling with kids, eventualities can occur that derail even the best-laid plans. Unpredictable weather and delays happen. 
To ensure that you stay connected to loved ones and have a backup for entertaining your kids wherever, whenever, add the Travel WiFi hotspot to your must-pack list today. 
Keep the kids busy while traveling by getting them connected to a portable hotspot!