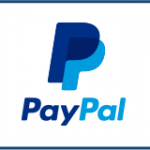 For those who were asking how they could do something more original than visiting monuments and tourist sites…
We have the answer!
Last month, we were invited, by Mon Beau Paris, to experience their street art polaroid tour of the Marais. This was actually very interesting, especially as we didn't know anything about it.
So what is the difference between « street art » and graffiti? What are some of the key names, of these famous artists, who left their artistic mark on cement ?
Marine, our guide, was as talented as she was determined and gave us the keys to enjoy our tour, which "is never the same," since street art is constantly changing. Indeed, this artistic movement is a gold mine of information, and has an abundance of good stories !
The "icing on the cake:" Mon Beau Paris, lent a Polaroid, with a set of 10 photos, to each participant. A good starting point for this tour, which, in turn, allows anyone to become an artist and take souvenir snapshots of the works you most enjoyed.
All the conditions are ideal for creating a rewarding experience: the innovative concept, on the one hand, and the informative and fascinating, presentation and interaction of the guide, on the other. A pleasure for street art-lovers; an enriching, unexpected and delightful experience for those of us whom, like myself, do not know much about this movement.
And for those who still want to visit the "not-to-be missed," sites of Paris, you should know that, in addition to the classic tours, you can also visit the specific area or monument you wish. Mon Beau Paris will tailor the tour to suit your interest. All things considered, why not take advantage of a romantic, personalized guided tour of the Louvre ?
A great opportunity for you, as it was for us, to discover Paris from a different perspective ! To celebrate our partnership, we let you enjoy our promotional code "TRAVELWIFI" which provides you a 20% off the regular price on the tour of your choice! Enter it on
monbeauparis.com
without further delay ! You can also contact them on the following telephone number : +33 6 50 69 66 91, or come to their office at 6 rue Cochin in the 5th arrondissement of Paris.
We wish you a great tour!