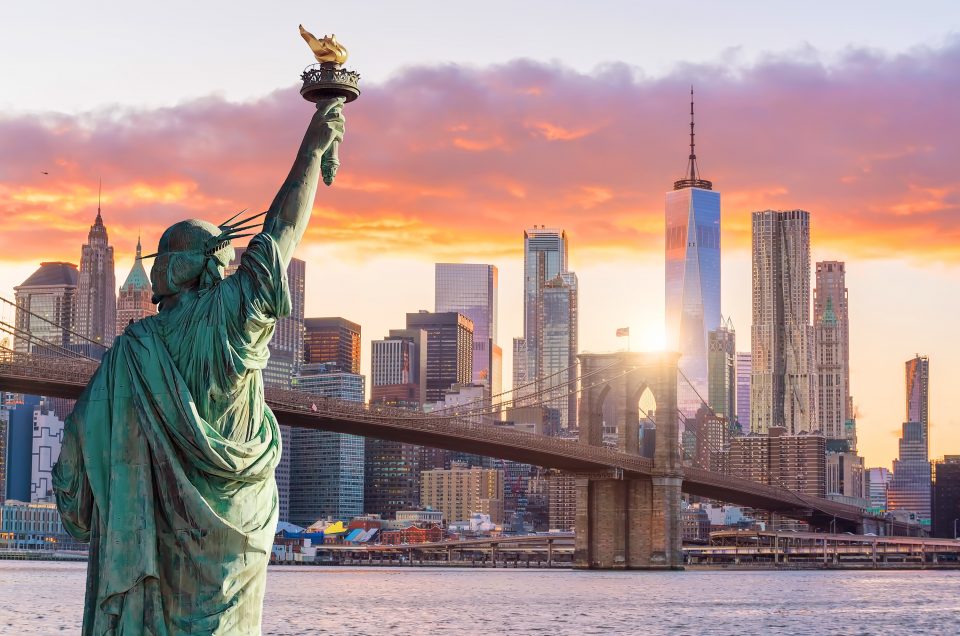 Welcome to the future of connectivity while traveling in the United States. Say goodbye to physical SIM cards and welcome the convenience and flexibility of eSIM technology. With TravelWifi eSIM, you can seamlessly access local networks and stay connected wherever you go, without the hassle of changing physical SIM cards or dealing with roaming fees.
United States: The Land of Dreams and Endless Possibilities
Explore the vast wonders of the United States with the power of our eSIM. From the bustling streets of New York City to the breathtaking landscapes of the Grand Canyon, share your adventures, and navigate your way through this diverse and vibrant country. Whether you're embarking on a business trip, a family vacation, or a solo adventure, our eSIM keeps you connected with ease.
New York: The City That Never Sleeps
When you are visiting the iconic New York City, having our eSIM opens a world of possibilities. From the bright lights of Times Square to the tranquility of Central Park, TravelWifi's eSIM keeps you connected to the beating heart of the city that never sleeps. Stay online while exploring famous landmarks like the Statue of Liberty, Empire State Building, and the Metropolitan Museum of Art. Share your experiences instantly, capture stunning photos, and navigate the city like a local with your eSIM-enabled device.
Los Angeles: The City of Stars and Endless Sunshine
Explore the star-studded streets of Hollywood, bask in the sunshine on Venice Beach, or immerse yourself in the eventful art scene of Downtown LA. With our eSIM, you can easily access maps, find the hottest restaurants and attractions, and share your experiences in real time. Don't miss the chance to capture the beauty of the City of Angels and the magic of Hollywood with the power of TravelWifi eSIM.
Miami: Where Sun, Fun, and Urban Glamour Collide
Discover the lively energy of Miami, from the stunning beaches of South Beach to the colorful neighborhoods of Little Havana, Miami offers a unique blend of cultures, art, and nightlife. Using our eSIM, you can instantly share your beachside selfies, navigate the city's lively streets, and stay connected as you indulge in Miami's famous cuisine and dance to the rhythms of Latin music.
TravelWifi eSIM technology works seamlessly with compatible devices, allowing you to activate a local data plan without the need for a physical SIM card. Enjoy fast and reliable internet connectivity, access to local networks, and the freedom to stay connected throughout your journey. Say goodbye to the hassle of SIM card swapping and embrace the simplicity and convenience of eSIM.
Ready to experience hassle-free connectivity during your trip to the United States? Get your eSIM now https://travelwifi.com/en/esim and embark on an unforgettable adventure, staying connected every step of the way.