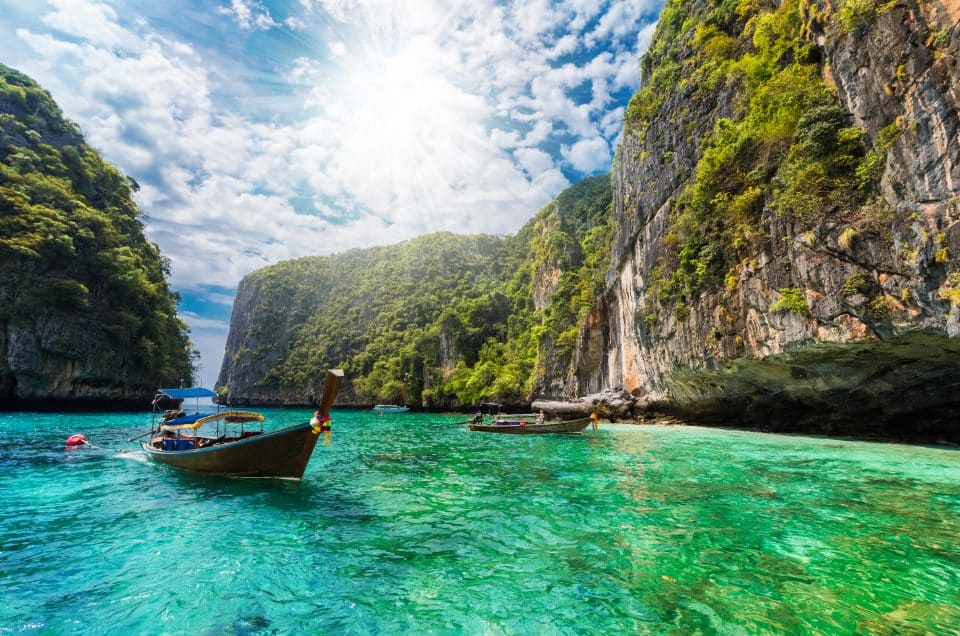 TravelWifi provides a reliable and convenient internet connectivity solution for travelers overseas. If you're planning a trip to Thailand, TravelWifi has you covered with its range of eSIM options tailored to meet your Wi-Fi needs.
Get your eSIM for Thailand now at https://www.travelwifi.com/en/esim and stay connected conveniently and affordably with eSIM by TravelWifi.
Discover the Best of Thailand: From Bangkok to the Beaches
Thailand is a destination that offers a vibrant mix of culture, history, and natural beauty. From the bustling streets of Bangkok to the idyllic beaches and islands, there's something for every type of traveler to enjoy.
In Bangkok, the capital city, you can explore the magnificent Grand Palace, visit the sacred Wat Arun, and immerse yourself in the vibrant street-food scene. Don't miss the floating markets or the iconic temples such as Wat Phra Kaew and Wat Pho.
Phuket is a popular beach destination known for its crystal-clear waters and stunning landscapes. Relax on the beautiful beaches of Patong, Karon, or Kata, or take a boat trip to the nearby Phi Phi Islands for snorkeling and diving adventures.
Chiang Mai, in the northern part of Thailand, offers a rich cultural experience with its ancient temples, vibrant night markets, and traditional Thai massages. Don't forget to visit the famous Doi Suthep Temple and explore the lush greenery of the surrounding mountains.
Krabi is another breathtaking beach destination with limestone cliffs, turquoise waters, and hidden lagoons. Take a boat tour to the famous Railay Beach, go rock climbing, or simply unwind on the stunning beaches of Ao Nang and Phi Phi.
TravelWifi's eSIM is the perfect solution for travelers in Thailand, with its easy and quick activation, nationwide coverage, high speeds, and low-cost. TravelWifi's eSIM provides extensive coverage across Thailand, ensuring fast and reliable internet access in all parts of the country.
If you're also planning to visit other parts of Southeast Asia, check out our blog posts on those destinations as well. TravelWifi has you covered with reliable internet connectivity wherever your travels take you!