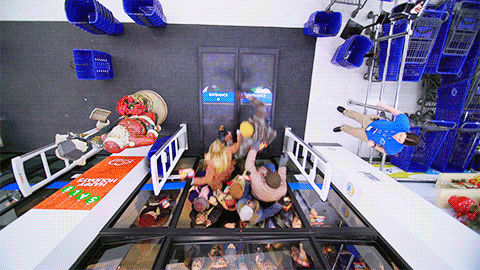 GET YOUR 25% Travel Wifi Discount now: >> click here
The best day to shop is around the corner, and there is literally no better time to save money while getting what you want! Here are our advices to stay on top of the top travel deals on November 23rd, 2018.
Create your budget
The struggle is real… We all know how easy it is to spend money when there are so many tempting deals out there. To avoid hitting the rock bottom, you should create a budget and stick with it. For instance, if you are doing online shopping, transfer the amount you are willing to spend to your PayPal account. If you are shopping in brick and morter, pay cash and don't carry more cash than you need.
Be an early birdie
Certain travel deals are offered in limited quantities. Thus, be sure to start searching as early as possible to avoid stock-outs.
Hunt for good deals on social media
Keep an eye on trending hashtags such as #BlackFriday, or the ones from your favorite store. Turn on notifications for products that you are interested in, and check your social media regularly; especially your Instagram and Twitter.
Watch for airline promotions – or just set alerts
Create a list of airlines that serve your city. Then, bookmark their websites and follow them on social media as they use Facebook, Twitter and/or Instagram to announce their deals. Alternatively, set price alerts on travel metasearch engines such as Momondo, Skyscanner and Kayak.
Be flexible
Don't get upset if you can't find cheap flight deals for your planned destination. Make sure to check other transportation options, such as trains, buses, ferries or simply carpooling. You can always check for nearby cities, as you will most likely find better deals. Last but not least, if you are not time crunched, it is always a good idea to be flexible with your dates.
And most importantly:
GET YOUR 25% Travel Wifi Discount now: >> click here