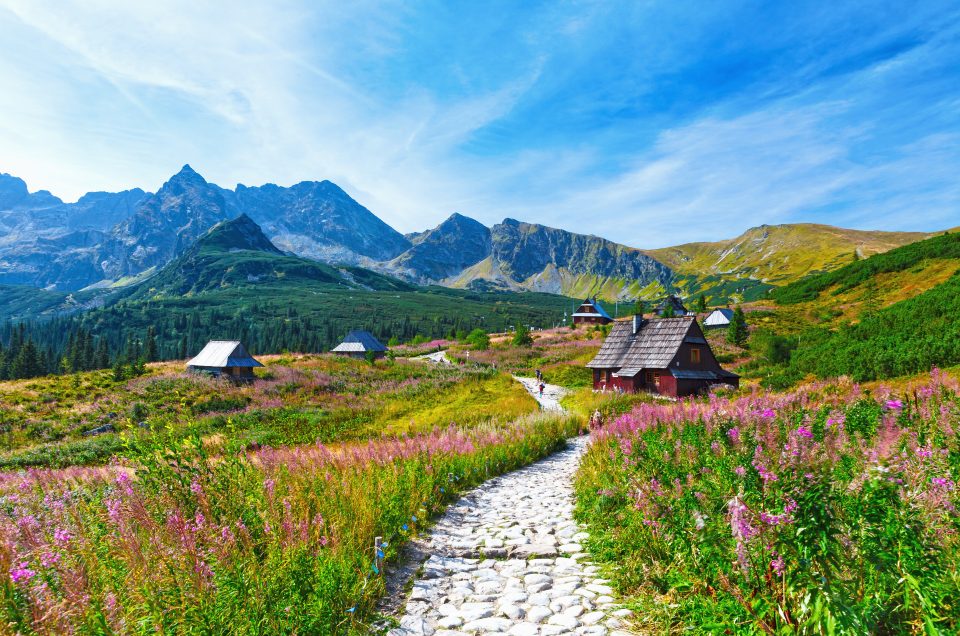 Stay connected seamlessly during your travels to Poland with our eSIM, the innovative SIM card with virtual technology. With our eSIM, you can enjoy the convenience of instant activation, reliable network coverage, and cost-effective data plans, all without sacrificing your connectivity needs. Whether you're exploring the historic streets of Warsaw, indulging in the charming atmosphere of Krakow, or venturing into the natural beauty of Zakopane, our eSIM ensures you're always connected.
Poland – Unveiling a Country of Rich Heritage and Natural Beauty
Poland, a captivating country in Central Europe, boasts a rich tapestry of history, dynamic culture, and breathtaking landscapes. From the architectural wonders of Warsaw's Old Town to the solemnity of Auschwitz-Birkenau, Poland offers a journey through time. Immerse yourself in the medieval charm of Krakow, where the Royal Castle and Wawel Cathedral stand as testaments to the nation's grandeur. If you're looking for even more adventure, make sure to experience the pristine beauty of the Tatra Mountains in Zakopane, where hiking trails and ski slopes beckon outdoor enthusiasts of all varieties. Using our eSIM, you can share everything with your family and friends online.
Warsaw – Where Past Meets Present
As Poland's capital and largest city, Warsaw is a vibrant blend of tradition and modernity. Delve into the city's tumultuous history at the Warsaw Uprising Museum, pay homage to Frederic Chopin at the composer's birthplace, or stroll along the iconic Royal Route. Discover the meticulously reconstructed Old Town, a UNESCO World Heritage site, where endearing cobblestone streets and colorful facades transport you back in time. With the TravelWifi eSIM you can stay connected, so don't forget to share Warsaw's varied culinary scene and bustling nightlife that add an extra flair to your visit.
Krakow – A Treasure Trove of Culture
Nestled in the southern part of Poland, Krakow is a cultural gem that enchants visitors with its architectural splendor and artistic heritage. Explore the magnificent Wawel Castle, visit the awe-inspiring St. Mary's Basilica, or wander through the lively Market Square, Europe's largest medieval square. Immerse yourself in the poignant history of the Auschwitz-Birkenau concentration camp, a UNESCO World Heritage site that serves as a powerful reminder of the atrocities of the past. With the eSIM, you can share all your festival vibes, vibrant nightlife moments, and the warm hospitality that Krakow has to offer. Make sure to share your unforgettable experience with your loved ones online.
Zakopane – Nature's Playground
Escape to Zakopane, a picturesque mountain town nestled in the Tatra Mountains. This outdoor paradise is a haven for hikers, skiers, and nature enthusiasts alike. Embark on exhilarating treks through the scenic trails of Tatra National Park, marvel at the panoramic views from Gubalowka Hill, or experience the thrill of skiing in the winter months. Zakopane's unique architecture, influenced by the traditional highland style, creates a charming atmosphere that perfectly complements its natural surroundings. With our eSIM, you can stay connected throughout your journey and never miss a trick.
With the TravelWifi eSIM, getting connected in Poland is a breeze. Enjoy reliable network coverage from leading local providers, ensuring you stay connected wherever you go. Choose from flexible data plans tailored to your needs, whether you require unlimited data for streaming, a generous data allowance for browsing, or a balance between the two. Our eSIM provides the freedom to explore Poland with uninterrupted connectivity.
Ready to experience seamless connectivity during your trip to Poland? Get your eSIM now and unlock a world of convenience. Stay connected, explore with ease, and capture every moment without worrying about your data. Click here https://travelwifi.com/en/esim to get your eSIM link and embark on a truly connected journey in Poland.