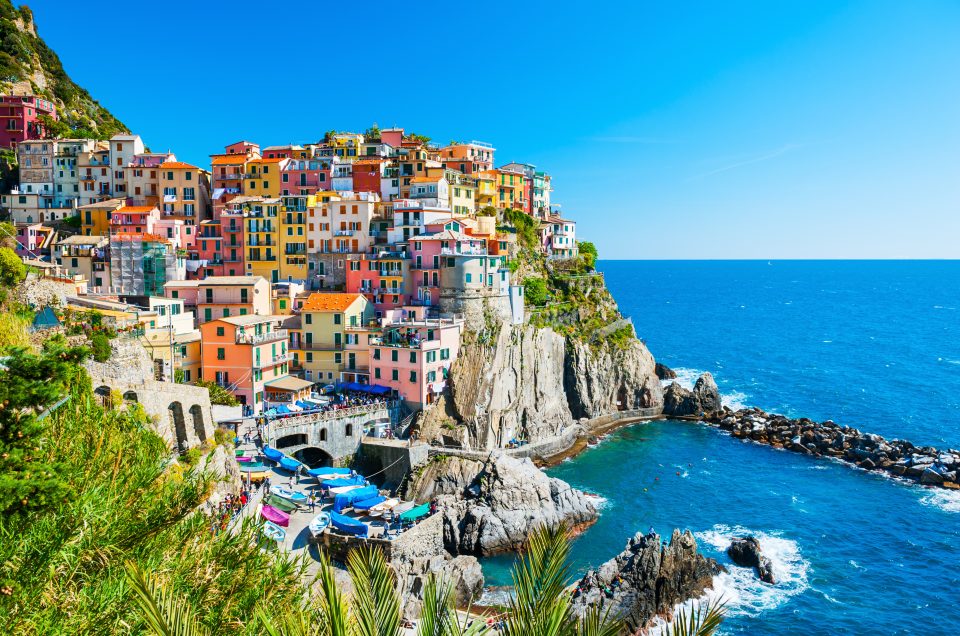 Welcome to the world of eSIM technology, designed to revolutionize your travel experience in Italy. Say goodbye to the hassle of physical SIM cards and embrace the convenience of an embedded SIM that offers reliable connectivity right at your fingertips. Using TravelWifi's eSIM, staying connected while wandering the vibrant cities, captivating landscapes, and cultural wonders of Italy is easy.
Italy: A Gateway to an Endless Beauty and Culture
Immerse yourself in the rich history, vibrant culture, and breathtaking landscapes of Italy. You can enjoy the iconic canals of Venice to the ancient ruins of Rome. From the picturesque Amalfi Coast to the art-filled streets of Florence, Italy offers a diverse range of experiences for every traveler. Whether you're wandering through charming medieval towns, savoring delectable Italian cuisine, or exploring world-renowned museums, Italy never fails to captivate. With our eSIM, you can navigate the city, share your experiences instantly, and stay connected to your social media.
Rome: The Eternal City's Timeless Majesty and Historic Grandeur
When in Rome, experience the grandeur of ancient civilization whilst living alongside modern sophistication with your eSIM. You can visit the iconic Colosseum and imagine the epic battles that once took place within its walls. Marvel at the architectural wonders of the Roman Forum and stroll through the charming streets of Trastevere. Indulge in mouthwatering Italian cuisine, sip espresso at quaint cafes, and toss a coin into the Trevi Fountain for good luck. With the TravelWifi eSIM, you can navigate the city with ease, share your experiences with loved ones, and capture unforgettable moments in Rome.
Florence: The Renaissance's Living Canvas and Architectural Marvels
With the power of our eSIM, you can explore the birthplace of the Renaissance in Florence, a city brimming with art, culture, and architectural wonders. Marvel at the magnificent Duomo, explore the world-famous Uffizi Gallery, and stroll across the iconic Ponte Vecchio. Lose yourself in the charming streets lined with artisan workshops, indulge in delicious Tuscan cuisine, and sip fine wines in hidden enotecas. With an eSIM, you can document your artistic encounters, connect with fellow travelers, and navigate Florence's winding streets without missing a single landmark.
Venice: The Serenade of Canals and Eternal Beauty
Enter into a fairytale in the enchanting city of Venice. Glide along its famous canals on a gondola, passing by ornate palaces and picturesque bridges. Lose yourself in the narrow alleyways of the city's historic center, where every corner reveals a hidden gem. Using our eSIM, you can share the stunning St. Mark's Square, visit the Doge's Palace, and soak in the artistic masterpieces at the Peggy Guggenheim Collection online. With an eSIM, you can share your Venetian adventures in real-time, navigate the labyrinthine streets effortlessly, and ensure you never miss a beat.
TravelWifi's eSIM for Italy offers seamless connectivity across the country, ensuring you stay connected wherever your Italian adventures take you. Enjoy high-speed data, reliable coverage, and the convenience of a virtual SIM card. With easy activation and no need to change physical SIM cards, our eSIMs provide a hassle-free solution for your travel communication needs. Stay in touch with loved ones, access maps and travel apps, and share your experiences instantly on social media. Our eSIMs are compatible with a wide range of devices, making it easy to stay connected whether you have a smartphone, tablet, or smartwatch.
Don't miss out on the convenience and freedom of staying connected in Italy with our eSIM. Click here to get your eSIM https://travelwifi.com/en/esim and ensure you have uninterrupted connectivity throughout your Italian journey. Experience Italy like never before with the power of seamless communication at your fingertips.