The streets and terraces of the Spanish capital are filled with people thanks to the good weather and the end of the Emergency State in Spain. Below you'll find some great options to move around Madrid and discover this awesome city.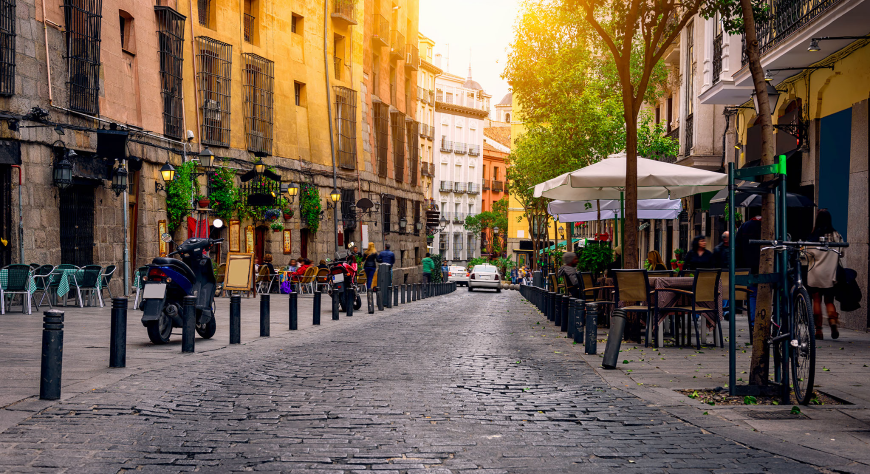 If the route you want to travel is not too long, moving by foot is surely the best option, it allows us to enjoy and discover everything that surrounds us and is also a great way to stay active. Madrid concentrates the majority of it's points of interest quite close to each other.
If your circulation radius is somewhat more extensive, the bike can be your best ally. The ideal thing is to rent an electric bike, you can find them in many points of the city, it's a cheap and easy to use option. It is also a clean alternative, since it does not pollute and allows you, like walking, to enjoy all the charms of the city in the foreground.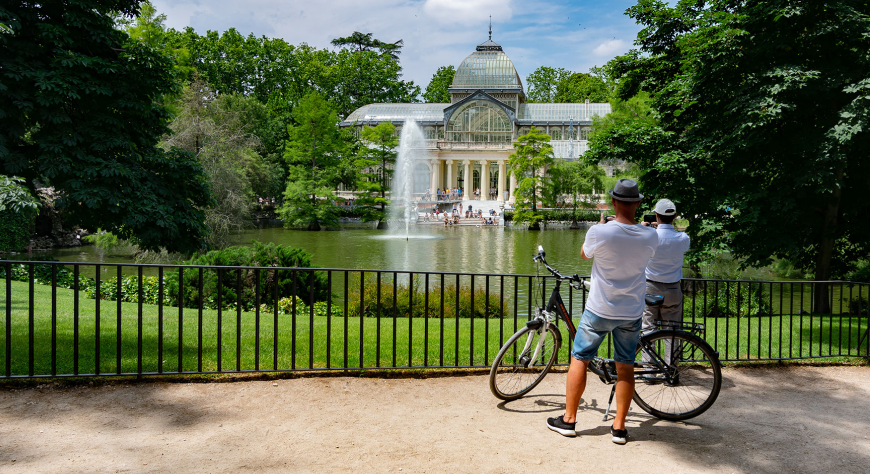 Another great option that is gaining many users is the electric scooters, the city puts them at your disposal in a great variety of points, and like the bike, it is an alternative that allows you to travel wider distances without giving up complete enjoyment of the landscapes and facades that surround you.
For longer distances the best option is to use the Metro or buses. Madrid's metro network is one of the best in the world, allowing you to reach almost any corner of the city in a short time. Madrid also has an excellent network of urban buses that connects many parts of the city.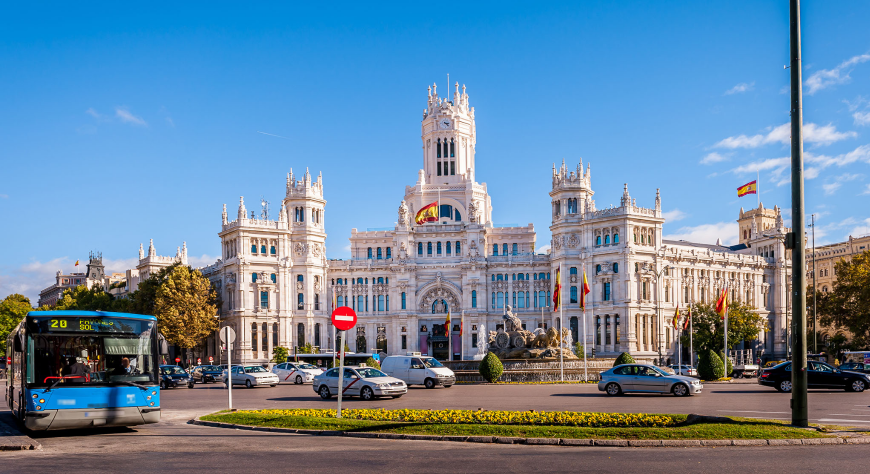 Carsharing has been accumulating more and more users, and its advantages are multiple. You can access any of the vehicles parked around Madrid through your own Smartphone. At the end of the route you can park it in the green or blue zone without having to pay for parking, you only pay for the minutes of use.
Another very similar option is motosharing, Madrid groups together a giant fleet of these two-wheeled vehicles that offer greater speed and agility to move around and park, in addition to the advantages offered by the ZERO sticker if we are going to drive through central Madrid.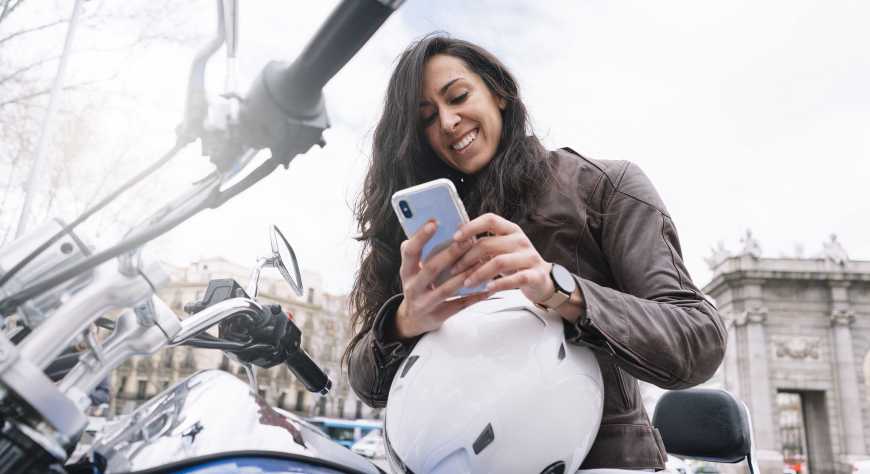 Whichever option you choose, make the most of the possibilities offered by the Spanish capital, walk through its streets, soak up its history and enjoy its atmosphere.
Stay connected in Madrid with unlimited internet. Check our portable wifi devices.