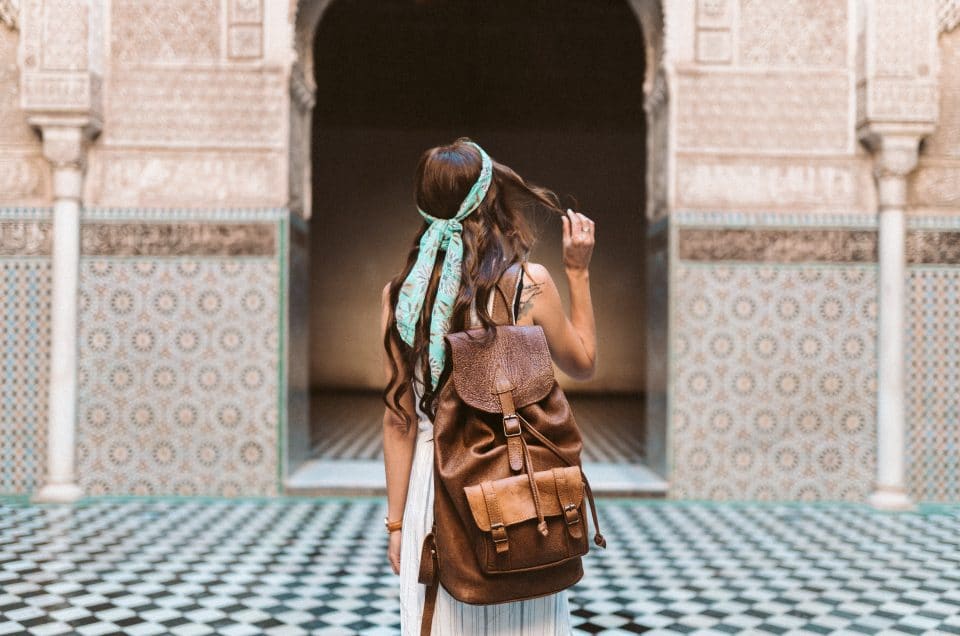 Have you ever wanted to get away from the hustle and bustle of your daily life without bringing a family member or friend? Do you want to travel the world, meet new people and get the full solo traveler experience? Taking a solo trip is one of the best ways to step outside of your comfort zone and view the globe from a different perspective.
Traveling alone can be an eye-opening experience, but it can also be dangerous without taking the right precautionary measures. If you want to learn what it's like to travel alone and how to stay safe while doing it, you've come to the right place.
Here are a few safety tips on how to travel alone for the first time: 
1. Do Your Research
Before you choose your destination, make sure you do your research. A tourist-friendly spot is likely your best move if you're traveling alone. There will be plenty of ways to keep yourself occupied and have a good time on the trip. 
If you're interested in visiting a location that's more secluded and vacant, just be sure to do your research in advance. Look into crime rates and other potential safety hazards that could keep you from enjoying your trip to the fullest extent.  
2. Get a Private Room if a Hostel Doesn't Suit You
Hostels have a reputation for being safe opportunistic boarding arrangements that can give you a unique and cost-efficient experience while traveling alone. This is the perfect opportunity to meet and mingle with other like-minded travelers with similar goals and interests. 
More and more people are getting excited about staying in hostels, according to research by Hostelworld. This report shows that interest in traditional travel accommodation has declined by 33%. This shows that the present and future generations are excited to step outside their comfort zones and stay in a place like a hostel.
However, hostels aren't for everyone. If you're worried about sharing a living arrangement with strangers, you may consider a private room instead. Some hostels can actually accommodate these needs, so do your research to find one in your destination. Otherwise, you may consider booking a hotel room for yourself. 
3. Keep in Touch With a Designated Family Member or Friend
The last thing you want to do is worry about your family and friends while you're gallivanting in Europe or another country overseas. If you want to keep communication with your homeland to a minimum, designate one of your close family members or friends to be your point of contact during your stay. This allows everyone — including you — to have peace of mind during your travels.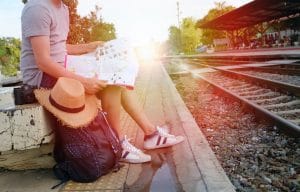 4. Keep Your Valuables Safe and Secure
When you're traveling alone, you may feel inclined to keep all of your valuables on your hip, but this could result in a theft situation. Pick-pocketers love to hang around tourists and can typically pick them out in a large crowd. 
When it's time to venture out into your chosen destination, make sure you only bring items that are necessary for your outing, such as your phone, credit card, ID and passport. Keep your cash to a minimum and leave all other valuables locked in your room. Some hotels and accommodations offer a lockbox upon request, so be sure to ask if this is an option.
5. Be Patient and Flexible
There's no telling what could occur on your trip, especially when you're flying solo. One of the best traveling alone tips you can take is to be patient, flexible, and spontaneous. Have a general idea of what you want to do on your trip, but don't plan an itinerary that's loaded with hour-by-hour events. Have fun exploring and taking in the sights from an individual perspective.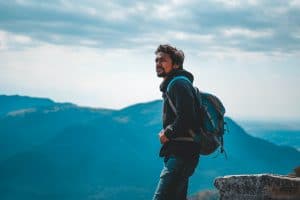 6. Carry Emergency Contact Information
If you want to learn how to travel alone safely, make an emergency contact list and keep it close by during your trip. In the case of an emergency, you have all the information you need to alert family and friends about your current situation.
7. Invest in Travel Insurance
Traveling alone, no matter where you're headed, is an investment in your time and money. And unfortunately, you always need to expect the unexpected. Natural disasters, bad weather or emergencies at home could keep you from pursuing your solo travel experience, so it's important to get travel insurance. This type of policy can cover losses in the event of an unplanned disruption in your vacation.  
8. Always Stay Connected 
Taking a chance as a solo traveler can be one of the most rewarding and enjoyable experiences in life as long as you prepare in advance. You'll likely be taking pictures and sharing them, so having an internet connection is essential. Instead of relying on your accommodation spot to supply free WiFi to stay connected and share snapshots of your trip, grab a personal hotspot from TravelWiFi.
We can provide coverage in up to 130 different countries around the globe so you can always stay connected no matter where your travel plans take you. 
If you want to start traveling alone but you're worried about losing touch with your loved ones while abroad, a portable hotspot from TravelWiFi can put your mind at ease. Grab your device today so you can feel comfortable and confident as a solo traveler.