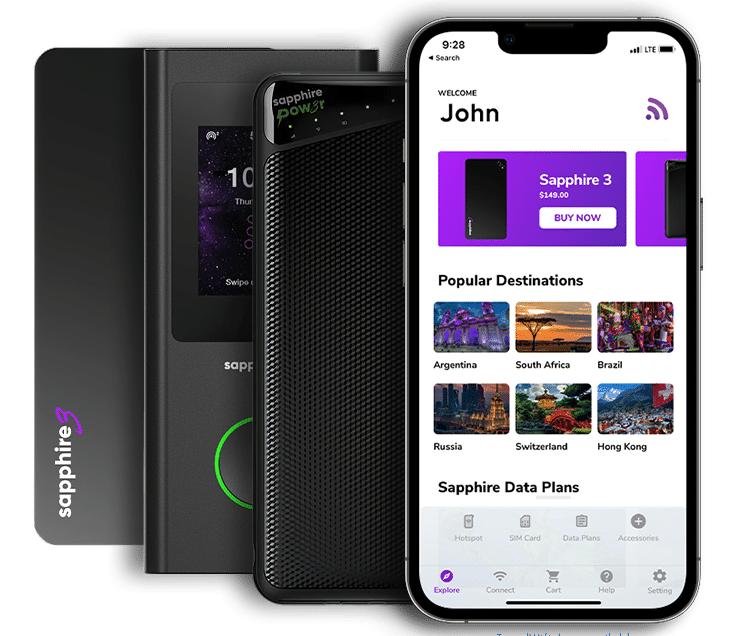 Introducing the TravelWifi App – the newest addition to our suite of digital solutions, with its user-friendly interface and advanced features.
Manage Your Hotspots
Easily manage your hotspots by accessing all device information in one place. Stay up-to-date with your usage details, manage data plans, and redeem voucher codes.
Browse & Buy Data Plans
Find and buy the data plan you require directly from the app. Choose from over 400 data plan options and easily sort through them to select the one that suits your needs.
Top-Up Your SIM Cards
Purchase and top up your TravelWifi Global SIM Card to access dependable Wi-Fi in more than 75 countries.
Purchase Products
Explore our latest collection of travel accessories and products, available for purchase in the app. We'll deliver your items directly to your doorstep.
Book Travel
Effortlessly plan and organize your upcoming trip by booking flights, reserving hotels, and renting cars with just a few taps on your screen.
Live Chat Help
Our 24/7 Customer Service Live Chat is available to assist you anytime and anywhere you need technical support – day or night.
Available on Google Play and the App Store.