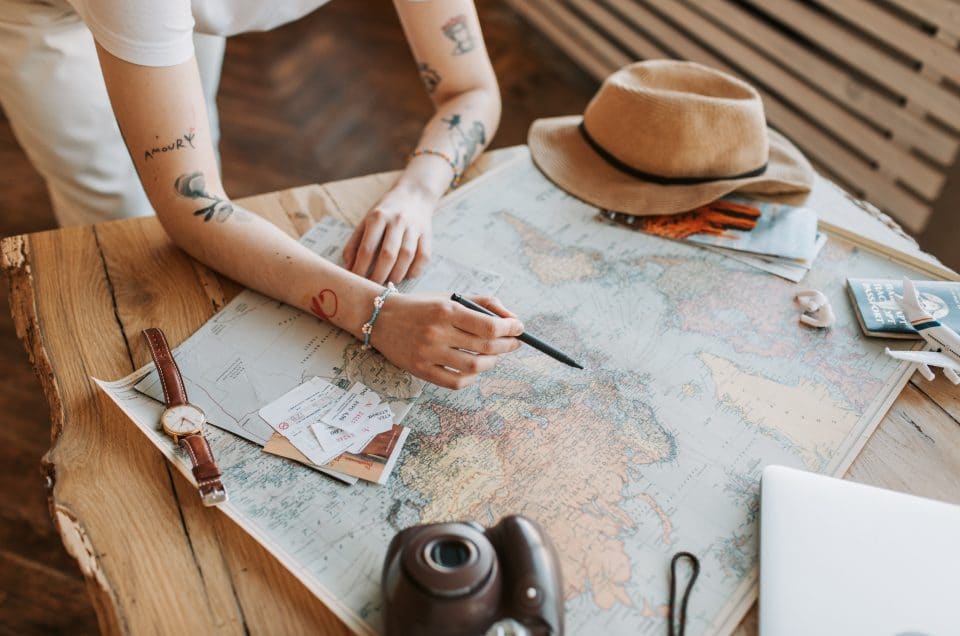 Whether it's for business, pleasure, or any other reason, traveling can be an adventure!
New experiences, cultures, activities, and food are just a few of the many reasons to book a trip. The opportunity to simply unplug, unwind, and relax is pretty exciting, too. Even traveling back home can mean spending time with friends and family who you haven't seen for a little too long.
However, budgeting always comes into play when your next journey starts to draw near. Whether it's a carefully planned business trip, annual family vacation, or a spur-of-the-moment getaway, high costs for hotels, flights, and car rentals can be frustrating.
That's why TravelWifi is proud to announce our new Trips and Tours service!
To put it simply, TravelWifi Trips and Tours is traveling made easy. You can book your entire trip, including your car, hotel, and flight, in one convenient location and save up to 60% on regular prices. With some of the cheapest last-minute deals available to anyone, you can do, see, and experience more, no matter where you want to go.
Let's take a closer look at what makes TravelWifi Trips and Tours such a great choice for booking your next vacation.
Deals For Every Budget
The costs of traveling can add up very quickly, making it more difficult to plan a budget-friendly trip that won't lead to stress about dollars and cents. And while drastic changes in prices over relatively short periods of time might lead to some savings, they can also leave you looking for some extra funds to confirm your reservation.
Consider recent shifts in the price of plane tickets. Hopper, a travel data company, predicted that the average cost of airfare will rise by 11% going into December 2021 as holiday demand picks up. While this increase essentially cancels out a 10% decrease predicted by Hopper in September, fares rose by 36% earlier in 2021.
In general, you should consider a round-trip domestic ticket purchased in December 2021 to be a good deal if it comes in at $289 or under.
That's an awful lot of statistics and calculations to prove a simple point: Airfare isn't cheap, and it's only one part of the equation. Many trips involve booking a place to stay, too. And even if you plan to take advantage of your old bedroom at your parents' house or the couch at your friend's place, you may still need to rent a car. That's hundreds or thousands of dollars spent before we even start thinking about meals, activities, and anything else you might want or need to do.
When you book your next trip through TravelWifi Trips and Tours, you can enjoy savings of up to 60%! Whether you plan well in advance or want to find the cheapest last-minute deals, we're here to make your travel dreams a reality. 
Whether you're considering a spontaneous getaway on a holiday weekend, looking to save money on business travel, or carefully weighing your options for a once-in-a-lifetime international vacation, TravelWifi Trips and Tours features deals for every budget. You have the power to filter your results and focus only on the hotels, rental cars, and airfare that make sense for your plans and budget.
With our new service, you can:
Compare prices to find the deal that works best for you.

Book hotels, resorts, and private homes for your stay.

Reserve rental cars from more than 290 companies.

Purchase plane tickets from leading airlines.
Being able to do all of that in just one place? Now that sounds like traveling made easy.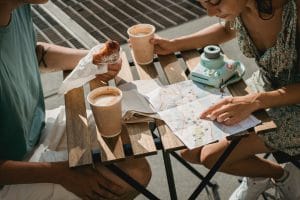 Flexible Bookings
Not every trip goes as expected. Whether it's a crucial business meeting being pushed back on the calendar or a simple realization that you really shouldn't skip your uncle's annual barbecue, plans often can and do change.
Realizing that your trip needs to move around the calendar before it starts is a lot better than doing so after you spend hours getting to your destination. But where does that leave you when it comes to the costs of airfare?
USA Today reports that change fees will soon return if they haven't already for some carriers after being suspended in 2020. That's another item to consider for your travel budget, should an unexpected delay or postponement pop up. With costs already so high when it comes to traditional processes for booking a trip, that's the last thing anyone wants to hear.
TravelWifi Trips and Tours features flexible booking options. You can choose a flight including free cancellation, whether it's just for peace of mind or because you already know there's a possibility that things may have to move back.
While we can't exactly stop major airlines from rolling out a return to change fees, we can offer you a stress-free alternative to paying extra when all you want to do is accommodate your new plans. Traveling made easy? Sounds good to us!
Sign Up To Unlock the Cheapest Deals, Instantly
A good deal is even better when you can quickly find it.
When we say TravelWifi Trips and Tours is traveling made easy, we mean the entire process. And that starts well before you arrive at the hotel lobby, airport gate, or rental car counter. Once you select the particulars in our intuitive search tool, you'll have access to a wide selection of options.
That same sense of simplicity applies to signing up. There are no hoops to jump through, and no fees or hidden costs attached to accessing savings on travel of as much as 60%. Just create your free account, log in, and unlock some of the cheapest last-minute deals you'll find on the market today. Planning your trip weeks or months ahead? You'll find some serious opportunities for savings, too.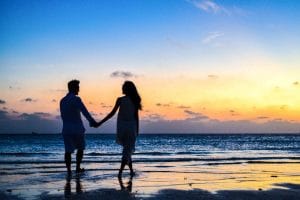 A World of Possibilities
Whether you're a creature of habit or always craving a new experience, saving money on your travel plans means more opportunities to enjoy your trip.
Already know where you want to go? That's great! We make traveling easy by empowering you to quickly plug in a city or airport, set your dates, and book everything you need. That's more time to make your itinerary and plan out each day, whether that means lounging poolside or fitting in a hike before breakfast.
Do you know that you want to take a trip, but aren't quite sure about where to go or stay? Exploring is an adventure, and we're here to connect you with all sorts of destinations. If you want a little inspiration before you start searching, we can help with that, too. 
Let's look at some of the most popular domestic and international destinations:
1. New York City
New York City just about has it all. Are you all about nightlife? Welcome to the city that never sleeps. Nightclubs, bars, and everything in between fill storefronts throughout the city. There are plenty of theaters, shops, and other establishments open late, too.
Want to sample cuisine from around the world, or maybe snack on a big slice of New York-style pizza? No less of an authority than the New York State Comptroller said there are more than 23,000 restaurants throughout the five boroughs.
That just scratches the surface. Arts, culture, historic sites, museums, shopping, and much more are part and parcel of a trip to the Big Apple. In the largest city in the country, there's something for everyone.
2. Paris
Paris is a metropolitan hub that plays a key role in everything from high fashion trends to international diplomacy.
Architecture, history, a diverse food scene, haute couture shopping, and museums and art galleries large and small are just a few of the reasons why so many travelers choose to visit the City of Lights. Don't forget the landmarks, either. The Eiffel Tower, Arc de Triomphe, Notre-Dame Cathedral, and Louvre Museum are just a few of the many you can experience on a trip to one of the great capital cities of the world.
3. Hawaii
With six inhabited islands dotting the tranquil blue of the Pacific Ocean, Hawaii is widely recognized as an excellent destination for surf, sun, and fun. And whether or not you want to spend your days on the sand, there's so much to do in the Aloha State.
O'ahu is the home of the state capital Honolulu and the most heavily populated and developed island, but all of the islands that are commonly visited by travelers – O'ahu, Maui, Kaua'i, and the Big Island – have something to offer. There's plenty of natural beauty, from tropical rainforests to breathtaking ocean views, along with internationally influenced cuisine and a wealth of museums and cultural attractions.
The aloha spirit that permeates this state is one of the most unique parts of a trip to Hawaii. This emphasis on mutual respect and affection creates an atmosphere that can be hard to find in other destinations.
4. The Grand Canyon
The Grand Canyon is far from a bustling city, and that's one of the best things about it. Taking the top spot on U.S. News & World Report's list of best places to visit in the U.S., this enduringly popular destination offers incredible views, plenty of trails for hiking, a wealth of spots to camp, and much more.
There are plenty of hotels, restaurants, and shops, too – at least in certain areas. U.S. News & World Report pointed to the South Rim of the canyon as the place to stay if you want some creature comforts while you experience the area's impressive natural beauty. The North Rim, meanwhile, is the destination of choice for committed outdoor enthusiasts. If you want to get closer to nature, plan a trip to this part of the Grand Canyon.
5. Toronto
Canada's largest city is also one of the most vibrant and multicultural in the world. With a wealth of neighborhoods that proudly display their heritage, and the food, attractions, and events to match, there's no limit to the new experiences you can have. There are plenty of theaters, performance spaces, shops, museums, and events to explore, too.
Want to reconnect with nature on your journey? Even though this bustling metropolis is home to more than 2 million people, its location on Lake Ontario means it's easy to step away from the hustle and bustle to enjoy a little tranquility.
From peameal bacon sandwiches to East Indian roti, and the Royal Ontario Museum to the Hockey Hall of Fame, Toronto's eclectic character and welcoming nature make it an enduringly popular destination.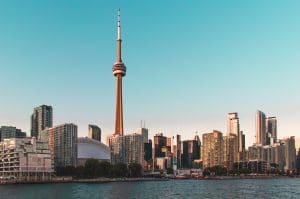 Don't Wait – Start Your Journey Today!
Whether you want to visit one of the destinations that made our list or you have something entirely different in mind, TravelWifi Trips and Tours is ready to help.
We've curated more suggestions for your next vacation on our homepage, and that's just the start of a simple process that delivers some of the cheapest deals around, whether it's an unplanned, last-minute getaway or the vacation of a lifetime.
When you book your car, hotel, and flights through TravelWifi Trips and Tours, you can count on incredible prices and plenty of variety:
We don't only work with the largest and most well-known companies in the world of travel and hospitality. There are plenty of local boutique hotels and budget options on the table, too.

The same goes for air carriers: We offer a range of options, so you can pick the flight that fits perfectly into your budget and plans.

When it comes to rental cars, you'll have your pick of deals trusted by more than 8 million travelers. While all of our more than 290 partners might not operate in your destination, we bet at least a few will have something to offer.
TravelWifi is already a leader in hotspots, SIM cards, roaming data plans, and all of the other essentials that empower you to go further every time you travel. Now, you can book those trips with us and see savings of up to 60% on your car, hotel, and flights.
Make travel easy by booking your next trip with TravelWifi Trips and Tours today!