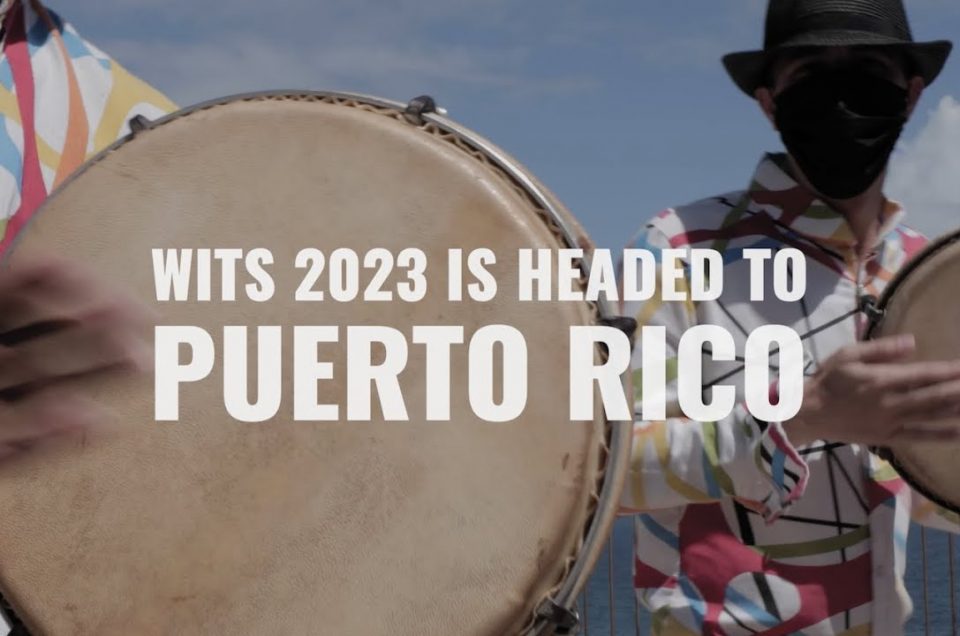 Welcome to WITS
We are pleased to announce that for a second year in a row, TravelWifi will be exhibiting at the upcoming WITS Creative Summit as a sponsoring partner. We are excited to connect with this special community within the travel industry and showcase our innovative products and services to content creators and industry professionals.
WITS is considered the leading event for talented bloggers, influencers and content creators in the travel industry. This event brings together innovative entrepreneurs, Destination Marketing Organizations (DMOs), and other industry professionals to explore upcoming advancements, establish dynamic partnerships, and make a global impact on travel while promoting and empowering a diverse community.
True to its nature, WITS offers a casual setup for exhibitors, with an open space format. TravelWifi will be located in the Media Marketplace at the San Geronimo Ballroom Foyer of the Caribe Hilton, which is conveniently located between the main ballroom and the breakout rooms. This prime location will allow for easy access and visibility for attendees who are interested in learning more about our innovative products and services. We look forward to connecting with other professionals in the travel industry and showcasing what TravelWifi has to offer.
Our team is excited to engage in meaningful conversations and build lasting partnerships that will shape the future of the travel industry. Can't wait to see you there from May 19 – 21 in sunny San Juan, Puerto Rico!