Recently one of our favorite travel bloggers, Matt Preston from Travel With A Mate, ordered a pocket Wi-Fi and wrote a Tep Wireless review. Matt highlighted various aspects of the service, including what comes in the pocket Wi-Fi pouch as well as how to use the device.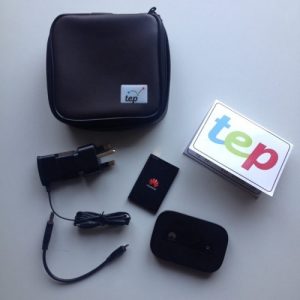 Here are a few of Matt's thoughts on the Tep Wireless service:
"TEP Wireless is a great end-to-end service. Very easy to order my rental for the country I wanted and easy to extend my rental period if I wanted to by simply contacting TEP customer service… Out on the road I was really impressed how well it handled multiple devices and without any need for me to set things up, other than to connect the devices via wifi… Returning the device is easy too, just pop it in the pre-paid envelope and post it back or you can even drop it off at designated points. In the UK this is Heathrow airport and Paddington Station in London.
I'd recommend TEP Wireless if you have an addiction to staying connected when you're travelling, I know I do. It's a lot easier than getting multiple SIM cards and offers internet access for those non-mobile devices like laptops, cameras and tablets. Great for long train journeys and easy access when you're out an about."