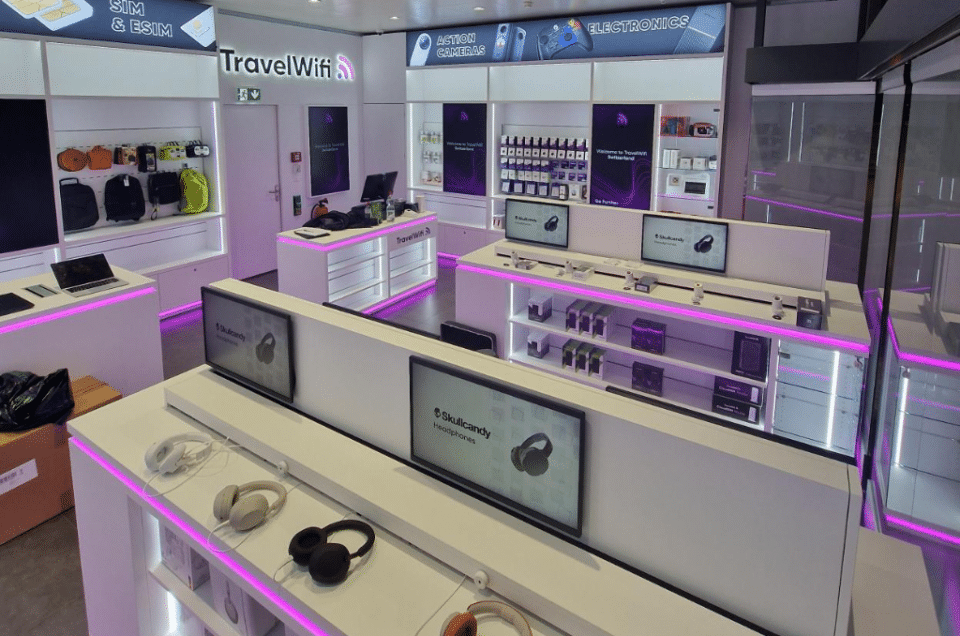 TravelWifi Opening at Zurich Airport
In the next few days, TravelWifi will be launching a new retail outlet at the Zurich International Airport in Switzerland.
Zurich Airport, also known as Kloten Airport, is the largest international airport in Switzerland. Located in the canton of Zurich (about 13 kilometers or 8 miles north of the city center), this airport serves as a hub for Swiss International Air Lines and is a focus city for several other carriers as well. It is comprised of two passenger terminals and offers a wide range of services and amenities to both domestic and international travelers.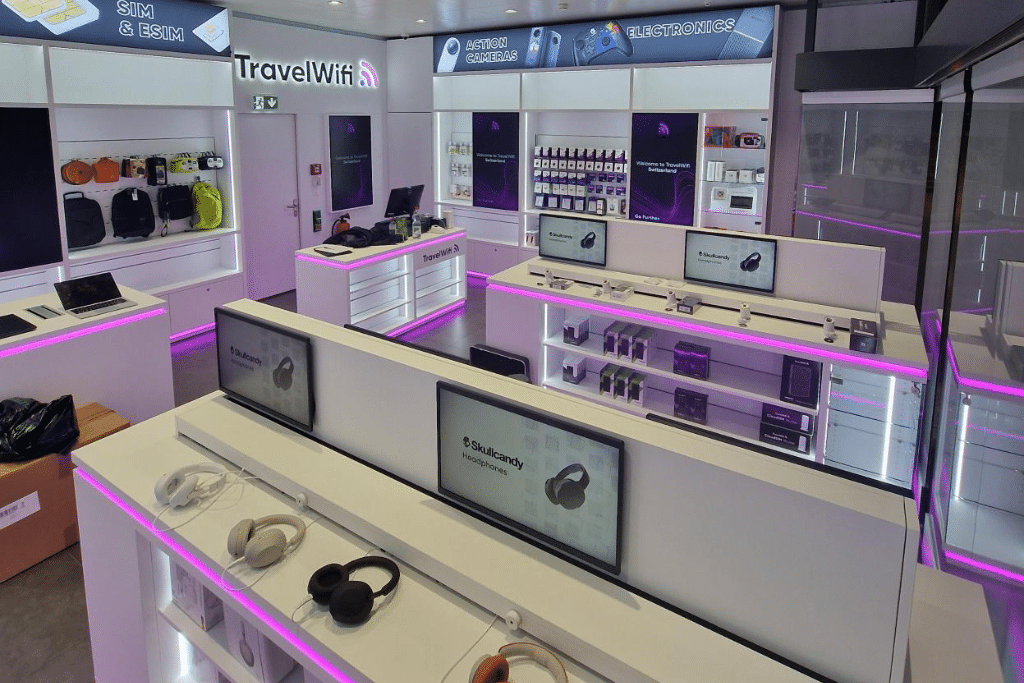 Zurich Airport is known for its efficient and reliable operations, winning numerous awards for its quality and service.
Explore the Latest TravelWifi Shop – Portable Wi-Fi and Beyond
Sporting a trendy and modern boutique look, the shop will primarily showcase the company's "Crown Jewel" – the global portable hotspot, in addition to a variety of other technology gadgets and travel accessories.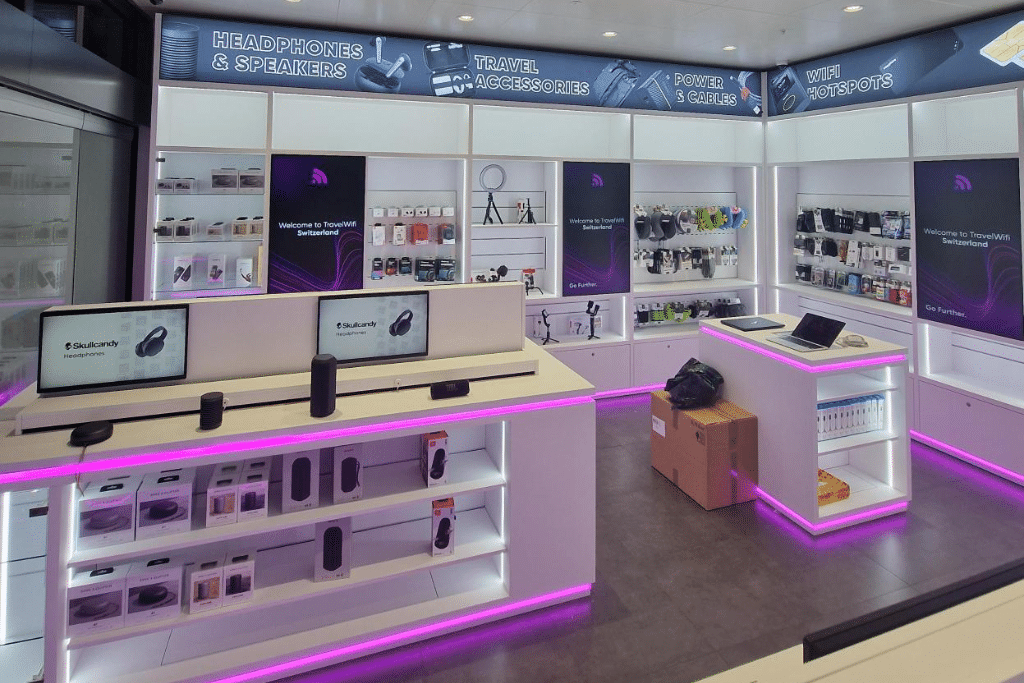 The new store is situated at Terminal 2 in the Check-in 2 public area. Business hours will be from 6am till 9pm, daily.
We cordially invite you to visit us and get to know us in person! Our team is delighted to answer any queries you may have concerning our devices and/or accessories, and offer valuable insights for your stay in Zurich.