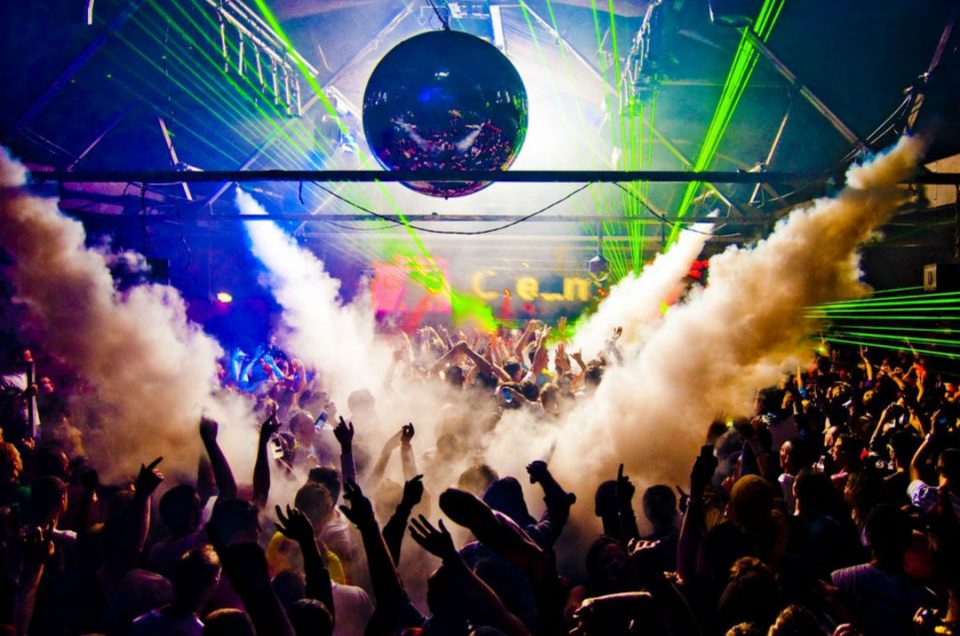 Destinations dotted in and around the Mediterranean Sea have long been hailed as the ultimate nightlife hotspots of Europe. There's the famous "party islands" of Ibiza and Mallorca, Ayia Napa in Cyprus and Hvar in Croatia. But you may not be aware that, at the very eastern end of the region lies a city with an amazing music scene and a reputation for all the hedonism you can handle. It's Israel's second-largest city, Tel Aviv.
Surprised? You're not alone, Tel Aviv seems to have hovered just off the radar of many people seeking a fun holiday with great music and all-night reveling. But those in the know will tell you it's up there with the best nights out they've had anywhere. Let's lift the lid on what makes it special.
What's Tel Aviv like in general?
The vast majority of visitors to Tel Aviv say they feel very safe and welcomed, despite what you might hear in the media about Israel in general. Tel Aviv is on the coast, some distance from more troubled areas like the border with Syria and the Gaza Strip.
The general city vibe is great, lots of travelers mention how friendly the locals are and almost everyone speaks excellent English. It's also a liberal city where anyone from the LGBT community can feel at home and express themselves.
It's a place that cares about the environment, ranked as the greenest city in Israel, has fantastic beaches to chill during the day, good public transport to get around and a great range of accommodation for all budgets.
Once in town, where should I be checking out?
There are three main areas of Tel Aviv we'd recommend you focus on.
The beachfront and port area
Tel Aviv has great beaches and a port area, Namal Tel Aviv. Locals might call them "touristy" but if you're a first-time visitor and want to find your dancing feet in Tel Aviv it's no bad thing to start here before you seek out more authentic locations in other parts of town.
Many of Tel Aviv's clubs and bars are open during the day for food before switching to drinks and music later in the evening. That's certainly true of Shalvata which is popular with a varied crowd and a great spot for sundowners.
Head a little further south towards the centre of Tel Aviv and if you look carefully you should be able to find ShuShu, a dance bar with a mainstream crowd located behind a frozen yoghurt shop.
Back on the beach further down the coast you won't have any trouble finding Clara, the largest outdoor club in Tel Aviv. Top DJs, beautiful people… and expensive drinks. But definitely sampling.
South Central – Rothschild/Allenby
Now you've got a taste of Tel Aviv by night it's time to plunge into its beating heart. This lies at the southern end of Rothschild Boulevard around its junction with Allenby Street. The bars and clubs are packed tight here, so you can hit several in an evening with ease.
Our first choice is Kuli Alma, a feast for the eyes as well as the ears with lots of cool décor and art exhibits. It's a warren of different rooms and areas so gran a drink and go explore!
Then you could check out Lima Lima to take things up a level. This place has been a fixture on the scene for a decade, famous for its Hip Hop nights. The dance floor here is always lively.
Radio EPGB has a more underground vibe, where the music is always what's happening right now, even if it hasn't reached the mainstream, so this is a hipster's paradise.
If you're still going when the sun comes up, chances are you'll be at The Breakfast Club. They didn't name it by accident. This place doesn't get going till late, even by Tel Aviv standards and stays open long after everyone else. Just have sunglasses at the ready when you stumble out into the morning sun!
South Tel Aviv – Florentin
The third area of Tel Aviv that you should visit for a great night out is the neighborhood of Florentin in the southern part of the city. It's a little more industrial, but home to a thriving art community with some mainstream bars and restaurants to some really hidden gems. But it definitely has that bohemian vibe about it.
Bugsy is a great bar to start with, more of a café during the day, but drawing locals as well as tourists into the evening.
That theme continues at Hoodna, with excellent food, drink and live bands. It's got a more chilled-out atmosphere which you'll find in a lot of bars and clubs in this area, it's less rowdy and hectic than in the center of town.
The exception to this rule might be the the legendary Haoman 17. This is the place, more than any other, which put Tel Aviv on the map with amazing DJ nights giving it the name of the "Shrine of Techno". Do check if it's open before going, nights are irregular but if you can make it in you'll enjoy a wild time.
Still standing? Then it's time for the big finale at The Block. If we told you this was a club inside Tel Aviv's central bus station, you think we were winding you up, but it's really there and it's a very serious club. Things don't get happening here till after 1am, it's a little distance away from the main nightlife areas but once you're in we don't think you'll want to leave!
Wherever you go in Tel Aviv and whatever crazy adventures you have, or stories you want to share, Tep can help you stay in touch with friends and family by using a Tep portable wifi device. The device is only $8.95 per day for unlimited data usage, plus, you and your friends or family can all share one device (up to 5 gadgets can connect at a time). Tep's portable device is amazingly travel-friendly too, it will slip into a handbag, pocket or rucksack.