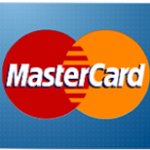 France is one of the most visited country in world. I will not tell you that you'll be able to discover amazing monuments and places, taste the finest food. You already know all that.
But what about internet and wifi connection?
This may be the only disapointment you will have in France. Indeed, France offers very few free wifi hotspot. You'll have access to the Internet in the McDonalds or Starbucks. Not sure this is the best way to discover France and its secrets. Moreover, the connection over there will be slow and not secured at all (you'll also have to consume). Free wifi are never really free and far away from convenient.
On the other way, France is really well covered by 4G/4G+ (or H+, 3G+, 3G). If you want to be covered using the French network, you'll pay roaming fees, which are really expensive. See below the average price you'll pay depending on your country/data plan.
What is the best way to stay connected everywhere I go in France?
Well, you knocked at the right door with Travel Wifi! Indeed, we offer 4G+/4G unlimited Data plan, shareable up to 10 devices (you can share the price if you are traveling with friends/family). Thanks to our Mobile Hotspot, you'll be able to stay connected everywhere you go in France (even in the country side, where the connection is surprisingly fast!).
Our offer starts at 6 euros/day only. Make you own calculation. But at the end, you'll realize that Travel Wifi is the best deal in France to stay connected.
Not convinced yet? You have doubts or a specific question?
Well, see our clients reviews. We only have 5 stars reviews. You'll not find a more efficient and friendly customer support.
Please go to our webiste : www.travel-wifi.com and use the live chat panel (open it from the blue button on the left) or contact us: contact@travel-wifi.com
You can also see our presentation video:
]]