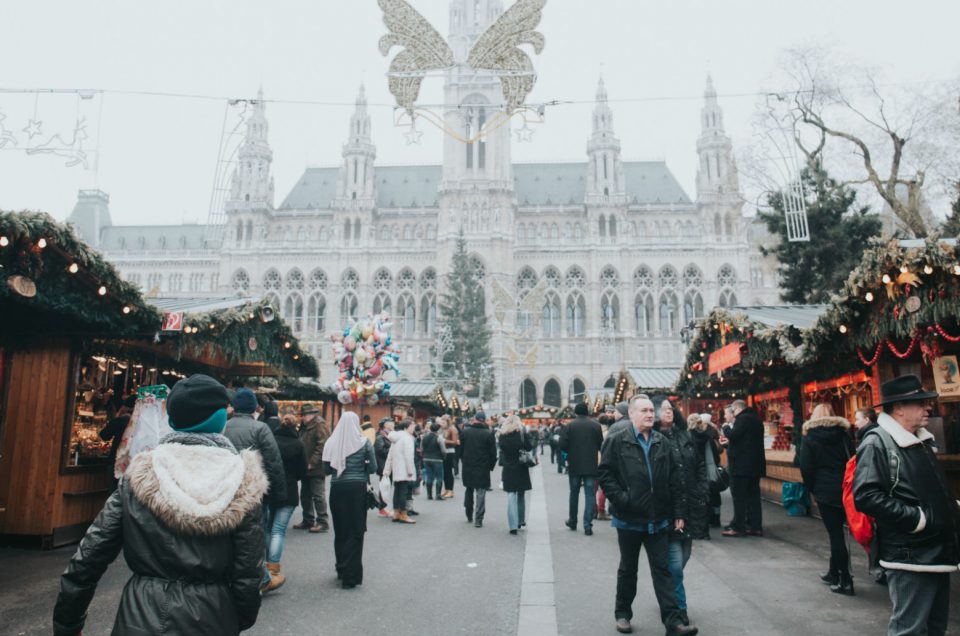 As Christmas approaches most people love nothing better than an event which embraces the colors, sounds and smells of the holiday season. One old tradition which retains enormous popularity to achieve this is Christmas street markets. These have been held since medieval times in Europe but have migrated with people across the Atlantic and become incredibly popular in North America as well. Let's take a look at some of the best places to get some early festive cheer with friends and family.
1. Nuremberg, Germany
Let's begin in the home of the Christmas market tradition: Germany. You'll find these events on in every city in Germany so selecting just one is tricky. But we've opted for the pretty town of Nuremberg in Northern Bavaria. It's one of Germany's oldest Christmas markets, dating back to the 16th Century and retains every bit of that authenticity right through to the present day. It's even the place where Bratwurst sausage was invented, so you know the food is going to be good!
2. Arlington, TX, USA
Arlington hosts one of Texas' most popular Christmas markets which runs from late November through New Year's Eve. As well as the usual skating, shopping and food outlets it also claims to have the world's largest light maze to explore and solve. Should keep the whole family entertained for a while!
3. Edinburgh, Scotland
Scotland is perhaps most famous for its own Hogmanay New Year celebrations, but it embraces the Christmas market tradition as well. So much so, that Edinburgh actually has two-street markets in different parts of the city. One focuses on local gifts and produce; the other is a more traditional German-style market, so it's worth visiting both for the full experience.
4. Brussels, Belgium
The Belgian capital, Brussels, has a more modern feel to its Christmas market, established in 2000. It has definite eco-friendly and multi-cultural values and a little less emphasis on history. Don't worry, it's still definitely got the right Christmas spirit. They've even produced their own trailer video for this year's event, check it out here.
5. San Francisco, CA, USA
San Francisco is a city that always manages to put a unique spin on things and their Christmas market is no different. Can't make it to London? No problem, the spirit of a Victorian-era English Christmas, as evoked in Charles Dickens' "A Christmas Carol", is faithfully recreated in SF's Dickensian-themed market. It runs until December 17, so if you like an experience brought to life by colorful characters, this is for you!
6. Strasbourg, France
Although Germany is often considered the birthplace of the Christmas market tradition, the biggest and best in Europe might well be held in Strasbourg. It's not a large city but it deserves its moniker as the "capital of Christmas" and the market here has been around for hundreds of years. Rather than being in a single area the market is spread across 11 different "villages" spread out all over the city, each with its own theme.
7. New York City, NY, USA
What could be a more spectacular location for a Christmas market than in the heart of Manhattan? That's exactly what you can experience at the Union Square Holiday Market. You'd expect a big market in the Big Apple and this doesn't disappoint, with over 150 vendors, you can probably nail a good portion of the Christmas shopping in one go here!
8. Bath, England
If you're in the UK over Christmas you'll have plenty of choice of Christmas markets, they're everywhere! But we'd recommend a visit to the historic city of Bath (so named for its Roman-era public baths). The market has grown to over 200 wooden chalets and is set amidst some stunning architecture. You get to visit a great market and visit a World Heritage Site at the same time. Bonus!
9. Washington DC, USA
America's capital has one of the most popular Christmas markets in the country. The Downtown Holiday Market is an eclectic mix of stalls, performers, artists and other vendors. It's handily located as the name suggests in the heart of downtown DC just in front of the National Portrait Gallery and the Smithsonian American Art Museum so this one is a winner for a great cultural experience.
10. Copenhagen, Denmark
As you'd expect from the home of Hans Christian Andersen's fairytales, Copenhagen loves the spirit of Christmas and the city hosts markets in various locations. From the pretty Nyhavn waterfront area to the famous Tivoli Gardens there are festivities going on everywhere. Try them all and find your favorite!
Wherever your travels take you and however you spend your holiday season, you can ensure you can share your experiences anywhere in the world in real-time by using a Tep portable wifi device. The device is only $8.95 per day for unlimited data usage, plus, you and your friends or family can all share one device (up to 5 gadgets can connect at a time).
Tep's portable device is amazingly travel-friendly too, it will slip into a handbag, pocket or rucksack. Find out more or buy/rent a device here.