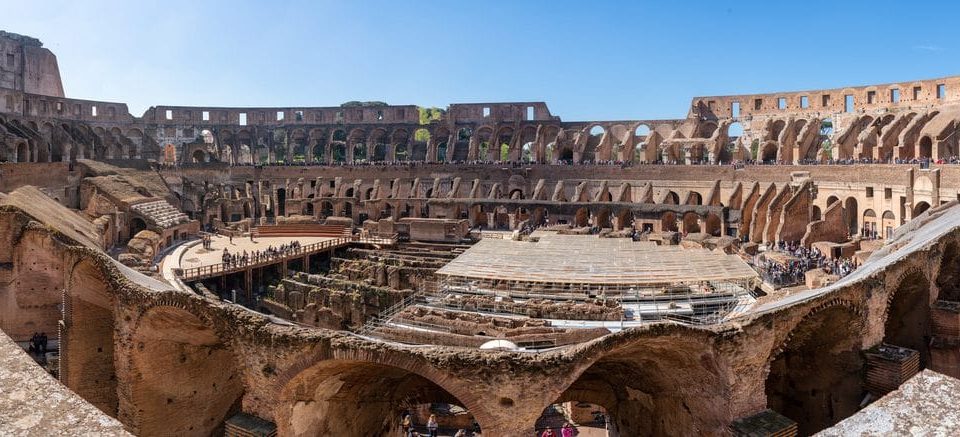 Do we really need to give you a reason to visit Rome, other than…it's Rome! This incredible, bustling, historic yet modern city is always a popular destination for tourists and nomads alike. But if you still need convincing to book a trip to the Italian capital this summer, then read on for 5 big ones.
Soak up the sun
Rome is always a great travel destination, but this is never truer than in summer when you can really enjoy the outdoors in the sun. If you love warm weather and want to work on your tan, then this is the best time to visit. Just be sure to pack plenty of sunscreen and keep a bottle of water with you to beat the heat.
Long summer days
Summer in Rome also means long days with plenty of sunlight hours, so you can really make the most of your time there. It's still warm enough to comfortably sit out in the evening and later into the night, making it a great time of year to visit if you want to enjoy Rome's exciting nightlife. Plus, your plans are unlikely to be disrupted by rain, so you won't have to miss out on anything.
Enjoy the food
Okay, this one goes for any time of the year – the amazing cuisine is always a good reason to visit Rome. Take a break from your summer body and gorge on authentic pizza, pasta, and gelato, which will be a nice refreshing treat on those hot summer days.
Enjoy the many fountains
I'm talking about two different kinds of fountains here, both of which are great additions to your summer trip to Rome. Rome has lots of amazing fountains displaying impressive sculptures – the city is pretty famous for it! From the Trevi Fountain to Bernini's Four Rivers, and so much more. Photos of these fountains are so much better when there's blue sky in the background.
Then there are the fountains that will keep you nice and hydrated in the summer heat. The nasoni water fountains are found all over the city, giving you access to clean drinking water pretty much wherever you are. If you have an iPhone, then you can download the free I Nasoni di Roma app, which will locate the closest fountains to you.
Summer events in Rome
Summer is also the best times to attend the different events and festivals that Rome has to offer. These can give you some really unique and interesting experiences. And festivals are always more fun when the sun is shining. Just to name a few events taking place in Rome this summer:
In the Wood, Summer Festival – Tuesday 23rd July to Wednesday 24th July
Rome Summer Fest 2019 – Sunday 28th July
Festival di Caracalla – Late July to early August
Festa della Madonna della Neve – Monday 5th August
Ferragosto – Thursday 15th August
If Rome is on your bucket list, then this summer is the perfect time to book that trip. Make sure you always have access to the latest info on local events, weather forecast, and water fountain locations by keeping Teppy with you while you travel. Find out more about how this pocket WiFi can make your trip to Rome even better.