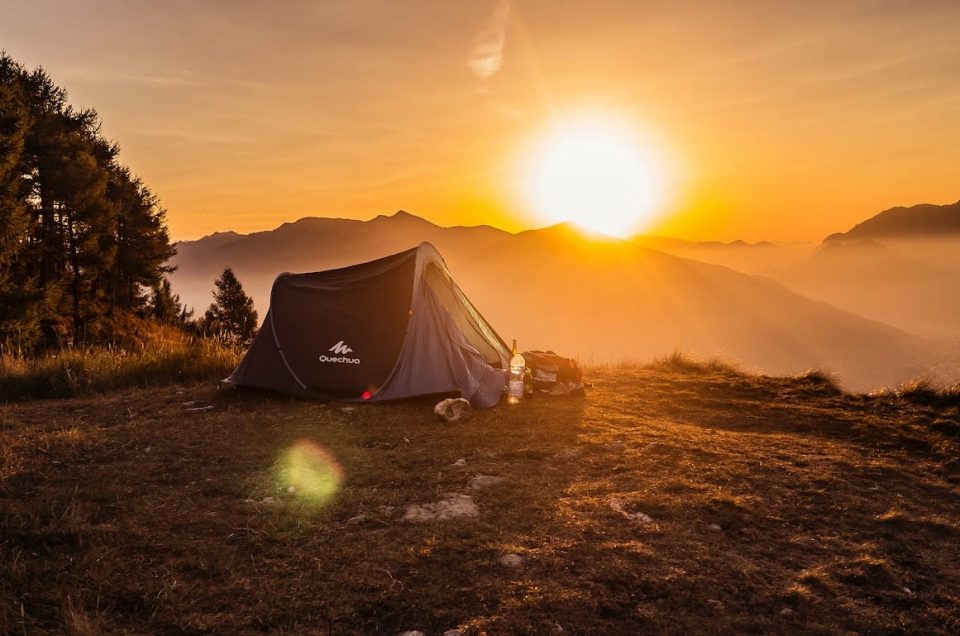 Real adventure starts with leaving suburbia in the rear-view mirror and setting off to explore the great outdoors. But in our modern, tech-centered world, completely unplugging from the internet and our phone screens to re-connect with nature can seem a bit daunting.
Campfires may be no place for laptops and videogames, but that doesn't mean there's no place for technology on your next camping trip. With the right tech gadgets, your outdoor escapades can be easier and far more enjoyable. These 7 camping items are essential for tech-savvy adventurers.
1. Portable Bluetooth Speaker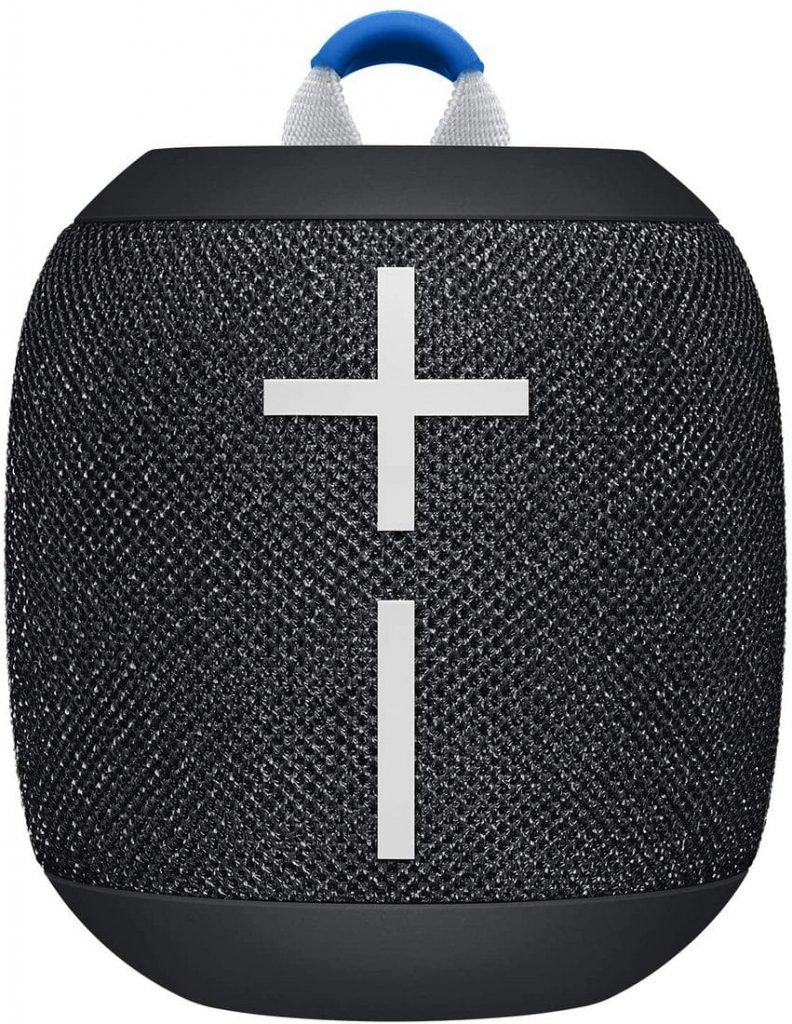 You know that feeling when a song you remember from your last vacation comes on the radio and you're instantly taken back to those getaway vibes? Stoke your nostalgia with a personalized playlist and portable Bluetooth speaker. Music is the cherry to your evenings around the campfire cake. Some speakers are waterproof so you can even play tunes while swimming, canoeing, or paddleboarding on the lake. Recommended options include Ultimate Ears WONDERBOOM 2, which is waterproof, and the Bose SoundLink Micro, which is small in size and features a bag clip.
2. Solar Charger
When your phone is loaded up with your favorite playlist, the worst thing that could happen is a flat battery. Keep your phone, lanterns, smartwatch and other gadgets fully charged with a solar-powered charging station. Solar chargers are eco-friendly and can juice up from the sun's rays while tied to your backpack or sitting on the dash of your car.
Try foldable options like the compact Goal Zero Nomad 7 Plus or the Big Blue 28W for 2 USB outlets.
3. Off-Grid Communication Network (Walkie Talkie)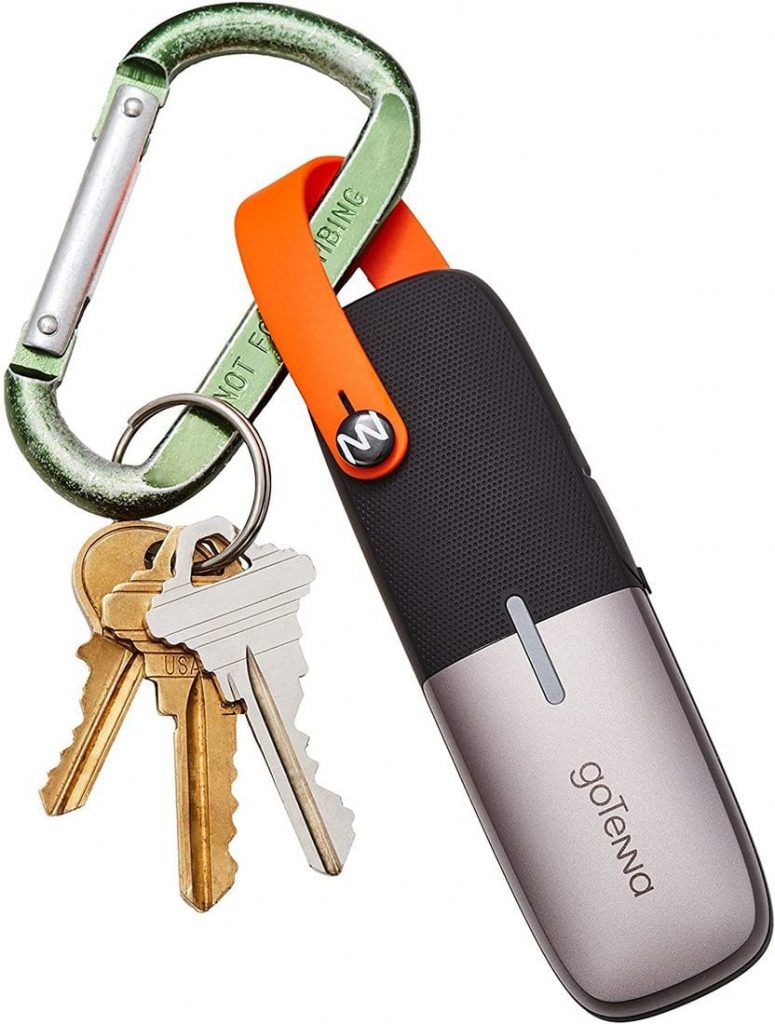 Camping tends to take you off the grid, or at least away from cellphone reception. This can be problematic if some members of your group choose to stay at the camp while you're off hiking and you need to quickly call or text them.
Off-grid communication networks like goTenna Mesh pair with your smartphone via Bluetooth and connect with other devices within a range of up to 4 miles. If you need to contact someone out of range, it uses point-to-point networking to bounce off other devices located between you and the recipient.
Share your GPS location if there's an emergency or keep in touch with your friends at busy festivals when cell networks are overloaded. Off-grid communication networks are usually sold as a pack of 2 or more.
4. Outdoor Smartwatch
Most people wear GPS-equipped smartwatches, like an iWatch, as a daily accessory. So, do you really need a separate smartwatch for camping? If you just want to track your steps and fitness stats and have access to a portable charging device, your regular smartwatch will probably do the trick.
For something a little more hardcore, try the Garmin Instinct Solar, a military-grade GPS watch with a battery life of up to 50 days when used outdoors thanks to solar charging.
5. Portable Camp Stove
While successfully building your own fire from scratch is an outdoor adventure milestone, cooking over an open fire is never as glamourous as it sounds. Carrying a portable camp stove will have your tummy full faster, with less fiery mishaps along the way.
The BioLite CampStove 2 uses sticks and other scraps of wood to convert fire into electricity. Boil a pot of water or grill a freshly caught fish while simultaneously charging your cellphone, Bluetooth speaker, lanterns, and other devices. The stove is a little heavy for backpack camping but it's easy to transport in the back of your car.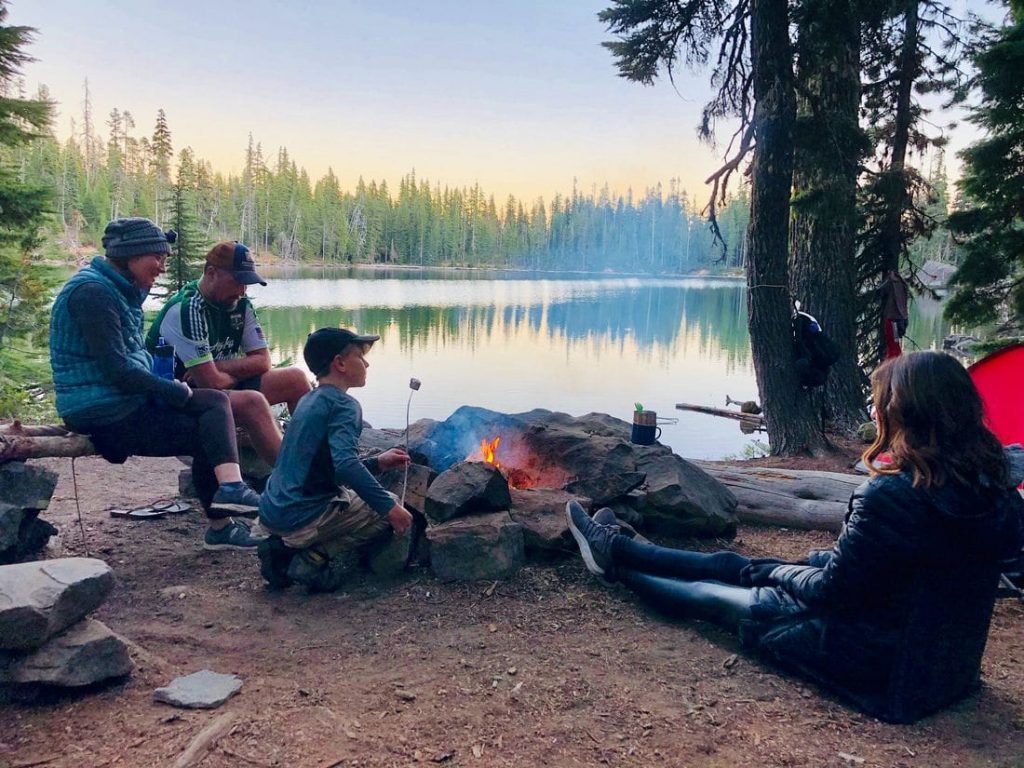 Providing you're camping within cellphone range, pack a Teppy wireless hotspot to stay connected. Although your camping buddies may not appreciate you spending too much time online, it can be very handy to stream music, look up directions, or find nearby restaurants and grocery stores.
7. Portable Espresso Maker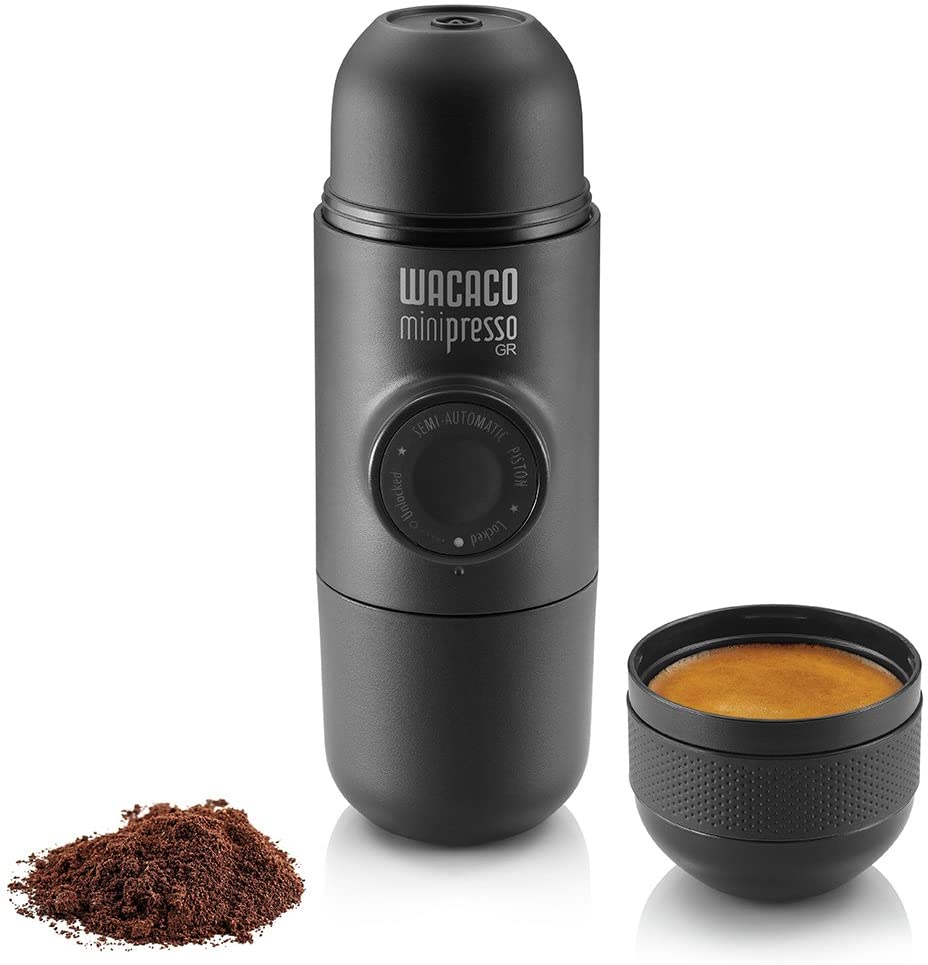 Portable espresso machines are possibly the most essential camping item for serious caffeine addicts. Products like the manually-operated Wacaco Minipresso GR use manual piston action to make the perfect cup of coffee – no battery or electricity needed! Just add ground coffee beans and hot water then sip away.
Equipped with these 7 gadgets and a dash of inspiration, you'll be ready to enjoy your next camping trip. Now the only question is… where should you go?