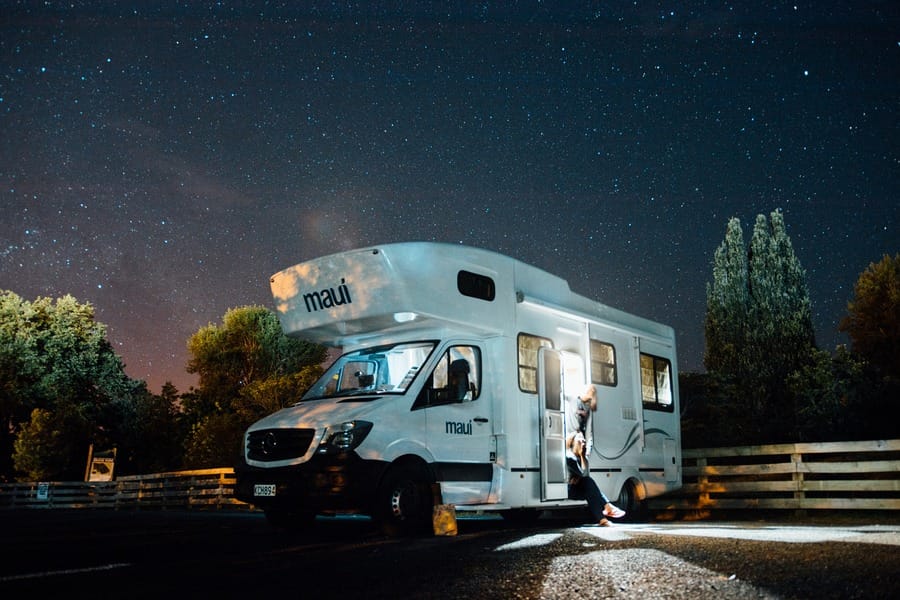 Exploring your home country in an RV can be a lot of fun. You wake up next to that beach, lake, or mountain you've always wanted to explore, your favorite belongings are within easy reach, you can stay in each destination as long as you like, and you can save a lot of money along the way.
Traveling in an RV is quite different from the road trips you're familiar with. Learning these 9 things before your first RV vacation will make the trip a whole lot easier, so you can enjoy the journey as much as the destination.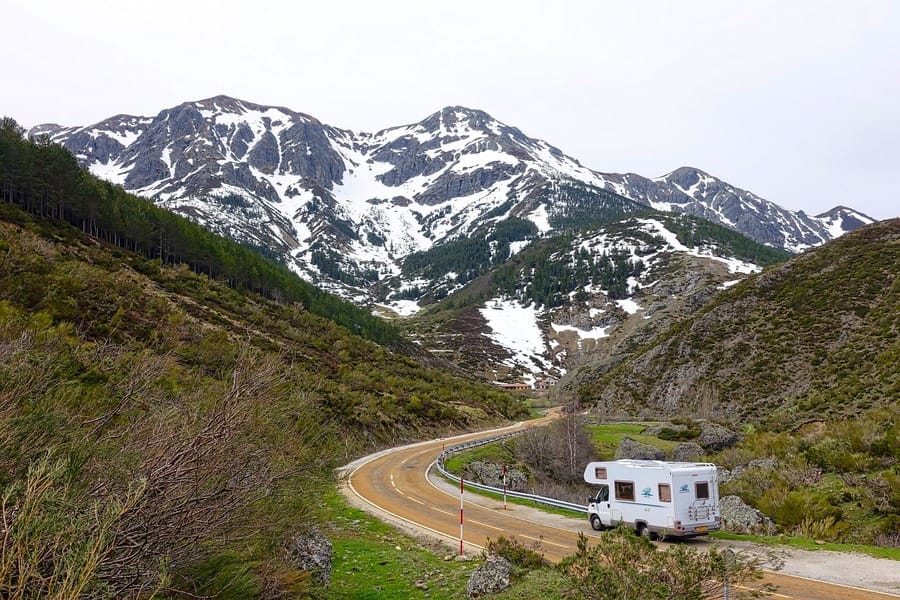 1. Which Type of RV is Best for You?
First, you need to choose between a drivable or towable RV. All-in-one motorhomes are convenient for camping, but driving them around narrow roads in national parks can be harrowing, not to mention expensive on gas. Towable alternatives allow you to leave the campervan behind while you drive your car to explore the surrounding area.
If you select a drivable RV, you'll next need to choose between 3 main classes. Class A is the largest and shouldn't be considered unless you have experience driving trucks or busses. Class B is typically converted sprinter vans with very small bathrooms, tight walking spaces, and sleeping space for no more than 2 people. Class C is the most popular option with a large living area and multiple beds. Most RVs can be driven with a standard driver's license, but laws vary by state.
Before choosing your RV, consider factors like the number of people traveling with you and whether or not you'll bring pets. Make sure there's enough room for everyone to comfortably sleep as beds can be a little snug. Also, think about the kitchen appliances that you can't live without. If you're planning to buy an RV, it's a good idea to first rent the model you're considering just to make sure it's the right fit. You don't want to be stuck with a home you're not truly happy with.
Read: Tips on renting your first motorhome in California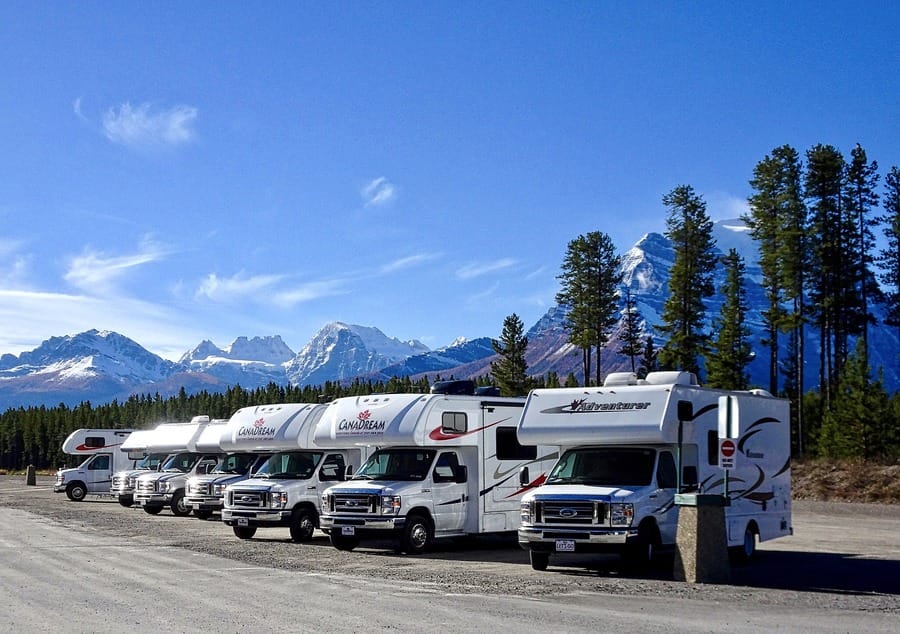 2. What to Bring?
Unlike car road trips where you don't need much more than clothing, toiletries, and snacks, RVs require a few extra items for comfort and convenience. Make sure to prepare your road trip packing list necessities ahead of time!
To keep your RV tidy, pack cleaning supplies: dishcloths, trash bags, and a laundry bag. Also pack enough pillows, blankets, coffee mugs, plates, eating utensils, and cooking utensils for everyone in your group. Add in some extra items like a bottle opener, can opener, and steak knives that you know you'll thank yourself for later.
Some RV rental agencies provide most of these essentials, but inclusions vary between providers and pricing packages, so always check carefully before booking.
With the additional storage space, you can also pack a few extra items like camping chairs and a small foldable outdoor table to make your vacation a little comfier.
Tip: If you don't know where to start, the free Togo app features checklists on what to do before you hit the road.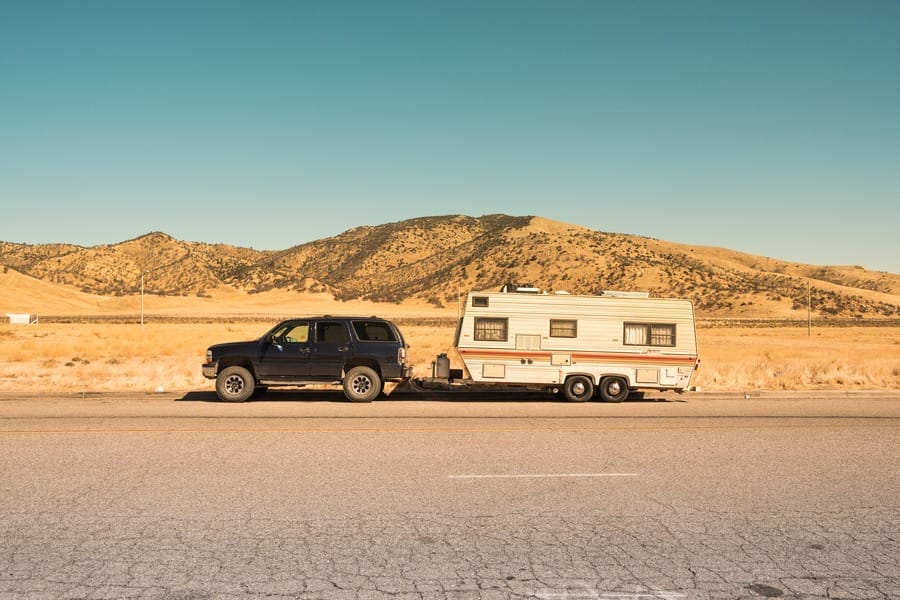 3. The Height of Your RV
If you're someone who easily forgets numbers, write down the height of your RV on a piece of paper and stick it to your dash. National park entrances may require driving through tunnels or over bridges that have height limits. The last thing you want to hear is the heart-wrenching sound of your RV scraping on the top of the tunnel.
Tip: CoPilot is a handy app designed for RVers and can give you RV-specific navigation routes depending on the size of your vehicle.
4. How to Choose a Campsite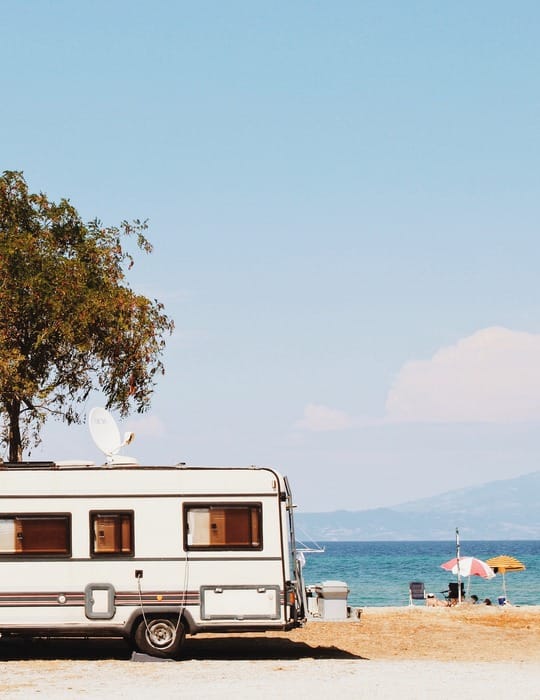 If you think having an RV means you can stop wherever and whenever you want, that's not always the case. The most popular campsites tend to be fully booked, especially during summer months, so it's best to plan your stops in advance and reserve a place. If available, choose a "pull-through" spot over a "back-in" so you don't have to reverse the vehicle.
Not all campsites have the same amenities, so check the maximum allowed size will fit your RV and whether hookup is primitive, partial, or full.
Primitive hookup sites typically don't include water, electricity, or access to toilets and showers while partial hookup campsites only include water and electricity. Full hookup campsites include electricity, water, and sewer connections and, if you're lucky, television, telephone, and Wi-Fi too. Full hookup sites are likely to have more shared facilities like a laundry, shower block, and swimming pool.
It may take you a few tries to get the hang of hooking up your RV to these systems. Don't be afraid to ask for help as seasoned campers are usually happy to oblige. It can also be helpful to keep your first few trips short and close to home until you gain confidence.
Tip: Finding a campsite is easy with these apps: Reserve America, AllStays, Hipcamp, Campendium, RV Parky, and The Dyrt.
5. Your RVs Amperage
Campsites electrical systems will either be 30amp or 50amp. Most RVs have 30amp electrical systems, but some can be 50amp. If the campsite's electrical system is a different amperage to your RV, you'll need to have an adapter handy.
6. There's no Wi-Fi!
Depending on the campsite you choose, Wi-Fi may or may not be available and you definitely won't have reliable internet access on the road. If Wi-Fi is available at your campsite, the coverage area typically is small and rarely speedy. Travel with a Teppy portable hotspot for a reliable internet connection within cell reception.
7. You'll Need to Drive Slower
If you've ever been stuck behind a slow RV driver on a long, single-lane road, you're about to discover why. Pushing a hefty motorhome to the speed limit is a recipe to chew through gasoline. Each vehicle has its own sweet-spot, but most drivers like to stick between 55-60mph (85-95km/h) on flat, straight highways. You'll also need to take your foot off the gas when approaching bends or traveling on windy roads to maintain control over the vehicle.
8. You'll Need to Make More Stops
Even when you've found you're RVs speed sweet spot, it will still be pretty hungry on gas. Plan out fuel stations along your route in advance and always top up before you reach empty. The GasBuddy mobile app is perfect for this.
If your stove and central air systems run on propane, you'll also need to monitor your propane tank levels and know the locations of a few propane refill stations along your route – it's not something you can do yourself.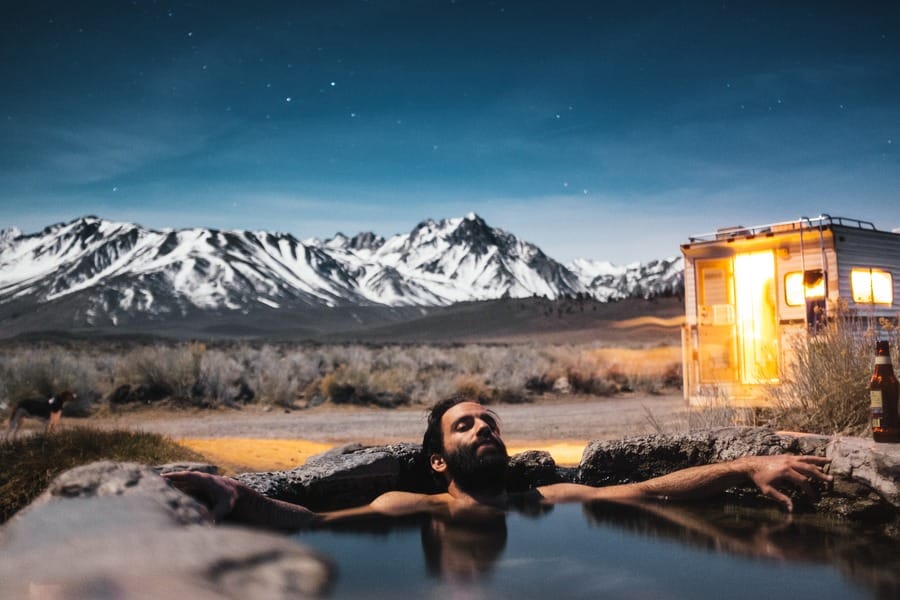 9. Avoid Arriving at Night
Setting up camp is tricky for beginners at the best of times. Don't make it harder for yourself by trying to find unfamiliar hookups in the dark. It's also harder to find open garages if you happen to break down. Wherever possible, plan your journey so you reach your campsite before dusk.
Once you're set up, you can sit back with a drink and watch the golden sunset, pondering about the adventures you'll have tomorrow.
That's the RV life.