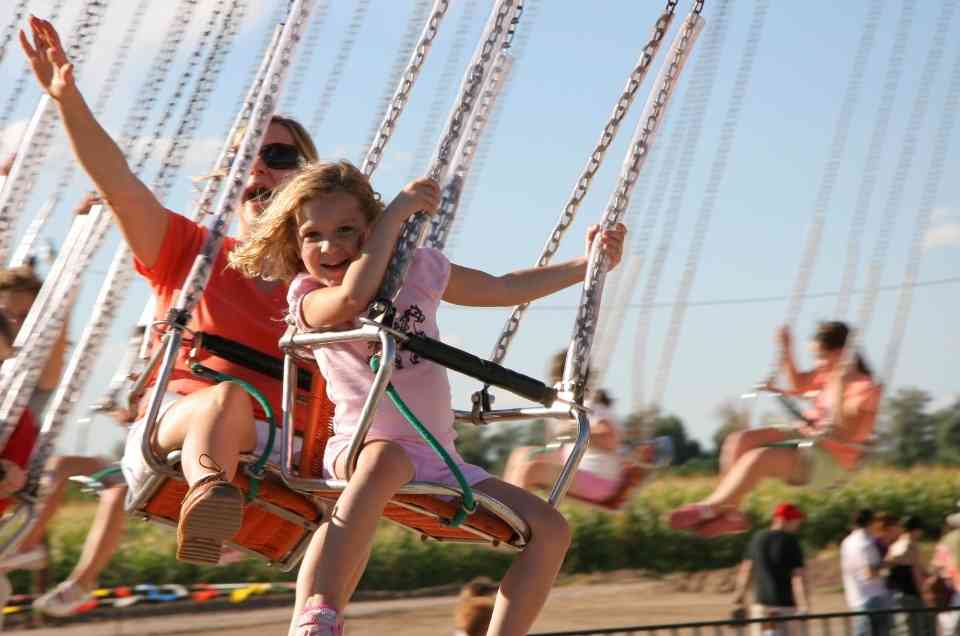 Amusement parks (or theme parks as they're commonly referred to) are a one-stop-shop for families seeking an adrenaline-filled vacation that is guaranteed to give your kids memories for a lifetime (and give you a peaceful night's sleep).
You'll enter every child's dream world, filled with castles, water rides, carousels, roller coasters, ridiculously catchy musicals, fast food, eye candy, and plenty of picture-perfect moments to capture. Many parks even have their hotel accommodation on-site, so you can make the most of your stay and avoid those summer queues!
If you've never experienced an amusement park as an adult, it's definitely one to tick off your bucket list plus, your children will definitely thank you for it. These amusement park holidays are also perfect for a multigenerational vacation!
North America
You'll find a giant selection of amusement parks in the US, from the magical Disneyland in California and Florida to the 'Roller Coaster Capital of the World' (a.k.a. Cedar Point) in Ohio there is sure to be a park suited to your requirements.
The original Disneyland was opened by Walt Disney in the '50s and despite the franchise expanding globally, it is still extremely popular today. Some of the park's highlights include the Big Thunder Mountain Railroad ride which takes you on a winding journey through haunting mines and eerie caverns, Star Tours – The Adventure Continues that lets you relive the Star Wars adventures in an epic 3D motion-simulated space flight, and daily extravagant fireworks displays. You'll need at least 2-3 days to fully cover the entire park without having to rush around (it's pretty big). Prices for 2-day passes start from $97.50 per person or $85.00 for 3-day passes.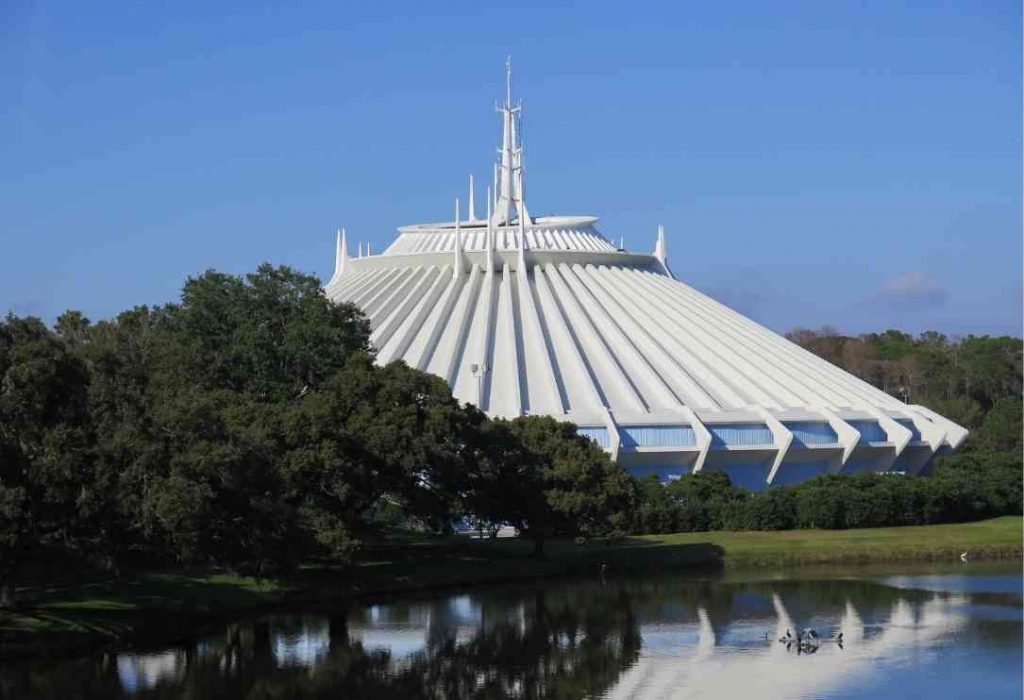 We cannot recommend enough the Space Mountain roller coaster, Pirates of the Caribbean boat ride, and the emission-free Tomorrowland Transit authority people mover to take in the beauty of the park by night. The park is just one of the attractions within Walt Disney World's gigantic 40 square mile resort. As with Disneyland, you'll need a couple of days to truly enjoy the entire park but if you have more than a week to invest in your trip, we suggest visiting some of the other parks on offer including Animal Kingdom, Hollywood Studios, Epcot, and Typhoon Lagoon. You can conveniently buy a 14-day pass which includes access to all of 4 of their theme parks and 2 of their water parks. Prices start from $420 per person.
Cedar Point is perfect for thrill-seekers and is world-renowned for its selection of roller coasters. Located an hour's drive from Cleveland, Ohio, the park features 18 world-class rides including Millennium Force, Top Thrill Dragster, and Maverick. Daily tickets start from $47.99.
We could quite literally write an entire post on the best parks in the U.S. but thankfully you can refer to this very handy guide for some of the other options available.
Europe
When it comes to world-class amusement parks, you'll be spoilt for choice in Europe. In fact, the oldest theme park in the world, Bakken, can be found there, in the picturesque woods of Denmark. You can also visit the famous amusement park and pleasure garden, Tivoli Gardens, in Copenhagen. The park is well regarded for its 100-year old rollercoaster, open-air stage shows, and storybook atmosphere. Day passes are extremely cheap and start from just $17 USD.
France is home to many amusement parks but perhaps the most well-known is Disneyland in Paris. Instead of repeating the magic of Disneyland's French version here, we'd recommend reading this extraordinarily detailed guide to the park with all the tips, advice, and recommendations you could wish for.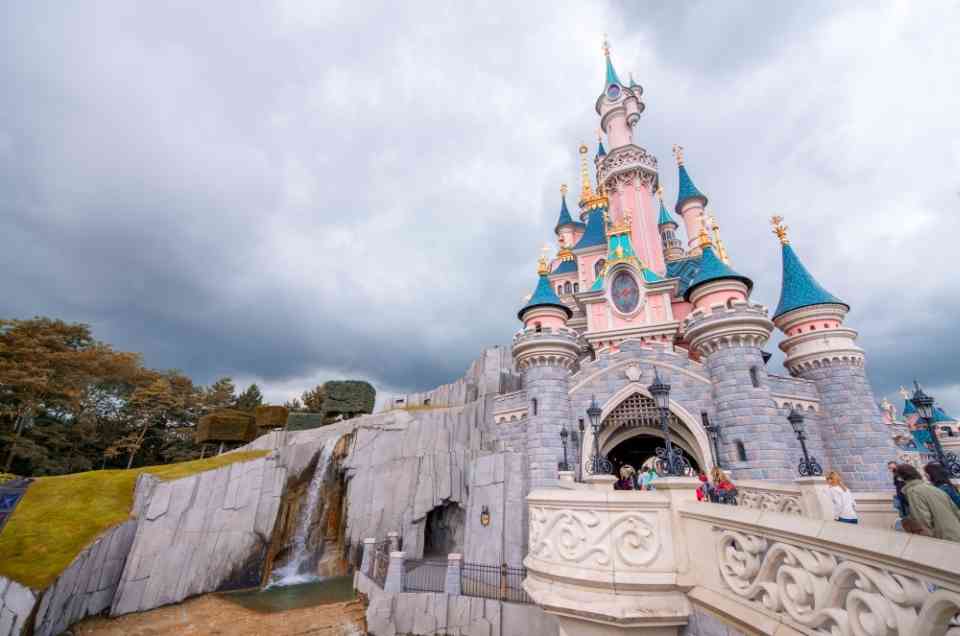 If you're looking for a more unusual theme park with a historical twist then Le Puy du Fou in western France is an absolute hidden gem. Unlike most parks you won't find any rides here, just spectacular historical shows recreating everything from Viking battles to Roman gladiator scenes, complete with stunning visual effects. You can also visit the meticulously reconstructed historical sites, settlements, and even an 18th Century farm which even includes artisans, bakers, and blacksmiths to teach you the ancient ways. Tickets start from $35 dollars for advance booking or $41 if you buy them on the day.
PortAventura is the most popular theme park in Spain and is our pick if you want guaranteed sunshine for your family holiday. The park is located in Salou and is also easily accessible from Barcelona. The park hosts a plethora of rides across 6 themed lands and also has its own water park. The park's best-loved rides include Furious Baco, Stampida, Hurakan Condor, and Dragon Khan. This super useful guide will give you advice on how to make the most of your trip and save time and money too! Prices start from $50 per person for a 1-day ticket.
Other European amusement parks we recommend include Gardaland Park in Italy, Efteling in the Netherlands, and Germany's Europa-Park. For a selection of less famous but extraordinary parks check out this article.
Rest of the World
East Asia is fast becoming a hub for amusement parks and theme parks. Leading the way is Japan with Universal Studios in Osaka. Brought to you by the world-famous Universal Studios who have produced some all-time hits including Harry Potter, Minions, Despicable Me, Shrek, and Sesame Street, Universal Studios Japan is one of four worldwide theme parks. Some of their must-see attractions include Harry Potter and the Forbidden Journey ride, The Amazing Adventures of Spiderman: The Ride, and Jurassic Park: the ride. We also love their Peter Pan's Neverland show held on the park's lagoon. Day passes to the park start from $67.
Lotte World in South Korea is the largest indoor amusement park in the world and the only one on our list where you are guaranteed good weather no matter the time of year. Also referred to as the Disneyland of South Korea, you'll be sure to find plenty of thrills here. Our favorite rides include the Atlantis Adventure water coaster, the Pharaoh's Fury dark ride, and Desperados II. Entry to the park for one-day costs around $47 for adults.
The final park on our list is Beto Carrero in Brazil. It's the biggest amusement park available in Latin America. It's consistently been rated as one of the best places for the family in the country and is located just south of the capital, Rio de Janeiro. Some of the best bits include the Velozes e furiosos show, Fire Whip roller coaster, Imperio das Aguas and the Traum Boat 360. Daily entry costs around $27 per person.
Here are our top tips for planning and enjoying your amusement park holiday:
Research the amusement park before you book – assess whether the rides will be suitable for your kids' age range.
Shop around for prices/deals – you may find special offers and cheaper prices for booking early or at certain times of the year.
Get your kids involved and make a list of all the attractions you'd like to see – this will get them super excited for the trip and will you prioritize and make the experience that much better.
Plan the best route around the park so you can save time when you arrive – this will also allow you to enjoy as many rides as possible. Don't forget to factor in queuing times for the most popular rides.
Get there early morning (or pay extra for priority passes)! Queues are part and parcel of theme parks, particularly in peak season, so either get there early or pay your way to get on those rides first.
Most rides have a height restriction (usually displayed on their website) – so be wary before getting your kids all psyched up for rides they might not be eligible to ride.
Pack a poncho! Some rides can get wet and wild so you'll want to protect your clothing. We'd also suggest wrapping your phone in a zip lock bag to protect it from unnecessary water damage.
Designate a place to regroup if anyone in your family gets lost – we also recommend attaching your contact details to any of your younger children, just in case they wander off (theme parks are big places). If you're super paranoid about losing your child this app could help you geo-locate them using a smart-phone.
Carry a rechargeable phone case. It might sound a little over the top, but given that amusement parks are usually all day events, you'll need to make sure your mobile can be used to find your family or navigate back home after a long day. This BoxLengend case is very affordable and highly effective charger for just such situations.
Stay connected to the internet. You can share videos of those epic rides in real-time, WhatsApp your location to your group and even Instagram some of those priceless memories all from your phone. Data roaming is very costly (and risky) so we recommend bringing your own Tep portable wifi device to ensure you have safe and secure access to the internet wherever you go. The device gives you unlimited internet access for just $9.50 per day and can be used by all the family simultaneously. To find out more or to buy a device click here.