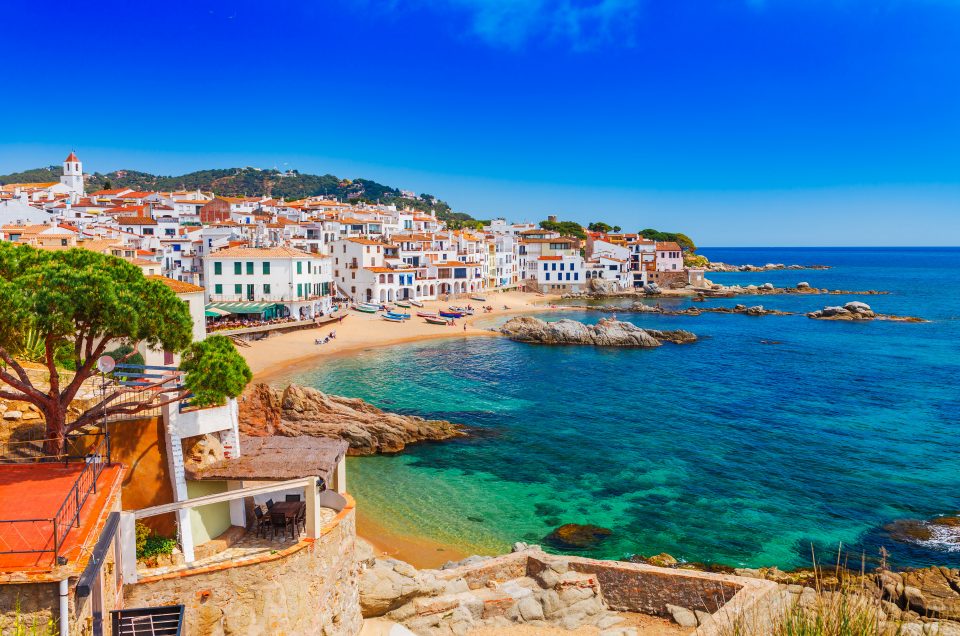 TravelWifi offers convenient and reliable Wi-Fi connectivity all around the world. eSIM by TravelWifi is an innovative solution for travelers in Spain, offering easy activation, nationwide coverage, high-speed data, flexible duration, and affordable pricing. With no physical insertion or replacement required, customers can activate eSIM hassle-free. It provides extensive coverage across Spain, ensuring fast and reliable internet access everywhere. The flexible data options cater to different travel needs, preventing expensive roaming charges and providing data at a price travelers will appreciate.
Get your eSIM at https://travelwifi.com/en/esim and stay conveniently and affordably connected with TravelWifi while in Spain.
Discover what Spain has to offer with eSIM by TravelWifi
This rich country is filled with incredible destinations offering a wide range of cultural experiences, cuisine, music and more.
Do not miss Barcelona, famous for its stunning architecture, delicious cuisine, and vibrant culture. Gaudí's famous architectural accomplishments, such as the Sagrada Familia and Park Güell are a must!
Seville in Andalusia is another spectacular city filled with rich history, beautiful architecture, and world-famous flamenco music and dancing. Visitors should not miss the marvelous Alcázar Palace and beautiful Plaza de España.
Valencia, located on the coast, offers a unique mixture of modern architecture, stunning beaches, and delicious paella. See for yourself why The City of Arts and Sciences complex is its most famous attraction.
The Spanish capital of Madrid is home to cultural attractions including world-class museums like the Prado and the Reina Sofia. The city's beautiful Plaza Mayor and the Royal Palace are must-visits, and don't forget to experience Madrid's vibrant nightlife as well.
Do not hesitate to visit Granada, a charming city that offers a unique blend of Moorish and Spanish culture, and home to the iconic Alhambra Palace. The seaside city of San Sebastian in the Basque Country is one of the best destinations for gastronomy aficionados, as it boasts several Michelin-starred restaurants. Santiago de Compostela is another remarkable spot, as the final stop of the famous Camino de Santiago pilgrimage. Its majestic Cathedral is an unforgettable experience.
These are just a few of the many wonderful places Spain has to offer. No matter where you go throughout the country, you'll be enchanted by beautiful landscapes, rich culture, and warm hospitality.
Make the most of your trip to Spain with TravelWifi's eSIM, staying connected wherever you go and sharing your unforgettable experiences with friends and family.
If you're also planning to visit France check out: https://blog.travelwifi.com/en/get-your-esim-for-france/ and discover this spectacular country.