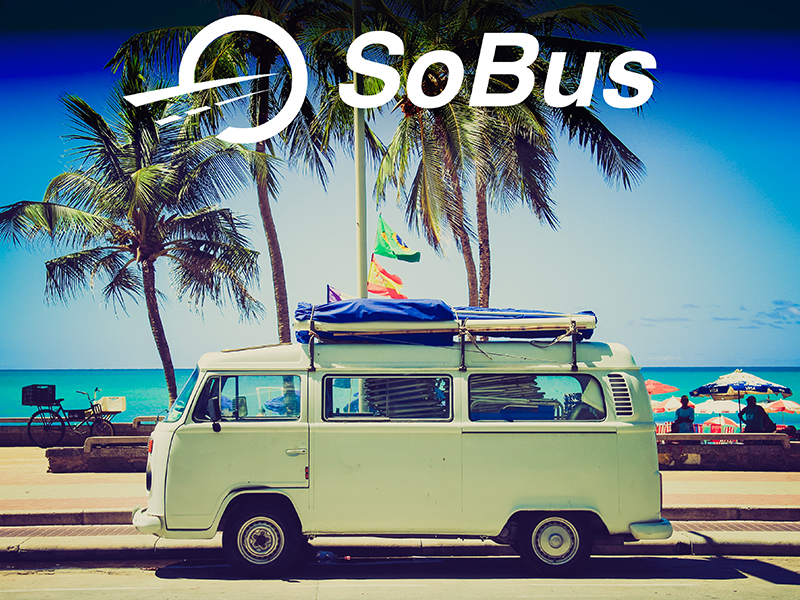 Travel Wifi is proud to introduce SoBus; the hassle-free way of travelling in France and in Europe.
SoBus partners with ouibus, isilines, eurolines, alsa, flixbus and blablacar
guarantees the cheapest trip to your destination.
All you have to do is visit their website or click here, put on your travel itinerary and pick the most convenient journey for you. As you will be presented with various bus and blablacar options; you may also choose to filter the results by the precise departure/arrival points, best priced offer, shortest trip, and the time of your departure/arrival.
Moreover, once you have set your preferences, SoBus will provide you with useful information regarding your trip such as; the lowest price offered to you by SoBus, the average price for the journey, the duration, the distance between two destinations, how many direct journeys offered from your departure city to your destination, travel tips, the operating companies, etc. Likewise, SoBus allows you to compare the on-board facilities (WC, AC, plug, …). Last but not least, for further travel inspiration you will be shown the 20-cheapest alternative destinations that can be reached from your departure point.
Together with all these features, SoBus won't let you miss out from the current promotions and of course, offers secure payment which lets you to purchase journey at ease.
We insist that SoBus deserves being on your toolbar and that it will certainly keep you from wasting money.
Stay connected for more travel tips.
Bon voyage!