Celebrate Saint Patrick's Day with us!

It's not necessary to travel to Dublin to enjoy St. Patrick's Day to the fullest… in many areas of Spain this day is also celebrated in a big way. Cities such as Barcelona, ​​Bilbao, Madrid, or Seville illuminate some of their most emblematic buildings in green and people go out to celebrate it in the traditional Irish pubs with plenty of beer.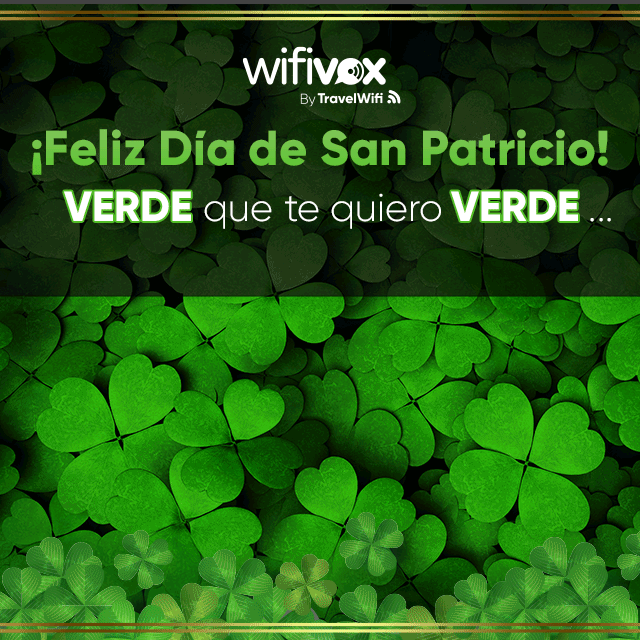 To celebrate this lucky festivity we're offering a 10% off on your online portable wifi rental or a 10€ discount on the purchase of your device. Use the code ALQUILAVERDE in your online rental or the code COMPRAVERDE in the purchase of your device.

Don't miss out on these amazing discounts and visit https://blog.travelwifi.com/!

Happy St. Patrick's Day everyone!