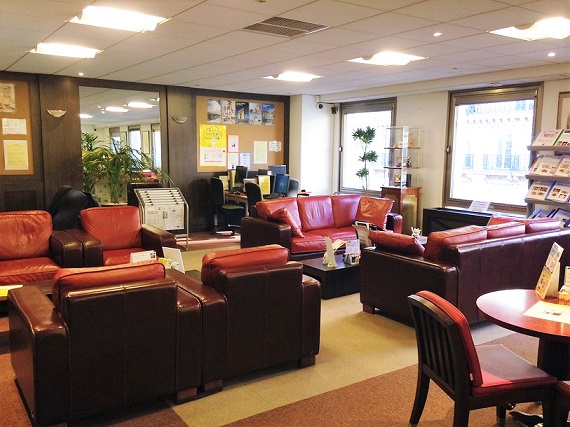 Travel Wifi & JCB have been in business for 3 years now! This article presents you the JCB PLAZA Lounge in Paris (which is open for JCB Cards holder only*).
What is the JCB PLAZA Lounge Paris?
At the JCB PLAZA Lounge Paris, you can ask questions about making reservations at JCB merchants or traveling, receive free drinks, use relaxing massage chairs, and other services that you would expect from a Lounge!
You can also use the internet and view local information magazines at your leisure. Of course, you can get a Travel Wifi package from there (with or without reservation).
The friendly staff over there speaks Japanese, English and French!
*JCB Prepaid card is not included for this service.
*Be sure to have your JCB card with you when visiting the JCB PLAZA.
Address: 4th floor, Heron Building, 10 rue de la Paix, 75002 Paris
Opening hours: 9:00am – 5:00pm(closed on Saturdays, Sundays & National holidays)
You can find more details on this link: http://www.global.jcb/en/consumers/travel/plaza/
Click on this link for the JCB App ⇒ http://tabilover.jcb.jp/fra/index.html