Enjoy 4G pocket wifi everywhere in Bahrain, just for 7,95 € per day. Connect up to 5 devices and avoid roaming fees. Easy delivery and return!

Wifivox it's a pocket-sized device that provides wireless Internet access wherever you go in Bahrain. You can even share your connection with your family and friends since you can connect up to 5 devices simultaneously. In Bahrain you will enjoy 1 GB per day at maximum speed for just 7.95 € per day. Once you reach the limit, speed will be reduced until the next day when you will be able to surf at maximum speed again. We also have available in Bahrain a 2 Gb/day data plan for 10.95 € per day or a 3 Gb/day data plan for 11.95 € per day.

Avoid surprises with our flat fee of 7,95 € per day! You can order your Wifivox now for your trip to Bahrain in https://blog.travelwifi.com/bahrain/

Enjoy Bahrain to the fullest visiting its main attractions!

The beautiful island of Muharrak is a place you cannot miss, stroll around and discover the local tradition and culture on this beautiful island.
Visit the Grand Masjid Mosque, an imposing and spectacular building both for its beauty and its size, do not miss it.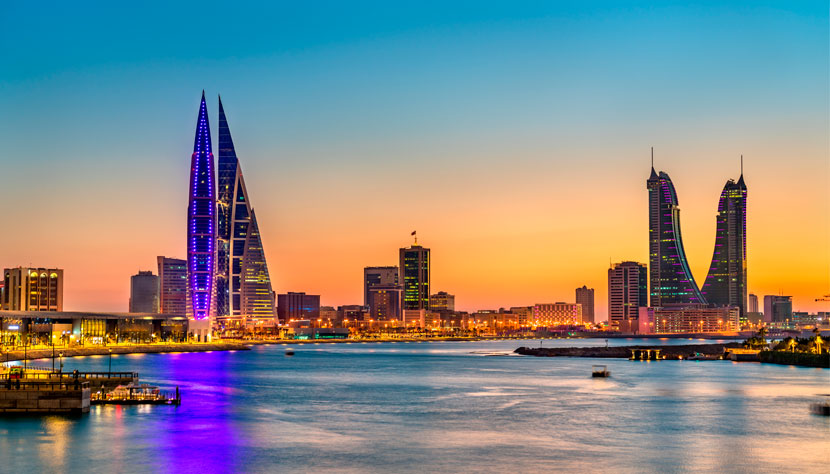 The Tree of Life is located in the middle of the desert, it is one of the most visited places in the country.
In the capital of Manama we find its traditional souk, here you'll find jewelry, spices, textiles, handicrafts and thousands of typical items.
Visit one of the longest bridges in the world, the King Fahd Bridge, about 25 km long that connects the country with Saudi Arabia.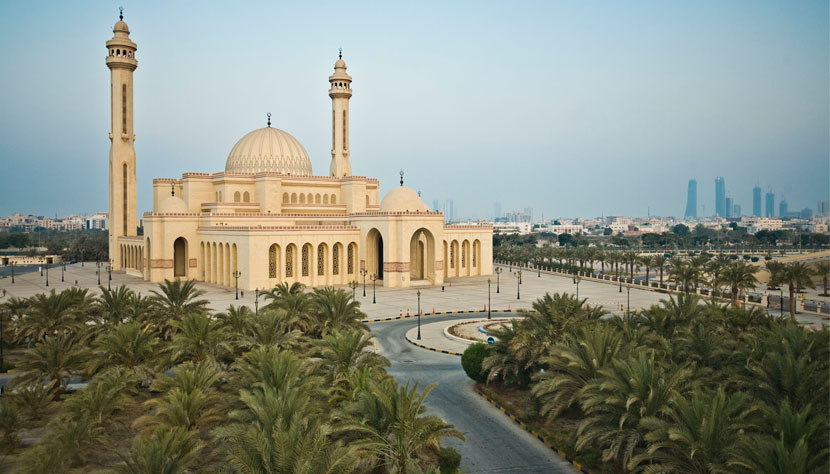 Do not miss the port of Sitra where the typical "dhows" or the typical boats go fishing every night.
The Arad Fort is an imposing building with a lot of history behind, since it was the main defense of the city. Every night you can enjoy a spectacular light show.

Visit all these amazing places with Wifivox to stay connected at all times wherever you are!

Check out the following useful facts before visiting Bahrain:

Average temperature and rainfall: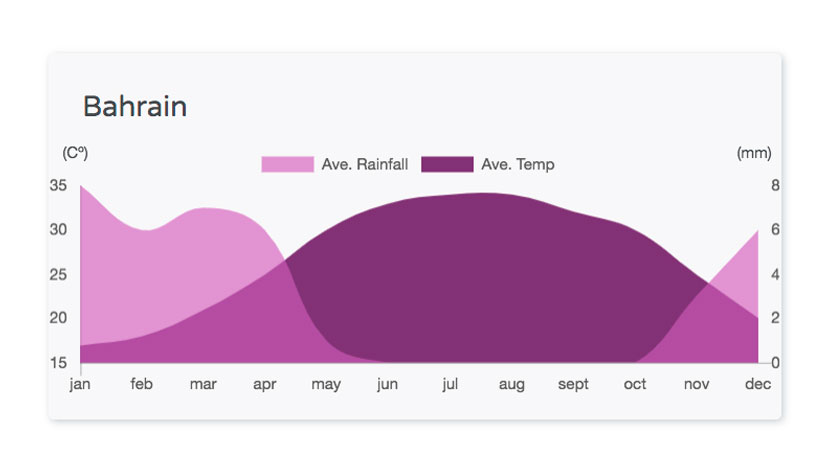 Tipping etiquette:
Tipping in Bahrain is quite common, but not mandatory. The average tip in most service establishments is around 10-15% if not already included in the bill. Extra tipping must be handed to the waiter directly. Most taxi drivers will expect a 10% tip or round up.

Currency: Bahraini dinar

TOP 3 Places to see in Bahrain:
1. Bahrain National Museum
2. Manama Souq
3. Shajarat-al-Hayat

Voltage: 230 V

Languages:
Arabic
English

Health:
You may need the Hepatitis A, B and Typhoid vaccines if your plan on visiting rural areas.