Enjoy 4G pocket wifi everywhere in Algeria, just for 7,95 € per day. Connect up to 5 devices and avoid roaming fees. Easy delivery and return!

Wifivox it's a pocket-sized device that provides wireless Internet access wherever you go in Algeria. You can even share your connection with your family and friends since you can connect up to 5 devices simultaneously. In Algeria you will enjoy 1 GB per day at maximum speed for just 7.95 € per day. Once you reach the limit, speed will be reduced until the next day when you will be able to surf at maximum speed again. We also have available in Algeria a 2 Gb/day data plan for 10.95 € per day or a 3 Gb/day data plan for 11.95 € per day.

Avoid surprises with our flat fee of 7,95 € per day! You can order your Wifivox now for your trip to Algeria in https://blog.travelwifi.com/algeria/

Enjoy Algeria to the fullest visiting its main attractions!

Algiers is the capital of the country, walk around the traditional neighborhood of Casba, located at the foot of a hill, it houses many monuments of Ottoman origin.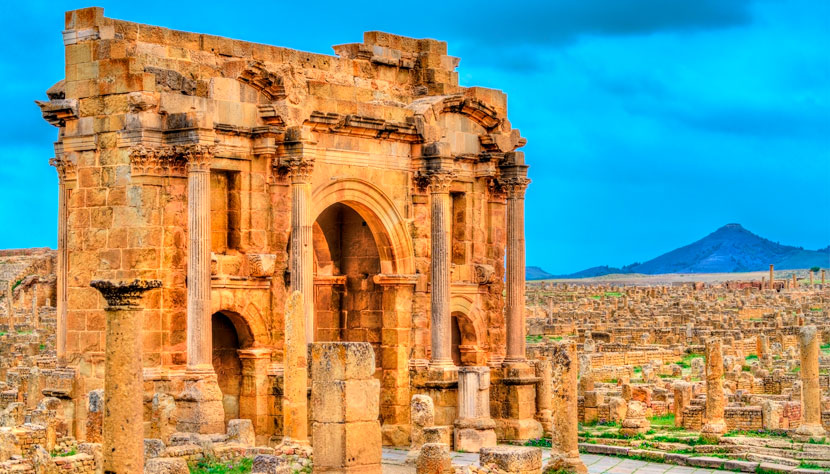 In the capital we can find interesting museums such as the Bardo Museum, the Museum of Popular Traditions and Arts, the Museum of Modern and Contemporary Art or the National Museum of Antiquities.
Visit the city of Cherchell and its seaport, in ancient times it was a Roman city and to this day it retains many ancient remains of this civilization.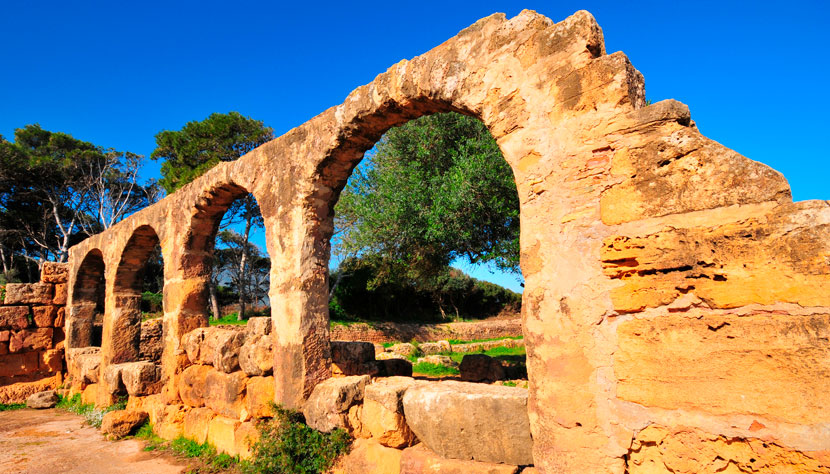 Do not miss the majestic mosques that this country has to offer, the Great Mosque of Tiemcen, the Great Mosque of Algeria and the Ketchaoua Mosque are the most important ones.
The imposing Church Our Lady of Africa stands on a cliff from which you can enjoy spectacular views of the capital and its bay.

Visit all these amazing places with Wifivox to stay connected at all times wherever you are!

Check out the following useful facts before visiting Algeria:

Average temperature and rainfall: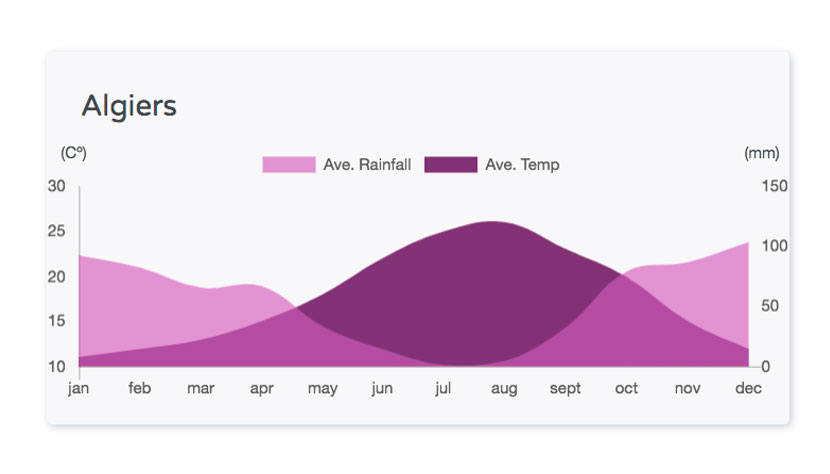 Tipping etiquette:
Tipping in Algeria is becoming a bit more common as the tourism increases. The average tip in most service establishments is around 10% if not already included in the bill. Though tipping tour guides and taxi drivers is not mandatory, a 5-10% tip or a round up will be appreciated.

Currency: Dinar

TOP 3 Places to see in Algeria:
1. Ghardaia valley
2. Constantine citadel
3. Tassili N'Ajjer

Voltage: 230 V

Languages:
Arabic
Berber
French

Health:
It's recommended to avoid mosquito bites in order to prevent malaria, though the risk is low.