Enjoy 4G pocket wifi everywhere in Antigua & Barbuda, just for 7,95 € per day. Connect up to 5 devices and avoid roaming fees. Easy delivery and return!

Wifivox it's a pocket-sized device that provides wireless Internet access wherever you go in Antigua & Barbuda. You can even share your connection with your family and friends since you can connect up to 5 devices simultaneously. In Antigua & Barbuda you will enjoy 1 GB per day at maximum speed for just 7.95 € per day. Once you reach the limit, speed will be reduced until the next day when you will be able to surf at maximum speed again. We also have available in Antigua & Barbuda a 2 Gb/day data plan for 10.95 € per day or a 3 Gb/day data plan for 11.95 € per day.

Avoid surprises with our flat fee of 7,95 € per day! You can order your Wifivox now for your trip to Antigua & Barbuda in https://blog.travelwifi.com/antiguaandbarbuda/

Enjoy Antigua & Barbuda to the fullest visiting its main attractions!

Return to the colonial era and visit the naval base of Nelson's Dockyard in Antigua, this is one of the main points of interest on the island, you cannot miss it!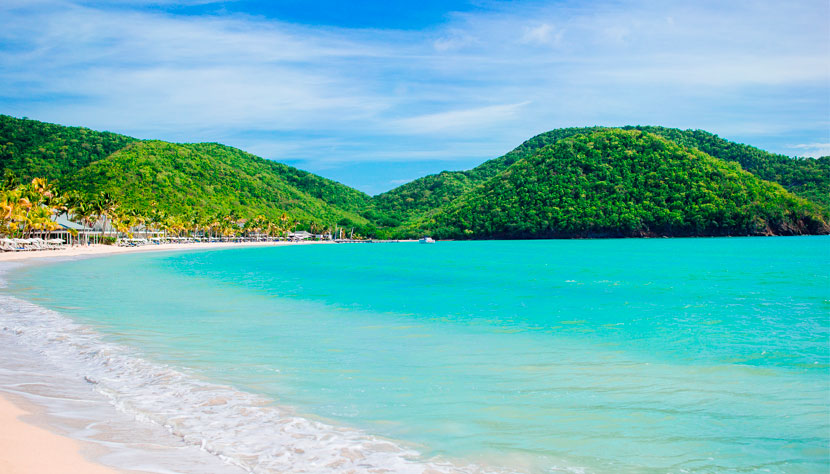 To enjoy the best views of the English Port and Guadalupe, climb to the viewpoint of Shirley Heights, these ruins that used to be a military fortification are worth exploring.
Walk through the green jungle and enjoy one of the most beautiful beaches in Antigua, Rendevouz Bay. Due to the "not so easy" access, the beach is usually deserted.
Discover the unspoilt nature of Great Bird Island, practically uninhabited.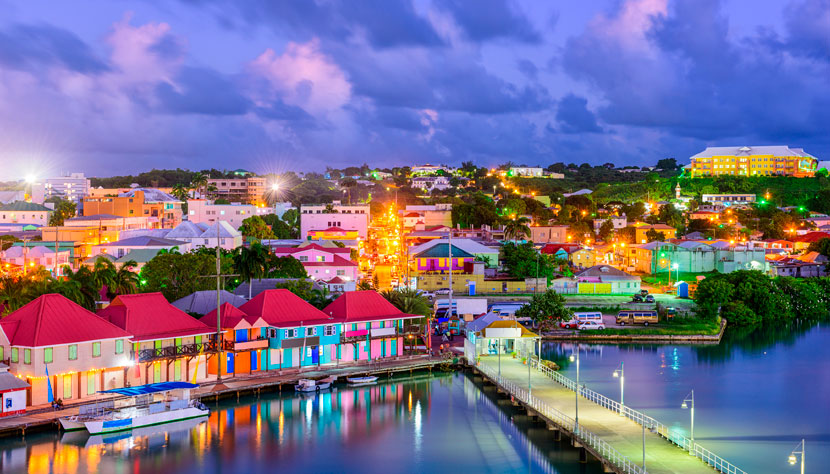 Do not miss Fort James ruins, a small fort in the harbor of Saint John, some of its canyons remain perfectly preserved.
Southeast of the island we can find a beautiful bay in the shape of half moon, Half Moon Bay, which flows into a beautiful white sand and turquoise waters beach.

Visit all these amazing places with Wifivox to stay connected at all times wherever you are!

Check out the following useful facts before visiting Antigua & Barbuda:

Average temperature and rainfall: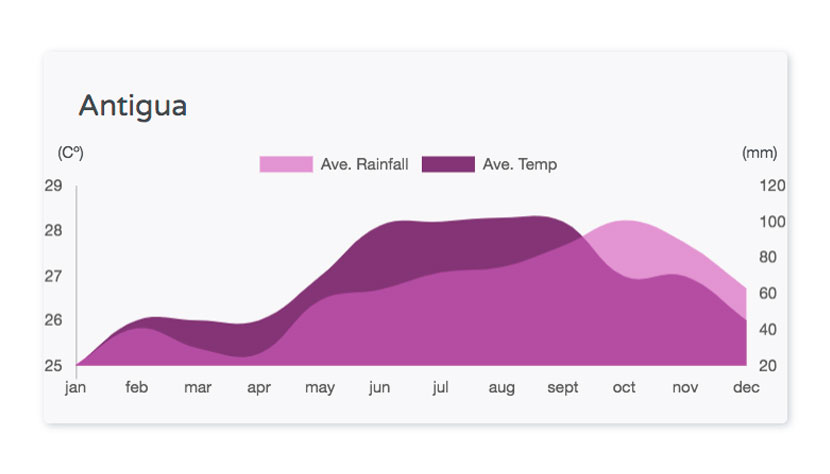 Tipping etiquette:
Tipping in Antigua and Barbuda is very common just like most of the Caribbean islands. The average tip in most service establishments and hotels is around 10-15% if not already included in the bill. Most tour guides and taxi drivers will expect a 10% tip or round up.

Currency: East Caribbean dollar

TOP 3 Places to see in Antigua & Barbuda:
1. Dockyard Museum
2. Valley Church Beach
3. Shirley Heights

Voltage: 230 V

Languages:
English
Antiguan creole

Health:
Zika outbreaks have been reported. It may cause birth defects so pregnant women should avoid visiting the country.