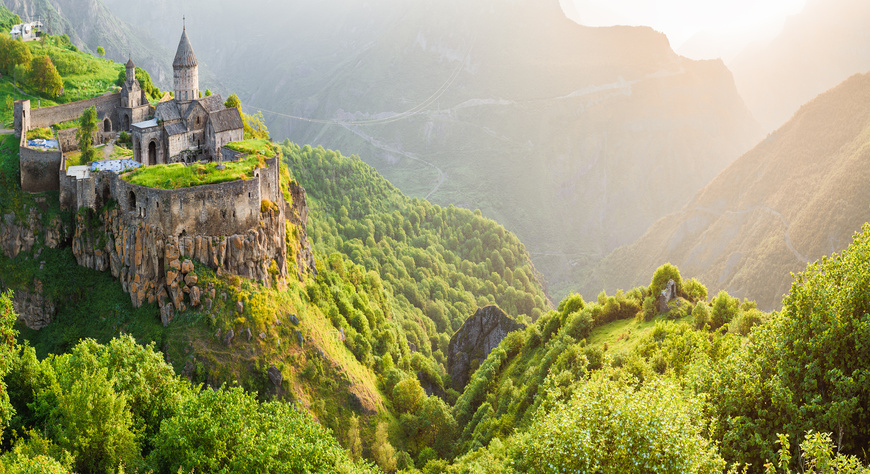 Enjoy 4G pocket wifi everywhere in Armenia, from 10,25€ per day. Connect up to 5 devices and avoid roaming fees. Easy delivery and return!
Wifivox it's a pocket-sized device that provides wireless Internet access wherever you go in Armenia. You can even share your connection with your family and friends since you can connect up to 5 devices simultaneously. In Armenia you will enjoy 1 GB per day for just 10,25 € per day. Once you reach the limit, speed will be reduced until the next day when you will be able to surf at maximum speed again.
We also have available in Armenia a 2 Gb/day data plan for 17,25 € per day or a 3 Gb/day data plan for 22,5 € per day.
Avoid surprises with our flat fee of 10,25 € per day! You can order your Wifivox now for your armenian trip in https://blog.travelwifi.com/armenia/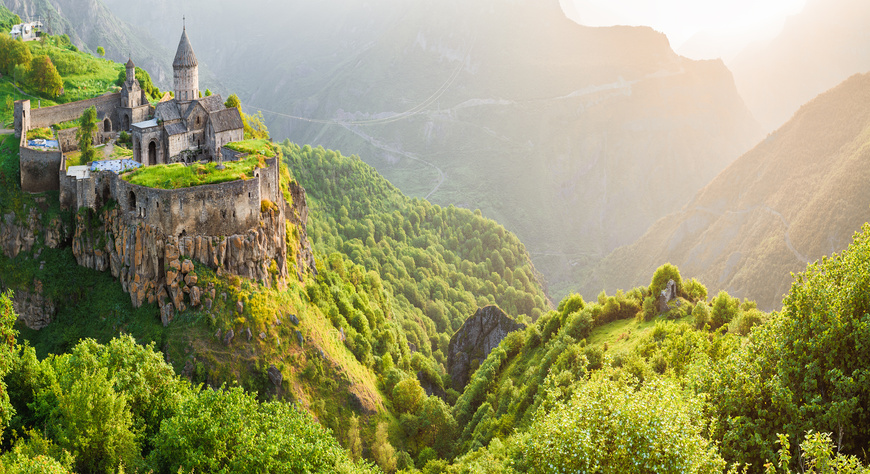 Armenia's capital, Yerevan, is a welcoming city with a beautiful impressive architecture. This city is centuries old, it is even older than Rome!
We recommend visiting its historic center known for its architectural buildings, cute cafes and restaurants, and beautiful parks. Right in city-center we can find the Republic Square, surrounded by important buildings such as the Museum of the History of Armenia and the Government House.
Echmiadzin's town is another must-see, located about 30 min from Yerevan. Echmiadzin's Cathedral was built to commemorate the adoption of Christianity by Armenia as its state religion. Built on the site of an ancient pagan temple, Echmiadzin is the religious point of all Armenians.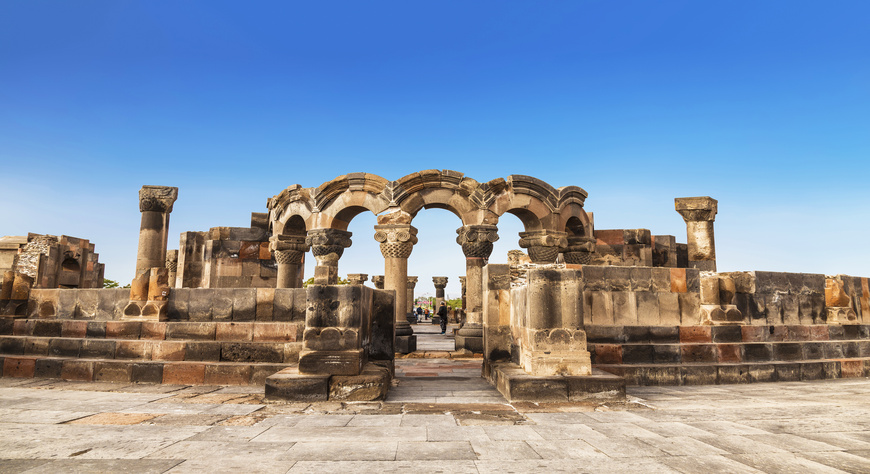 The city of Sevan is one of the most popular cities in Armenia due to the impressive Lake Sevan. Considered one of the highest lakes in the world, they say that sometimes it seems that its blue waters are about to touch the sky. Sevan is also known for its fish, the Armenian trout, so if you visit Sevan be sure to try this delicious dish.
Visit all these amazing places with Wifivox to stay connected at all times wherever you are!
Check out the following useful facts before visiting Armenia:
Average temperature and rainfall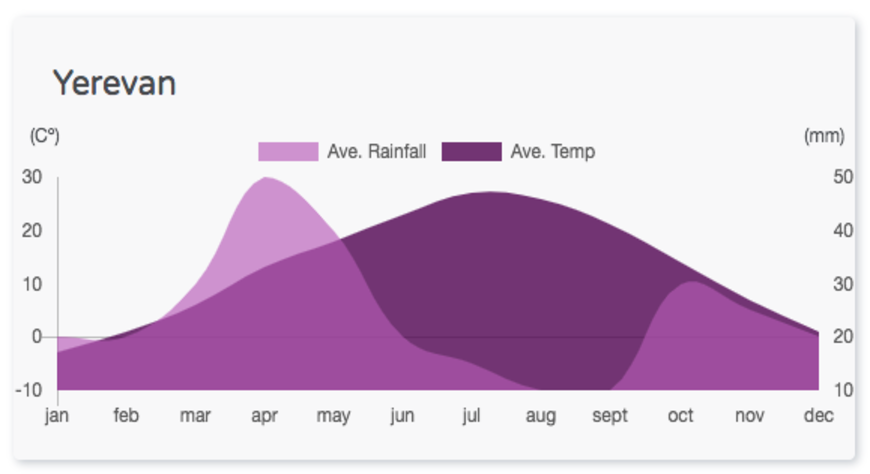 Armenia tipping ettiquete
Tipping is a relatively new concept in Armenia, but it has become pretty well established in, especially in restaurants and cafes, where tips are now usually expected. Anything from 10-15% of the bill is fine.
Currency: Armenian dram
TOP 3 Places to see in Armenia:
1. Geghard monastery
2. Lago Sevan
3. Noravank
Voltage: 220V
Languages:
Armenian
Russian
English
Health:
It is recommended to vaccinate against hepatitis A since you can get infected through contaminated food or water in Armenia, regardless of where you are eating or staying.