Enjoy 4G pocket wifi everywhere in Aruba, just for 7,95 € per day. Connect up to 5 devices and avoid roaming fees. Easy delivery and return!

Wifivox it's a pocket-sized device that provides wireless Internet access wherever you go in Aruba. You can even share your connection with your family and friends since you can connect up to 5 devices simultaneously. In Aruba you will enjoy 1 GB per day at maximum speed for just 7.95 € per day. Once you reach the limit, speed will be reduced until the next day when you will be able to surf at maximum speed again. We also have available in Aruba a 2 Gb/day data plan for 10.95 € per day or a 3 Gb/day data plan for 11.95 € per day.

Avoid surprises with our flat fee of 7,95 € per day! You can order your Wifivox now for your trip to Aruba in https://blog.travelwifi.com/aruba/

Enjoy Aruba to the fullest visiting its main attractions!

This small island offers multiple places to visit, a must is the old California lighthouse of Aruba, from this lighthouse you'll enjoy the best views of the island.
Visit the Casibari and Ayo rock formations, these geological treasures form large quartz diorite rocks, an impressive work of nature.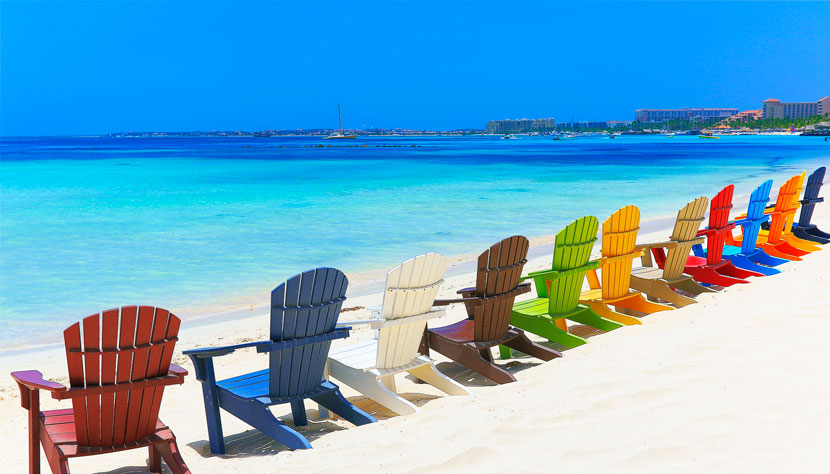 The Ayo rock formations were the homes of the ancient settlers of the island, they left their symbolic designs painted on the rocks. Don't hesitate to visit this pretty spectacular area surrounded by huge rocks.
Do not miss the ruins of the Gold Mines of Bushiribana nor the ones of Balashi, built on the edge of the Spanish Lagoon.
Mount Arikok, located in the center of the island, is a natural reserve that hides drawings and pictograms of the ancient Arawak Indians, who were the ancient inhabitants of these lands.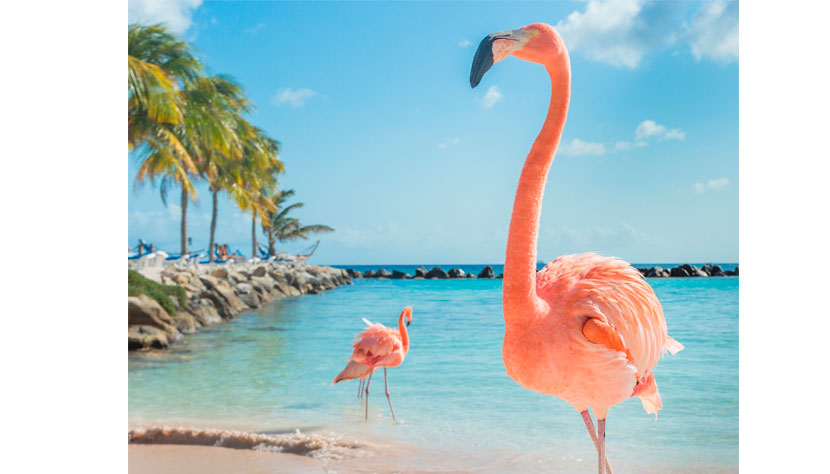 If you travel to this paradise, the essential activities that you'll look for are enjoying its spectacular crystal clear waters and fine white sand beaches. Palm Beach or Eagle Beach are the most popular.

Visit all these amazing places with Wifivox to stay connected at all times wherever you are!

Check out the following useful facts before visiting Aruba:

Average temperature and rainfall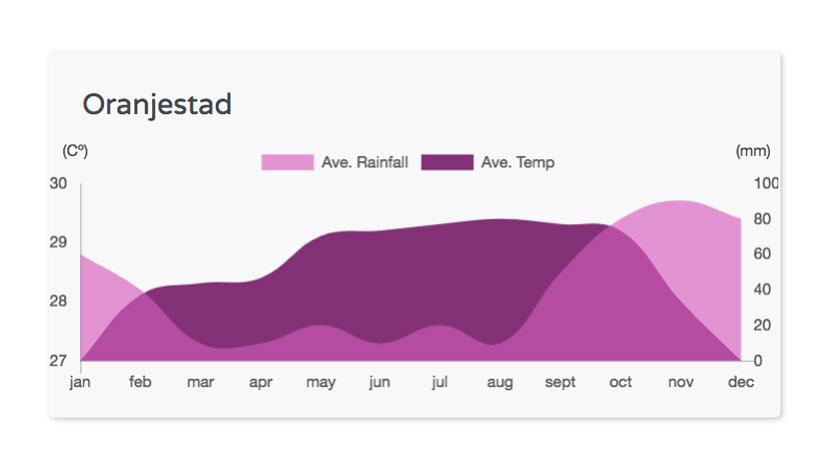 Aruba Tipping etiquette

Tipping in Aruba is common though the service charges are generally included in the bill. If not, the average tip in most service establishments and hotels is around 10-15% and 15-20% respectively. Most tour guides and taxi drivers will expect a 10% tip or round up.

Currency: Aruban florin

TOP 3 Places to see in Aruba:

1. Eagle Beach
2. Seroe Colorado
3. National Archeological Museum

Voltage: 127 V

Languages:
Dutch
Papiamentu
English

Health:
There is no especial vaccine required to travel to Aruba as long as you are up-to-date on routine vaccines.