Enjoy 4G pocket wifi everywhere in Australia, just for 7,95 € per day. Connect up to 5 devices and avoid roaming fees. Easy delivery and return!
Wifivox it's a pocket-sized device that provides wireless Internet access wherever you go in Australia. You can even share your connection with your family and friends since you can connect up to 5 devices simultaneously. In Australia you will enjoy 1 GB per day at maximum speed for just 7.95 € per day. Once you reach the limit, speed will be reduced until the next day when you will be able to surf at maximum speed again. We also have available in Australia a 2 Gb/day data plan for 10.95 € per day or a 3 Gb/day data plan for 11.95 € per day.
Avoid surprises with our flat fee of 7,95 € per day! You can order your Wifivox now for your Australian trip in http://wifivox.com/australia/
Enjoy Australia to the fullest visiting its main attractions!
Australia offers unique landscapes, flora and fauna.
The most emblematic place to visit in Australia is undoubtedly the great Ayers Rock, a gigantic reddish monolith located right in the center of the country, the main jewel of the Uluru-Kata Tjuta National Park.
One of the most beautiful natural landscapes to see in Australia the so-called "Twelve Apostles", to this day only ten of the twelve remain.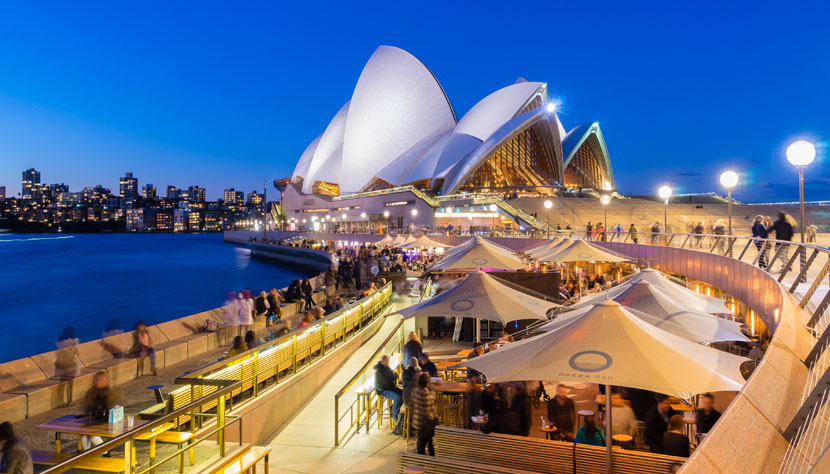 Sydney is a modern and open city, where people not only work but also have fun. Living facing the sea, paradisiacal beaches such as the world-famous Bondi Beach, welcomes people from a large number of nationalities.
Among its most famous places are the Opera House, the bridge over the Sydney's Bay, Chinatown or the Botanical Garden.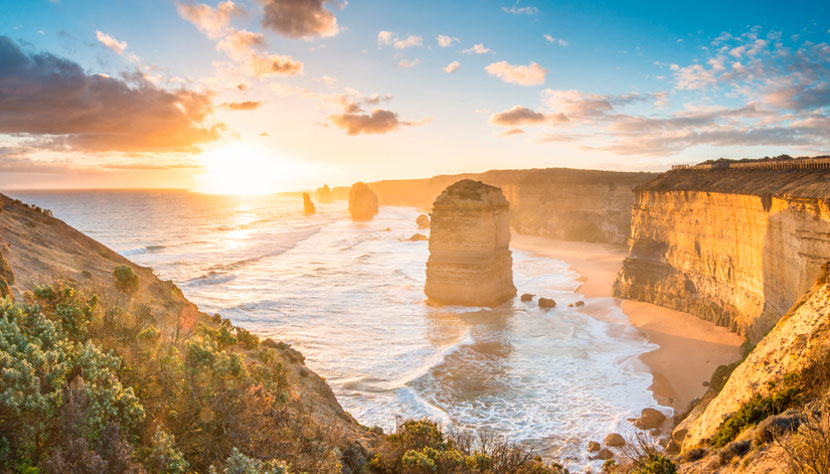 The Australian west coast is one of the wildest areas in the world.
The Great Reef Barrier is at the top of the list of places to visit in Australia. The largest coral reef on our planet is located right in front of the coast of Queensland, in the northeast of the country.
Visit all these amazing places with Wifivox to stay connected at all times wherever you are!
Check out the following useful facts before visiting Australia:
Average temperature and rainfall


Australian Tipping etiquette:
Tipping in Australia isn't mandatory. The staff in the hospitality sector enjoys good wages and thus, they won't expect extra tips unless the service was exceptional or the establishment in question is expensive. Tipping the tour guides or taxi drivers is not mandatory either but a round up will be appreciated.
Currency: Australian Dollar
TOP 3 Places to see in Australia:
1. Great Barrier Reef
2. Twelve Apostles
3. Sydney Harbour
Voltage: 230 V
Languages:
English
Chinese
Italian
Health:
Yellow fever vaccination certificate is required if the traveler belongs to countries with transmission risk.