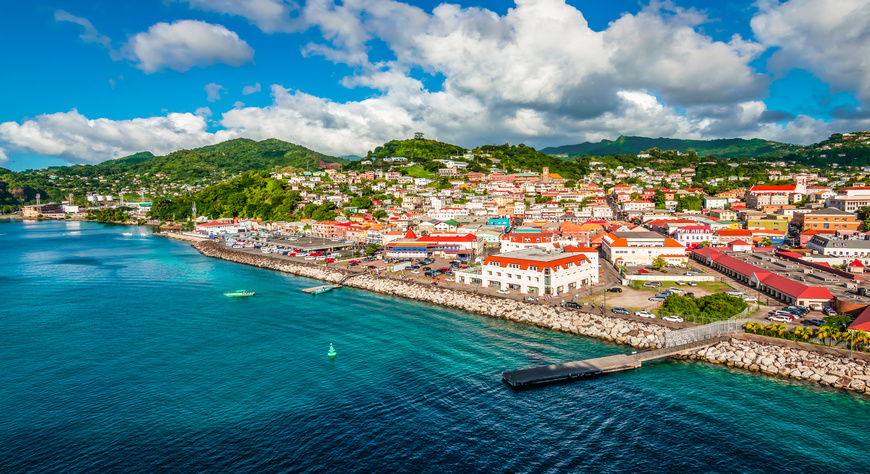 Enjoy 4G pocket wifi everywhere in Grenada, from 9,25 € per day. Connect up to 5 devices and avoid roaming fees. Easy delivery and return!
Wifivox it's a pocket-sized device that provides wireless Internet access wherever you go in Grenada. You can even share your connection with your family and friends since you can connect up to 5 devices simultaneously. In Grenada you will enjoy 1 GB per day at maximum speed for just 9,25 € per day. Once you reach the limit, speed will be reduced until the next day when you will be able to surf at maximum speed again. We also have available in Grenada a 2 Gb/day data plan for 12,25 € per day or a 3 Gb/day data plan for 13,25 € per day.
Avoid surprises with our flat fee of 9,25 € per day! You can order your Wifivox now for your grenadian trip in https://blog.travelwifi.com/grenada/
The Caribbean island of Grenada is located south of the Lesser Antilles, in the middle of the Caribbean Sea. Here you'll find dreamy beaches, impressive volcanoes and tropical landscapes, a breathtaking island.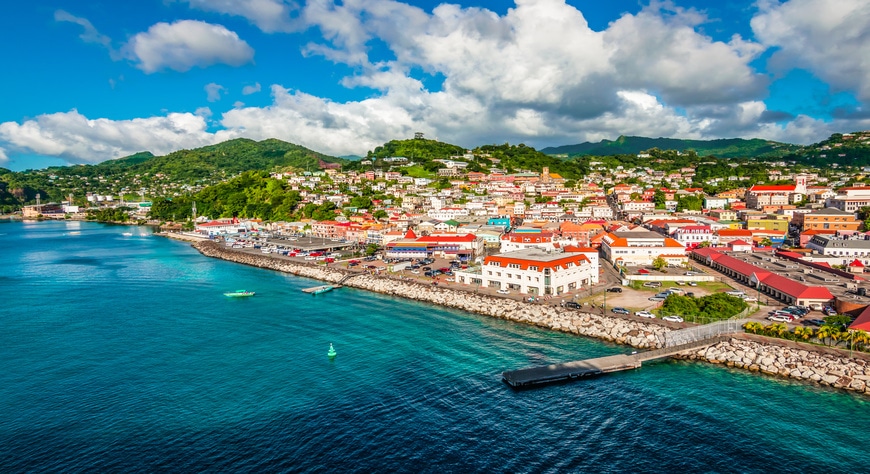 Do not forget to visit the picturesque city of Saint George, capital of Granada, of pure colonial style. The main visits of the city are Fort George, a fortification built by the French in the 18th century, Fort Frederick, from which you will enjoy the spectacular views offered by its viewpoint, and of course the Catholic Cathedral of Saint George, a religious enclave on top of a hill from which you can appreciate a beautiful panoramic view of the port, it's the most important temple on the island.
Less than half an hour from the port is the most famous beach on the island, Grand Anse Beach, fine white sands and cristal clear waters, paradise on earth.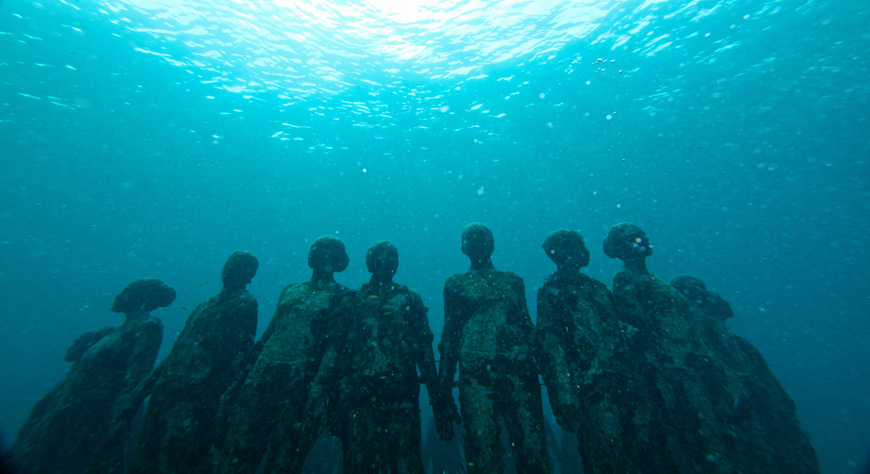 Snorkeling in the submerged statues park is a must if you visit Granada. El Underwater Sculpture Park is the first park with underwater sculptures in the world, the statues were deposited at the bottom with two purposes, to help the recovery of corals after Hurricane Ivan and to create art with a new point of view, under the sea.
Visit all these amazing places with Wifivox to stay connected at all times wherever you are!
Check out the following useful facts before visiting Grenada:
Average temperature and rainfall


Grenada tipping ettiquete
Tipping in Grenada is discretionary, however a service charge of 18% is typically added to your bill in hotels and restaurants. If no service charge is added, a 10% tip is generally expected.
Currency: Eastern Caribbean dollar
TOP 3 Places to see in Grenada:
1. Grand Anse Beach
2. Underwater Sculpture Park
3. Fort George
Voltage: 230V
Languages:
English
Grenadian English Creole
Grenadian French Creole
Health:
Some vaccines may be required: measles or routine vaccines.