Enjoy 4G pocket wifi everywhere in Azerbaijan, just for 7,99 € per day. Connect up to 5 devices and avoid roaming fees. Easy delivery and return!

Wifivox it's a pocket-sized device that provides wireless Internet access wherever you go in Azerbaijan. You can even share your connection with your family and friends since you can connect up to 5 devices simultaneously. In Azerbaijan you will enjoy 500 MB per day at maximum speed. Once you reach the limit, speed will be reduced until the next day when you will be able to surf at maximum speed again. We also have available in Azerbaijan a 1 Gb/day data plan for 11,99 € per day or a 2 Gb/day data plan for 18,99 € per day.

Avoid surprises with our flat fee of 7,99 € per day! You can order your Wifivox now for your trip to Azerbaijan in https://blog.travelwifi.com/azerbaijan/

Enjoy Azerbaijan to the fullest visiting its main attractions!

Let's start with the capital, Baku, a city of contrasts that once was one of the largest oil exporters in the world. Its historic center consists of an old walled city formed by a network of alleys, this area of ​​the city houses many emblematic places such as the Shirvanshahs Palace, which was the home of the most important dynasty of Azerbaijan in the Middle Ages, or the Tower of the Maiden.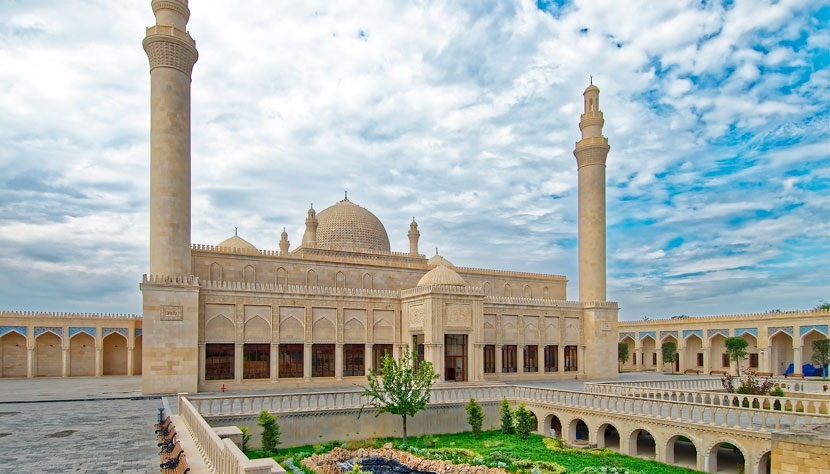 The petroglyphs in Qobustán are an essential visit, these engravings dating from the Stone Age are still preserved intact in the Qobustán Petroglyph Reserve.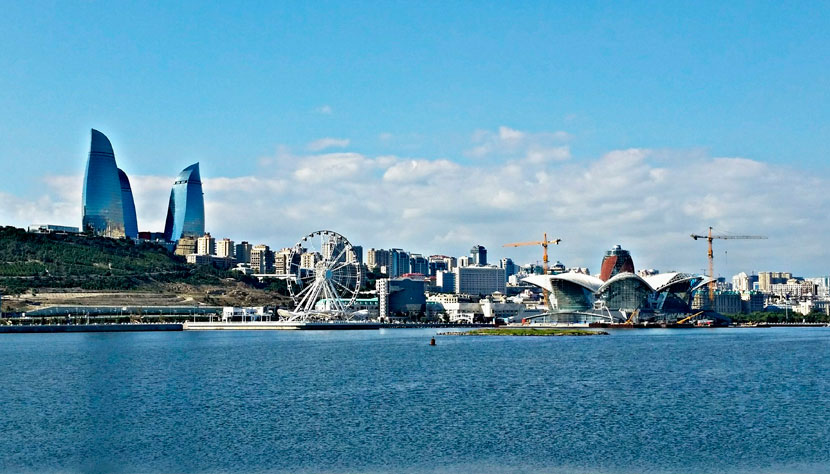 Sheki, a beautiful city located on the side of a mountain, is one of the most important locations on the Silk Road. One of the essential stops of this visit is the fortress and Shaki Khans Palace, a fortified complex from which you can enjoy spectacular views of the city, forests and mountains around.

Visit all these amazing places with Wifivox to stay connected at all times wherever you are!

Check out the following useful facts before visiting Azerbaijan:

Average temperature and rainfall: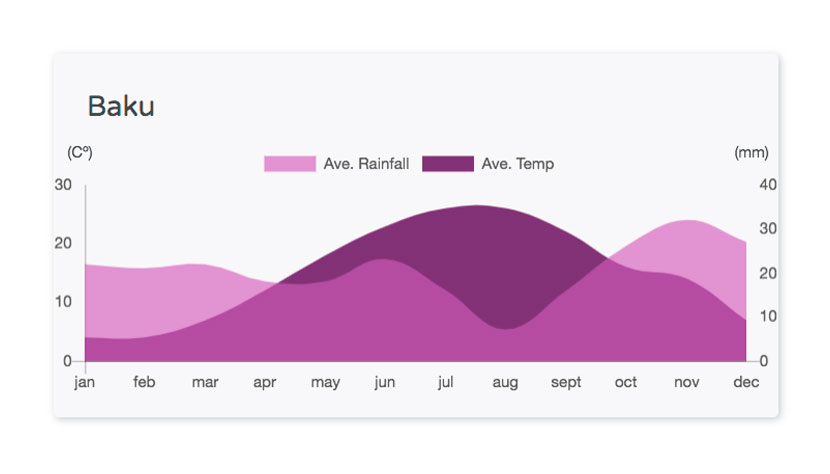 Tipping etiquette:
Commodities and services are expensive in Azerbaijan. Tipping is an relatively unusual practice. However if you find the service above average, a 10% tip is acceptable.

Currency: Manat

TOP 3 Places to see in Azerbaijan:
1. Baku
2. Maiden Tower
3. Palace of Shaki Khans

Voltage: 220 V

Languages:
Azerbaijani
Turkish
Russian
English

Health:
It is recommended to vaccinate against hepatitis A since you can get infected through contaminated food or water in Azerbaijan, regardless of where you are eating or staying