Enjoy 4G pocket wifi everywhere in Belarus, just for 6,99 € per day. Connect up to 5 devices and avoid roaming fees. Easy delivery and return!

Wifivox it's a pocket-sized device that provides wireless Internet access wherever you go in Belarus. You can even share your connection with your family and friends since you can connect up to 5 devices simultaneously. In Belarus you will enjoy 500 MB per day at maximum speed. Once you reach the limit, speed will be reduced until the next day when you will be able to surf at maximum speed again.

Avoid surprises with our flat fee of 6,99€ per day! You can order your Wifivox now for your trip to Belarus in https://blog.travelwifi.com/belarus/

Enjoy Belarus to the fullest visiting its main attractions!

Visit the capital of this beautiful country, the city of Minsk. Stroll through its historic center and discover its streets and buildings of soviet but at the same time modern style. Do not miss the Victory Square, the Holy Spirit Church or the Church of Tears.
Near Minsk, the picturesque city of Borisov is located, where an imposing cathedral rises. This is a must, you'll not regret the visit.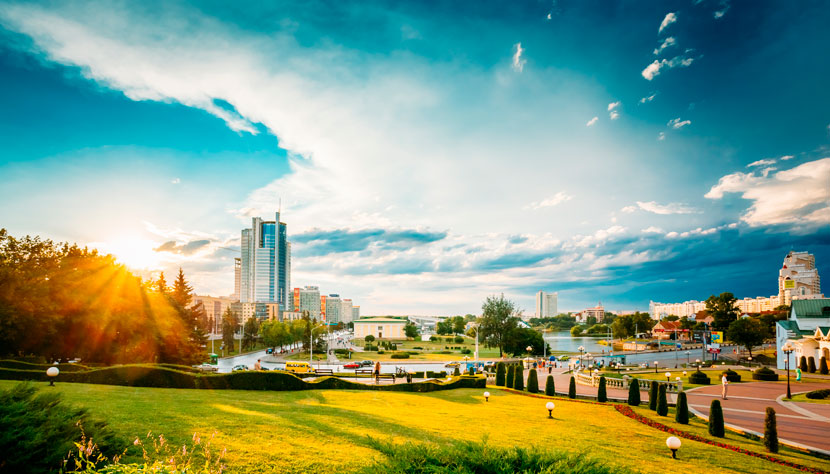 The city of Brest is also worth visiting, one of the busiest cities in the country. Do not miss the imposing Brest Fortress, which played a very important role in the defense of the country during the German-Soviet war.
Grodno is one of the most charming cities, located on the banks of the Niemen river. In this picturesque city you can visit the beautiful wooden San Boris cathedral, the New and Old castles and the Farny cathedral.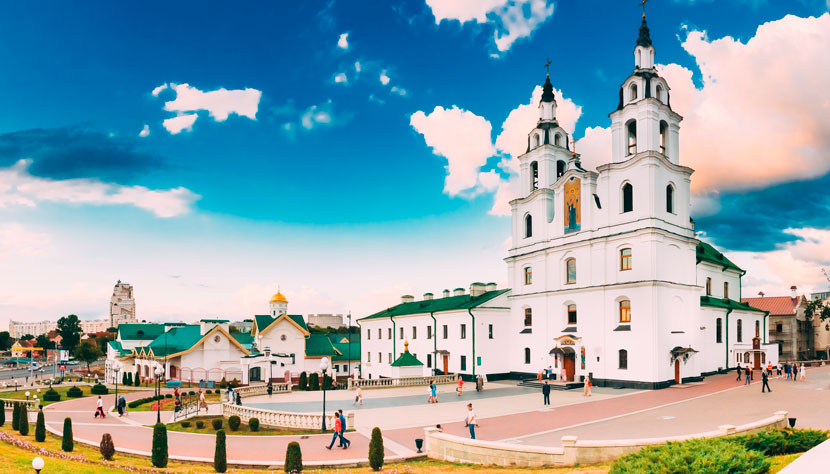 Do not miss Belavezhskaya Pushcha, this spectacular nature reserve houses hundreds of species of protected wildlife, especially the bison. If you like nature and outdoor activities you'll love this visit.

Visit all these amazing places with Wifivox to stay connected at all times wherever you are!

Check out the following useful facts before visiting Belarus:

Average temperature and rainfall: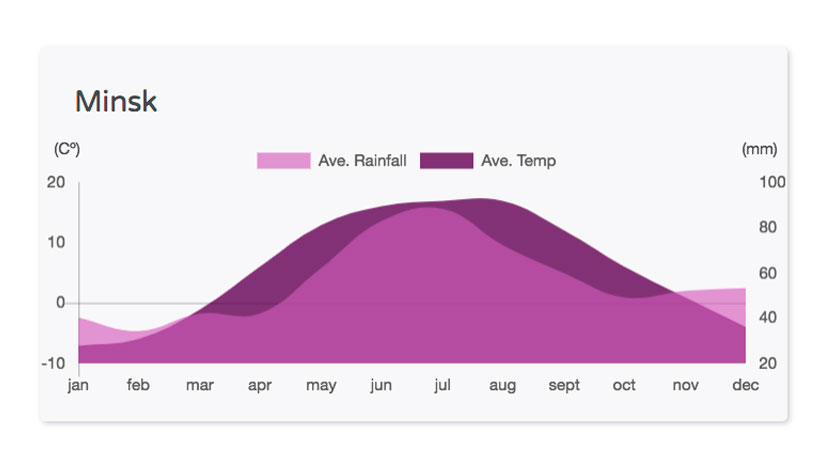 Tipping etiquette:
Tipping isn't very common in Belarus. The average tip in most service establishments and hotels is around 5% if not already included in the bill. Tipping the taxi drivers is not mandatory but a round up will be appreciated.

Currency: Belarusian ruble

TOP 3 Places to see in Belarus:
1. Brest Hero Fortress
2. Victory Square
3. Nesvizh Castle

Voltage: 220 V

Languages:
Belarusian
Russian
Polish

Health:
There is no especial vaccine required to travel to Belarus as long as you are up-to-date on routine vaccines.