Enjoy 4G pocket wifi everywhere in Bermuda, just for 6,99 € per day. Connect up to 5 devices and avoid roaming fees. Easy delivery and return!

Wifivox it's a pocket-sized device that provides wireless Internet access wherever you go in Bermuda. You can even share your connection with your family and friends since you can connect up to 5 devices simultaneously. In Bermuda you will enjoy 500 MB per day at maximum speed. Once you reach the limit, speed will be reduced until the next day when you will be able to surf at maximum speed again. We also have available in Bermuda a 1 Gb/day data plan for 9.99 € per day.

Avoid surprises with our flat fee of 6.99€ per day! You can order your Wifivox now for your trip to Bermuda in https://blog.travelwifi.com/bermuda/

Enjoy Bermuda to the fullest visiting its main attractions!

King's Square is the main meeting point in the historic city of St George, located right in the heart of the city. The square is surrounded by multiple colonial style buildings.
Explore the most interesting places in the old area starting with the Bermuda National Trust Museum, where you'll discover the role played by the Bermuda Islands in the American Civil War.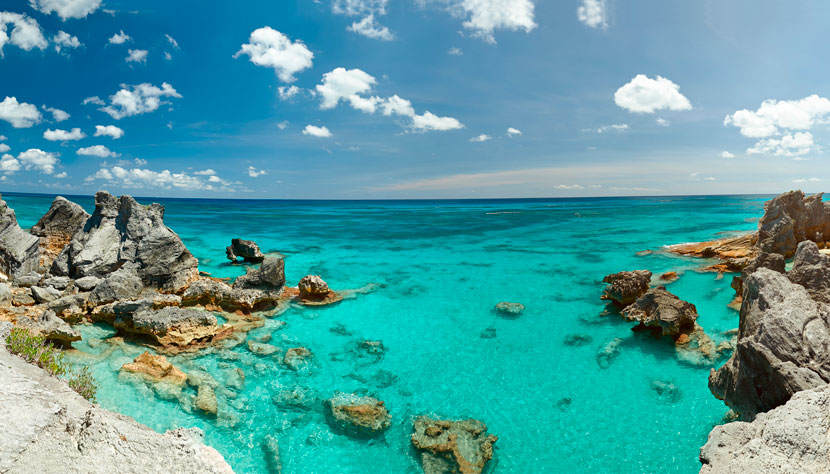 The Unfinished Church is one of the most visited places in San Jorge. Do not miss these picturesque ruins, with their dramatic arches and stone walls that contrast with the green of the surrounding tropical plants.
Walk through the gardens of Somers, take a relaxing walk and observe the beautiful collection of roses, hibiscus and palm trees that this beautiful garden houses.

Visit the life-size replica of the Deliverance, a legendary seventeenth-century ship. It is possible to explore the boat on the outside and inside, walk on the deck and discover its cellars and cabins.
Do not miss St Catherine's Fort, the most impressive fortress on the island, although it has been rebuilt several times. Located between St Catherine's beach and the Achilles Bay, it rises dominating the beaches and offering incredible views of the ocean.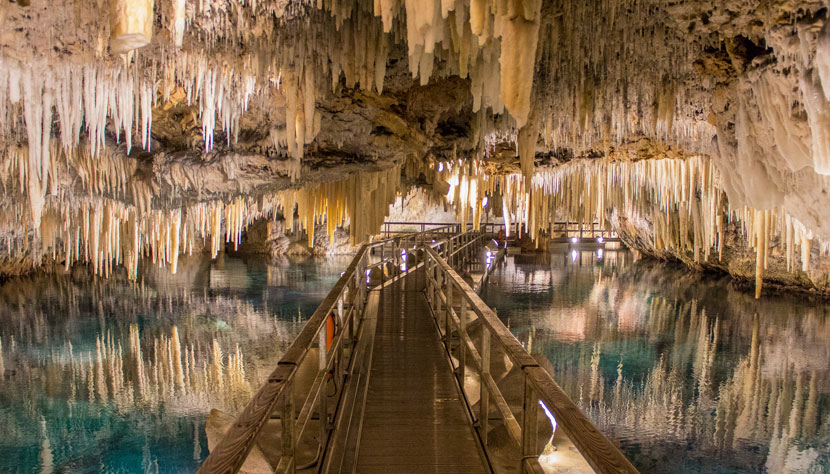 Visit the impressive Crystal and Fantasy Caves, these are beautiful caves that house the largest limestone concentration in the world.
On any trip to Bermuda it is essential to visit its paradisiacal pink sand beaches. Tobacco Bay, Horseshoe Bay or St. Catherine beach are some of the most popular and frequented beaches in Bermuda.

Visit all these amazing places with Wifivox to stay connected at all times wherever you are!

Check out the following useful facts before visiting Bermuda:

Average temperature and rainfall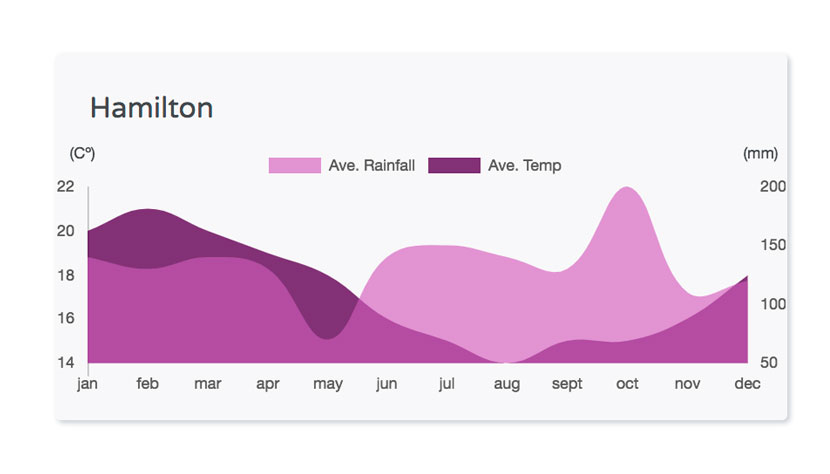 Bermuda Tipping etiquette

Tipping in Bermuda is quite common. The average tip in most restaurants and hotels is around 10-15% if not already included in the bill. Most taxi drivers will expect a 10-15% tip or round up.

Currency: Bermudian dollar

TOP 3 Places to see in Bermuda:

1. Horseshoe Bay Beach
2. St. Peter's Church
3. Gibb's Hill Lighthouse

Voltage: 120 V

Languages:
English
Portuguese
French

Health:
There is no especial vaccine required to travel to Bermuda as long as you are up-to-date on routine vaccines.