Enjoy 4G pocket wifi everywhere in Bolivia, just for 7,95 € per day. Connect up to 5 devices and avoid roaming fees. Easy delivery and return!

Wifivox it's a pocket-sized device that provides wireless Internet access wherever you go in Bolivia. You can even share your connection with your family and friends since you can connect up to 5 devices simultaneously. In Bolivia you will enjoy 1 GB per day at maximum speed for just 7.95 € per day. Once you reach the limit, speed will be reduced until the next day when you will be able to surf at maximum speed again. We also have available in Bolivia a 2 Gb/day data plan for 10.95 € per day or a 3 Gb/day data plan for 11.95 € per day.

Avoid surprises with our flat fee of 7,95 € per day! You can order your Wifivox now for your trip to Bolivia in https://blog.travelwifi.com/bolivia/

Enjoy Bolivia to the fullest visiting its main attractions!

Sucre is the capital of the country and probably the most beautiful city in Bolivia. Its historical center is perfectly preserved and is a great example of the architecture of colonial times. Don't miss Cal Orcko, very close to Sucre. One of the greatest paleontological discoveries is here, a vertical wall in which are printed a huge number of dinosaur footprints of the Cretaceous period.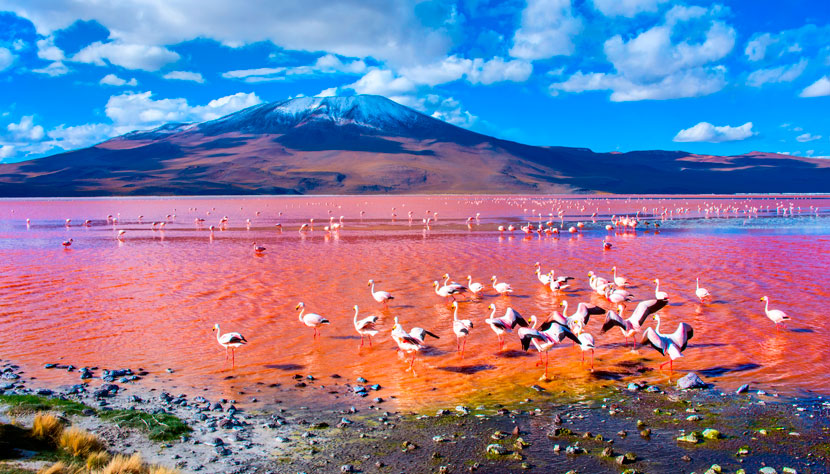 Discover La Paz, a city located at a dizzying height, walk around its historic center through its network of colonial styled streets that reflect the Spanish architecture of earlier times. The Metropolitan Cathedral is located in the centric Plaza Murillo, although the main meeting point is Plaza de San Francisco where the Basilica of the same name is located, this it's the most beautiful religious temple in the city. Visit the famous Witches Market, the stalls sell all kinds of souvenirs, amulets and many other typical items.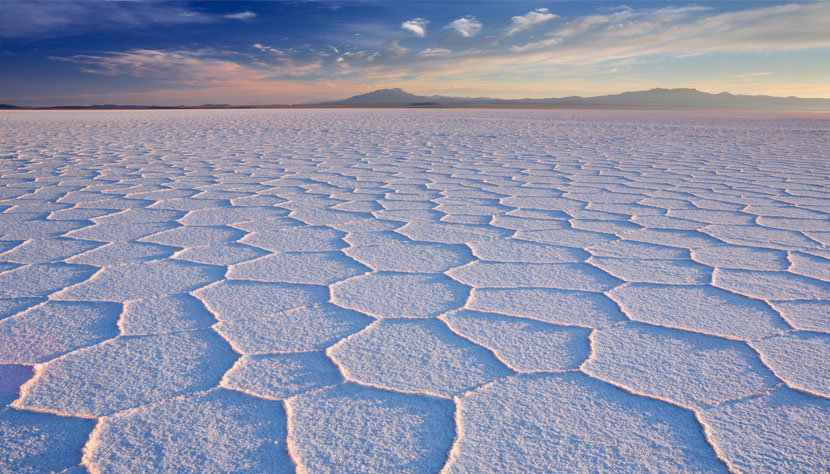 The Eduardo Avaroa Andean Fauna National Reserve contains wonderful natural treasures, in it we find colorful lakes and lagoons, high mountains, snowy volcanoes… The spectacular Uyuni's Salar is located in this reserve, this is one of the most extraordinary landscapes in the whole world.

Discover Potosí and the richness and history of its mines, a highly recommended visit.
The famous Lake Titicaca is a must, the highest navigable lake in the world located between Bolivia and Peru.

Visit all these amazing places with Wifivox to stay connected at all times wherever you are!

Check out the following useful facts before visiting Bolivia:

Average temperature and rainfall: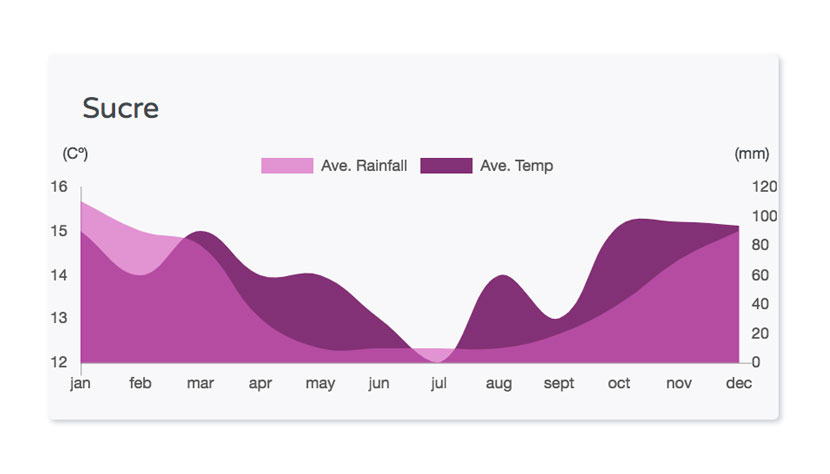 Tipping etiquette:
Tipping in Bolivia is quite common. The average tip in most service establishments is around 5-10% if not already included in the bill. Most tour guides will expect a 10% tip or round up. Tipping taxi drivers is expected mostly if they're hired for a full day, in which case a 10% or round up will be appreciated.

Currency: Bolivian boliviano

TOP 3 Places to see in Bolivia:
1. Salar de Uyuni
2. Yungas Road
3. Museo del Tesoro

Voltage: 115 V

Languages:
Spanish
Indigenous languages

Health:
Zika outbreaks have been reported. It may cause birth defects so pregnant women should avoid visiting the country.