Enjoy 4G pocket wifi everywhere in Bosnia, just for 6.95 € per day. Connect up to 5 devices and avoid roaming fees. Easy delivery and return!

Wifivox it's a pocket-sized device that provides wireless Internet access wherever you go in Bosnia. You can even share your connection with your family and friends since you can connect up to 5 devices simultaneously. In Bosnia and Herzegovina you will enjoy 1 GB per day at maximum speed for just 6,95 € per day. Once you reach the limit, speed will be reduced until the next day when you will be able to surf at maximum speed again. We also have available in Bosnia and Herzegovina a 5 Gb/day data plan for 7.95 € per day or a 10 Gb/day data plan for 10.95 € per day.

Avoid surprises with our flat fee of 6.95 € per day! You can order your Wifivox now for your Bosnian trip in https://blog.travelwifi.com/bosnia-and-herzegovina/

Enjoy Bosnia to the fullest visiting its main attractions!

Bosnia, a destination with a lot to discover.

Mostar is one of the usual stops on organized tours by the Balkans. Mostar's urban center is, without a doubt, one of the most charming places. Its origin dates back to the Ottoman Empire but was recently restored after the Yugoslav Wars.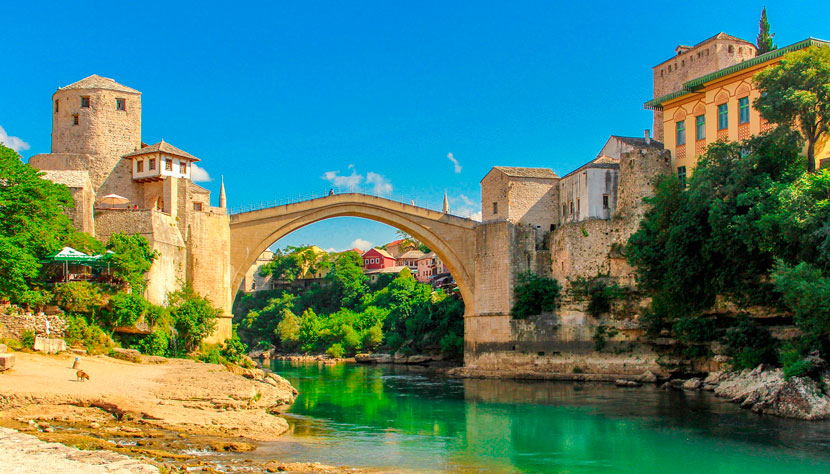 Whatever religion you believe in, Medjugorje is one of the essential places to visit in Bosnia. Taking a walk to discover this town and observing the natural environment around is an great experience.

Very close to Medugorje, we find the Kravice waterfall, a spectacular place that offers a unique view, much worth a visit.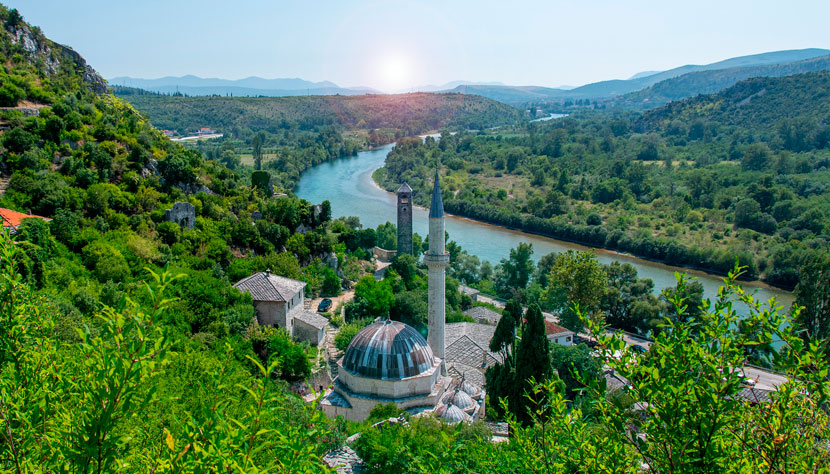 Do not hesitate to visit the beautiful town of Pocitelj, it has a majestic mosque and an imposing fortress, its cobbled streets and the beautiful natural landscape make it a magical place.

Visit all these amazing places with Wifivox to stay connected at all times wherever you are!

Check out the following useful facts before visiting Bosnia:

Average temperature and rainfall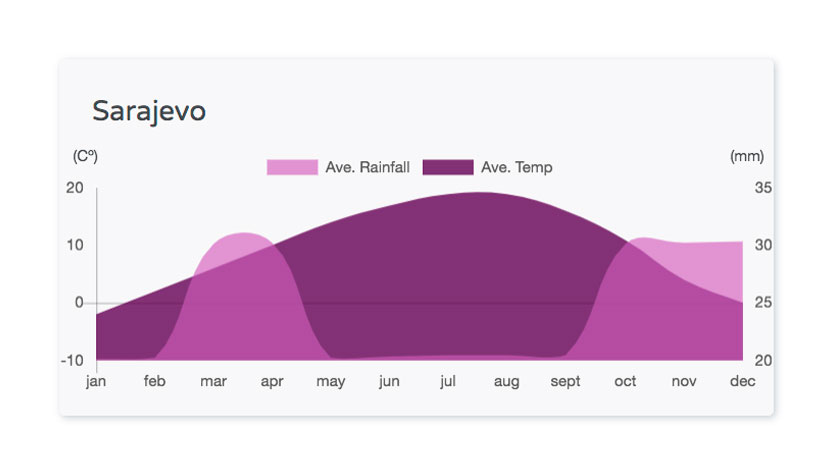 Bosnia Tipping etiquette

Tipping in Bosnia is somewhat arbitrary and mostly expected if the service was exceptional. The service charge in most establishments and hotels can range between 5-15% depending on the customer satisfaction. Tipping the tour guides and taxi drivers is not mandatory but a round up will be appreciated.

Currency: Convertible mark

TOP 3 Places to see in Bosnia:

1. Mostar Bridge
2. Blagaj tekija
3. Mostar Old Town

Voltage: 220 V

Languages:
Bosnian
Croatian
Serbian

Health:
There's no special vaccine required to travel to Croatia as long as you're up-to-date on routine vaccines.