Enjoy 4G pocket wifi everywhere in Brazil, just for 7,95 € per day. Connect up to 5 devices and avoid roaming fees. Easy delivery and return!

Wifivox it's a pocket-sized device that provides wireless Internet access wherever you go in Brazil. You can even share your connection with your family and friends since you can connect up to 5 devices simultaneously. In Brazil you will enjoy 1 GB per day at maximum speed for just 7.95 € per day. Once you reach the limit, speed will be reduced until the next day when you will be able to surf at maximum speed again. We also have available in Brazil a 2 Gb/day data plan for 10.95 € per day or a 3 Gb/day data plan for 11.95 € per day.

Avoid surprises with our flat fee of 7,95 € per day! You can order your Wifivox now for your Brazilian trip in https://blog.travelwifi.com/brazil/

Enjoy Brazil to the fullest visiting its main attractions!

In Brazil we can find some of the most exceptional places in the world. Full of natural beauty, history and culture.
Immerse yourself in the huge Amazon rainforest, Belem or Manaus are good places from where to take a tour in the jungle. If you go between the months of May and June you will avoid the wet season and the extreme heat.
Visit the city of Ouro Preto, this ancient gold mining city will show you how life was some centuries ago. Narrow streets, perfect for exploring by foot. You will find a lot of beautiful churches worthy of admiration, although the jewel is the Igreja de Nossa Senhora do Pilar.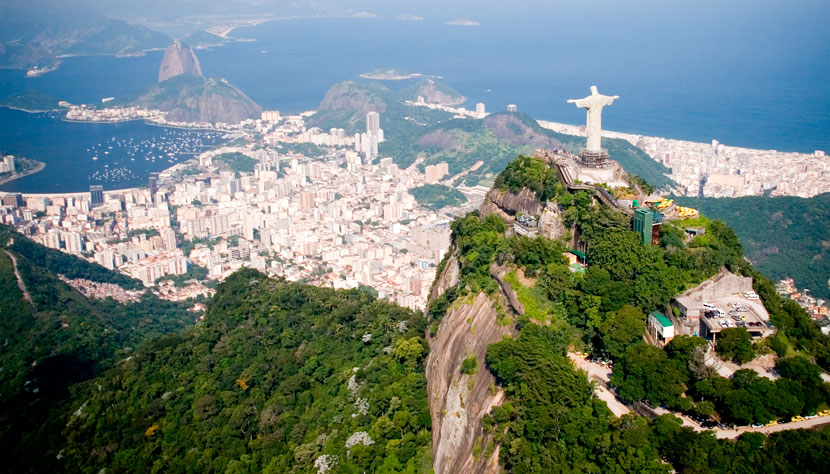 Petropolis is the place where Cariocas go to avoid the town. The old summer palace of Peter II is today the Imperial Museum, where you can discover more about the royal family.
Brazil has many paradisiacal beaches, but none as well known as the Copacabana beach in Rio de Janeiro.
La Gruta do Lago Azul (the Cave of the Blue Lake) will leave you speechless with its crystal clear waters and its formations of stalactites.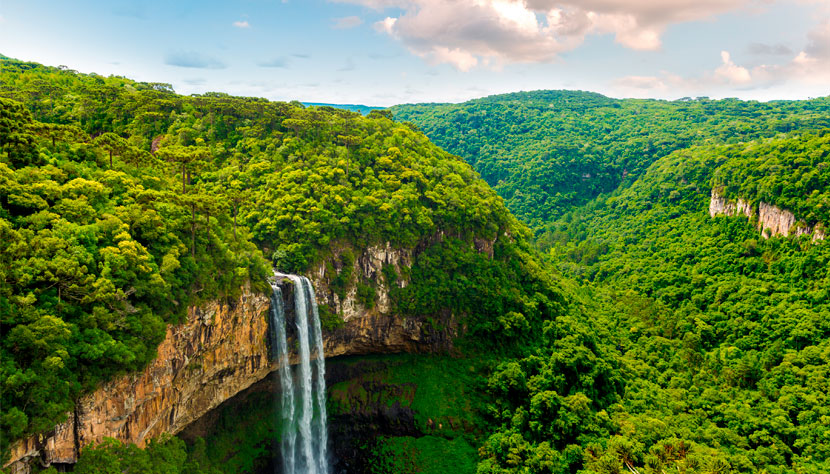 The Brazilian Carnival is one of the biggest and most impressive festivities in the world, if you travel to Brazil in Carnival season you will be able to feel in the depth the Brazilian history and have the time of your life, without being totally surrounded by tourists.
The Iguazu Falls, where the beauty and power of nature are displayed in its maximum splendor. It is one of the highest waterfalls in the world. The views from the side of Brazil will not leave you indifferent.

Visit all these amazing places with Wifivox to stay connected at all times wherever you are!

Check out the following useful facts before visiting Brazil:

Average temperature and rainfall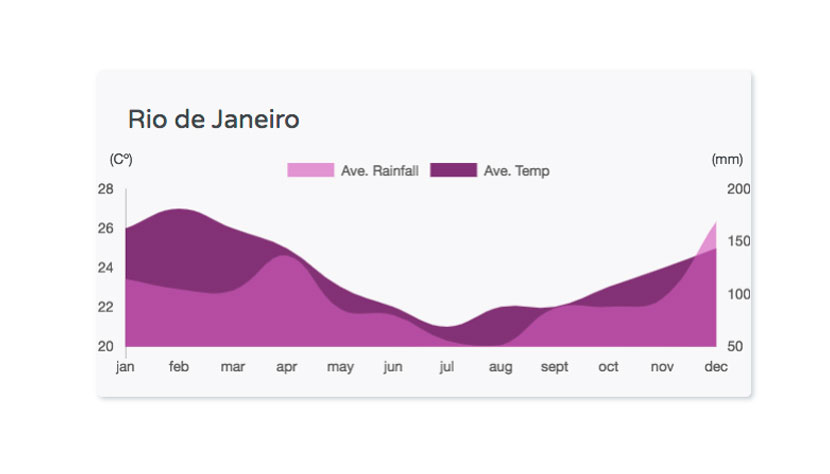 Brazilian Tipping etiquette:
Tipping in Brazil is quite common. The average tip in most service establishments is around 10% if not already included in the bill, and up to 15% in high end restaurants. One may give an additional tip if the service was exceptional. Though tipping tour guides and taxi drivers is not mandatory, a 5-10% tip is appreciated.

Currency: Brazilian real

TOP 3 Places to see in Brazil:

1. Pan de Azúcar
2. Trancoso
3. Iguazu Falls

Voltage: 127 V

Languages:
Portuguese
German, Spanish
English

Health:
Zika outbreaks have been reported. It may cause birth defects so pregnant women should avoid visiting the country.