Enjoy 4G pocket wifi everywhere in British Virgin Islands, just for 7,95 € per day. Connect up to 5 devices and avoid roaming fees. Easy delivery and return!

Wifivox it's a pocket-sized device that provides wireless Internet access wherever you go in British Virgin Islands. You can even share your connection with your family and friends since you can connect up to 5 devices simultaneously. In British Virgin Islands you will enjoy 1 GB per day at maximum speed for just 7.95 € per day. Once you reach the limit, speed will be reduced until the next day when you will be able to surf at maximum speed again. We also have available in British Virgin Islands a 2 Gb/day data plan for 10.95 € per day or a 3 Gb/day data plan for 11.95 € per day.

Avoid surprises with our flat fee of 7,95 € per day! You can order your Wifivox now for your trip to British Virgin Islands in https://blog.travelwifi.com/britishvirginislands/

Enjoy British Virgin Islands to the fullest visiting its main attractions!

The British Virgin Islands archipelago is a paradise on earth. The main islands to visit are Tortola, Virgin Gorda, Peter Island, Anegada and Jost Van Dyke.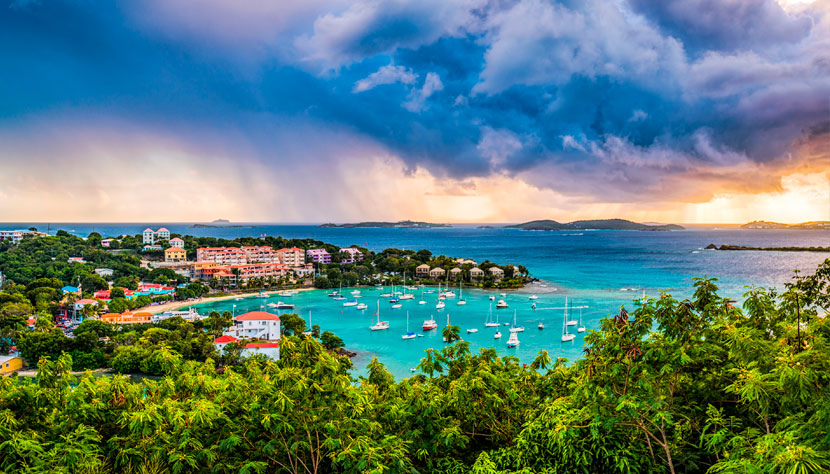 In this paradisiacal country what predominates are the fantastic fine white sand beaches and its turquoise waters, lush forests of intense green, colorful sea beds, tropical fish, spectacular rock formations… a natural paradise.
The beautiful island of Anegada is the perfect place for sea and sports lovers, here you can practice all kinds of water activities.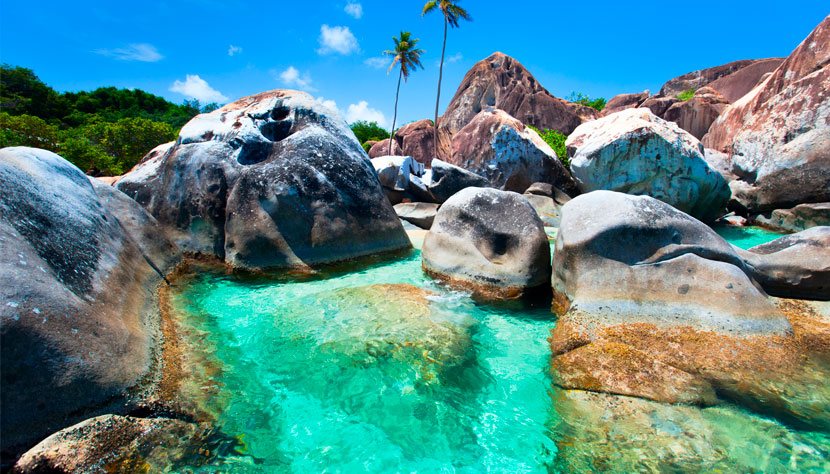 There is a great variety of national parks, Cam Bay is a marine park located in Great Camanoe, here you can observe and learn about the spectacular underwater fauna and flora of the island.

Visit The Baths, where you'll find spectacular rock formations, discover the numerous caves and enjoy the natural pools of the area.

Visit all these amazing places with Wifivox to stay connected at all times wherever you are!

Check out the following useful facts before visiting British Virgin Islands:

Average temperature and rainfall: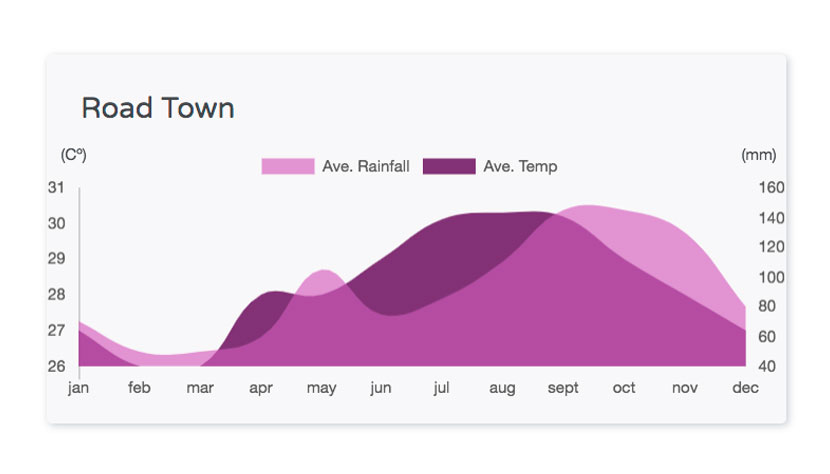 Tipping etiquette:
When travelinkg to the British Virgin Islands tipping is customary, usually a between a 5 and 15%. If the 10% service is already added on the bill it's customary to add an additional 5%. Taxis usually do not accept tips but round up is much appreciated.

Currency: American Dollar

TOP 3 Places to see in British Virgin Islands:
1. The Baths
2. Cane Garden Bay
3. Anegada Island

Voltage: 110 V

Languages:
English

Health:
If you are visiting British Virgin Islands you may need to vaccinate from: Hepatitis A, Typhoid, Hepatitis B or Rabies.