Enjoy 4G pocket wifi everywhere in Costa Rica, just for 7,95 € per day. Connect up to 5 devices and avoid roaming fees. Easy delivery and return!

Wifivox it's a pocket-sized device that provides wireless Internet access wherever you go in Costa Rica. You can even share your connection with your family and friends since you can connect up to 5 devices simultaneously. In Costa Rica you will enjoy 1 GB per day at maximum speed for just 7.95 € per day. Once you reach the limit, speed will be reduced until the next day when you will be able to surf at maximum speed again. We also have available in Costa Rica a 2 Gb/day data plan for 10.95 € per day or a 3 Gb/day data plan for 11.95 € per day.

Avoid surprises with our flat fee of 7,95 € per day! You can order your Wifivox now for your Costa Rican trip in https://blog.travelwifi.com/costa-rica/

Enjoy Costa Rica to the fullest visiting its main attractions!

Nature is the greatest attraction of the country, in addition to the friendliness of its people.
A huge river separates the jungle from the beach, and this is where we find Tortuguero, a small town on the Caribbean coast that can only be accessed by air or by boat through the river. The name is due to the fact that between the months of July and September, thousands of turtles of different species arrive from Nicaragua to lay their eggs on the beaches of Tortuguero. Do not miss the Tortuguero National Park where you can observe all types of wild animals.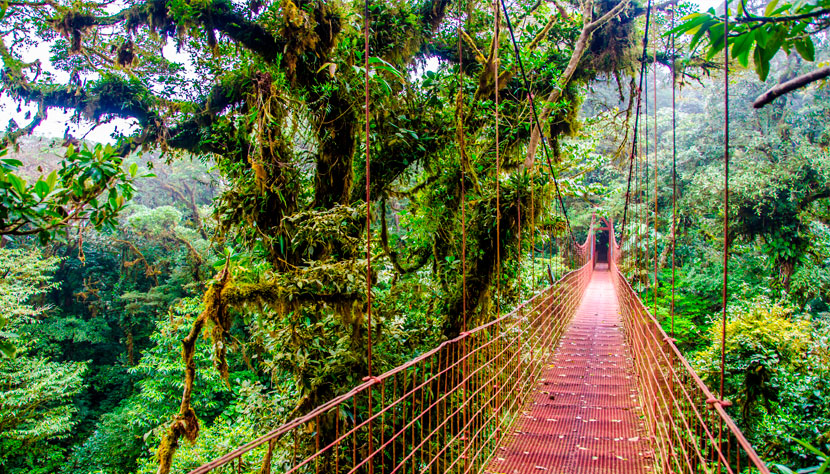 Puerto Viejo de Talamanca is one of the best places to relax, many warm water beaches and fine sand, surrounded by pure vegetation.
Monteverde it's a mountainous interior area, where everyday rainy and there's a gray sky. It's famous cloud forest, where you can make hiking trails, sighting animals in their natural habitat and do some mountain activities.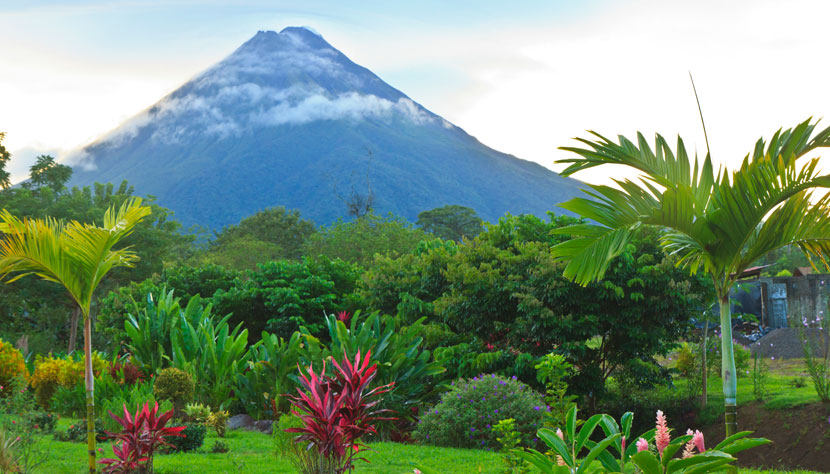 Guanacaste, one of the best places to dive. There is a fascinating wildlife, tropical forests and virgin coves. Visit the Llanos de Cortés waterfalls, immerse yourself in the active atmosphere of Tamarindo or relax in Playa del Coco.

Visit all these amazing places with Wifivox to stay connected at all times wherever you are!

Check out the following useful facts before visiting Costa Rica:

Average temperature and rainfall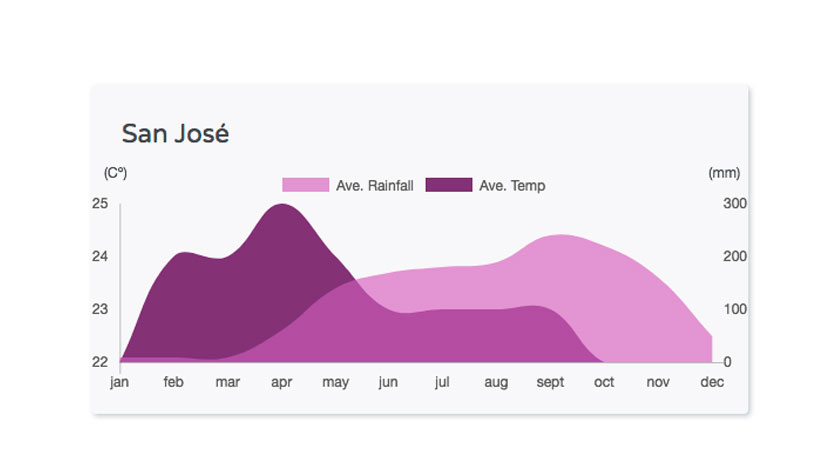 Costa Rican Tipping etiquette:
Tipping in Costa Rica is quite common. The average tip in most service establishments is around 10-15% if not already included in the bill. Most tour guides will expect a 5-10% tip or a round up and though tipping taxi drivers is not mandatory, a round up will be appreciated.

Currency: Costa Rican colón

TOP 3 Places to see in Costa Rica:

1. Arenal Volcano National Park
2. Tamarindo
3. Papagayo Peninsula

Voltage: 120 V

Languages:
Spanish
Indigenous languages

Health:
Zika outbreaks have been reported. It may cause birth defects so pregnant women should avoid visiting the country.