Unlimited 4G pocket wifi everywhere in Czech Republic, just for 6,95 € per day. Connect up to 5 devices and avoid roaming fees. Easy delivery and return!

Wifivox it's a pocket sized device that provides wireless Internet access wherever you go in Czech Republic. You can even share your connection with your family and friends since you can connect up to 5 devices simultaneously. In Czech Republic you will enjoy 1 GB per day at maximum speed for just 6,95 € per day. Once you reach the limit, speed will be reduced until the next day when you will be able to surf at maximum speed again. We also have available in Czech Republic a 5 Gb/day data plan for 7.95 € per day or a 10 Gb/day data plan for 10.95 € per day.

Avoid surprises with our flat fee of 6.95€ per day! You can order your Wifivox now for your trip to Czech Republic in https://blog.travelwifi.com/czech-republic/

Enjoy Czech Republic to the fullest visiting its main attractions!

Prague, the city of the hundred towers is one of the most beautiful in the world. You'll find an imposing castle, the famous Town Hall's Astronomical Clock, narrow streets in the Jewish quarter, Charles Bridge or the Vltava river are just some of the places that you will love in this fairy tale city.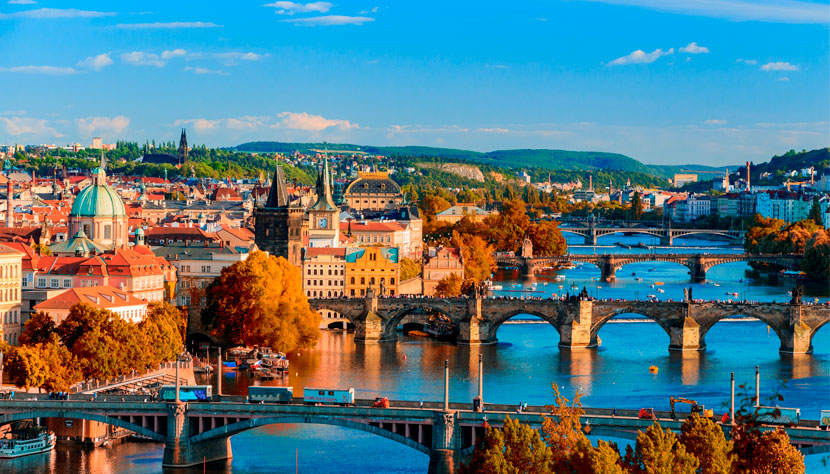 Visit Český Krumlov, stroll through its picturesque streets while contemplating the colorful facades of the bourgeois houses and traditional shops, before going up the Palace Tower, from where you can enjoy one of the best views of the Czech Republic.
The gothic cathedral of St. Paul and St. Peter on top of the Petrov hill is the main place of interest in Brno, the fortress of Špilberk, a former prison converted into a museum is also an interesting place to visit. And do not miss the planetarium!
Karlovy Vary is popular for its medicinal sources, one of the best plans here is to book a room in one of its many thermal houses.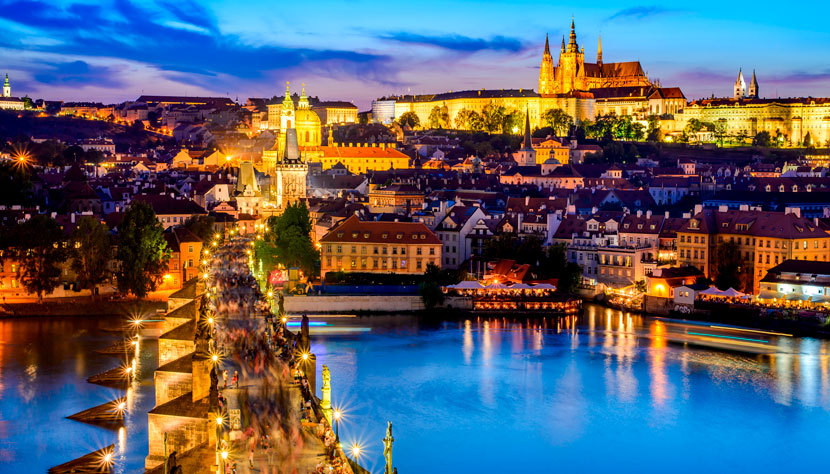 In the region of Pilsen you'll find numerous typical taverns where you can taste the famous beer made here, there are thematic routes where you can discover the best places to taste it or get to know its production process.
If there is another place worth visiting is Olomouc. Its Baroque fountains dedicated to various gods reflect the mythological spirit of this area of ​​Moravia.

Visit all these amazing places with Wifivox to stay connected at all times wherever you are!

Check out the following useful facts before visiting Czech Republic:

Average temperature and rainfall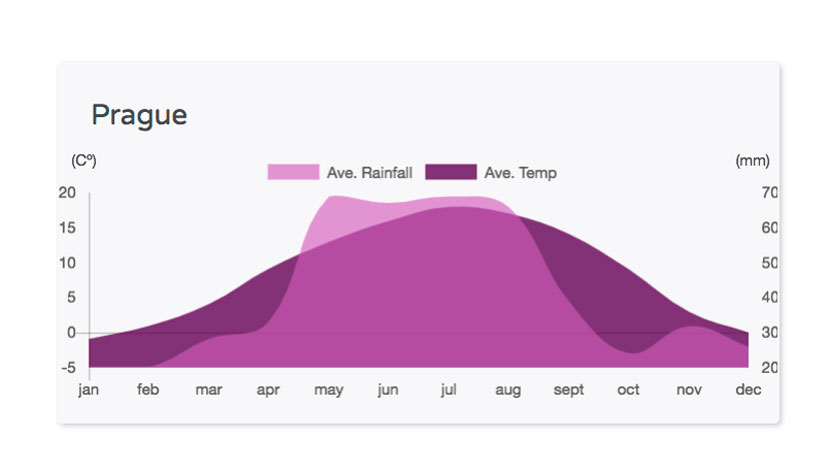 Czech Tipping etiquette

Tipping in Czech Republic is becoming more common as tourism increases. The average tip in most service establishments is around 5-10% if not already included in the bill. Most tour guides and taxi drivers will also expect a 5-10% tip or a round up.

Currency: Koruna

TOP 3 Places to see in Czech Republic:

1. Prague Old Town
2. Charles Bridge
3. St. Vitus Cathedral

Voltage: 230 V

Languages:
Czech
Slovak
English
Russian

Health:
There is no especial vaccine required to travel to Czech Republic as long as you are up-to-date on routine vaccines.