Unlimited 4G pocket wifi everywhere in Denmark, just for 6,95 € per day. Connect up to 5 devices and avoid roaming fees. Easy delivery and return!

Wifivox it's a pocket sized device that provides wireless Internet access wherever you go in Denmark. You can even share your connection with your family and friends since you can connect up to 5 devices simultaneously. In Denmark you will enjoy 1 GB per day at maximum speed for just 6,95 € per day. Once you reach the limit, speed will be reduced until the next day when you will be able to surf at maximum speed again. We also have available in Denmark a 5 Gb/day data plan for 7.95 € per day or a 10 Gb/day data plan for 10.95 € per day.

Avoid surprises with our flat fee of 6.95€ per day! You can order your Wifivox now for your trip to Denmark in https://blog.travelwifi.com/denmark/

Enjoy Denmark to the fullest visiting its main attractions!

Copenhagen, the happiest city in the world. Walking through its narrow and cobbled streets you'll discover small colorful houses facing the water, illuminated cafes, bicycles everywhere, green spaces and parks. Enjoy a play, an opera or a concert at the Royal Theatre, visit the National Museum, the National Museum of Art or David's collection.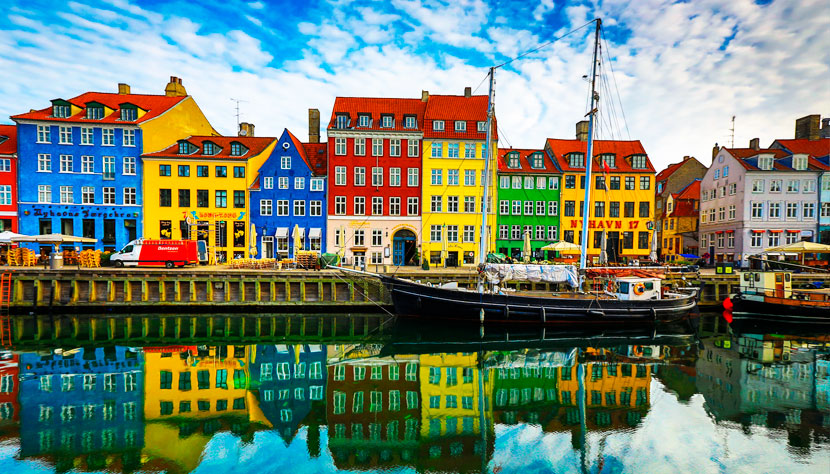 Legoland should be included in your "visiting list" of Denmark. Do not be fooled into thinking that Legoland is just for kids, it's an amazing theme park that will delight anyone no matter what age.
Aarhus, a student city, also the second most populous. Founded by the Vikings, Aarhus is one of the oldest and most historically rich cities in Denmark.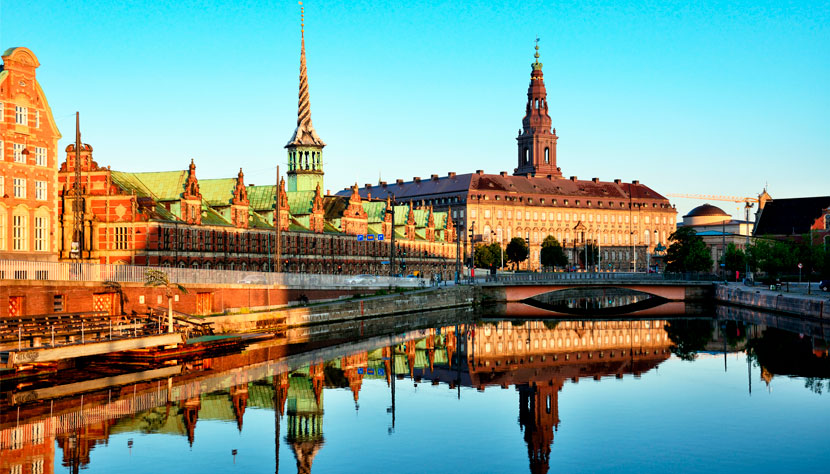 Bornholm is a natural treasure, where you'll find sharp cliffs, endless beaches, dense forests and radiant sun.
Skagen, whose scenic beauty was the attraction of a large group of Danish painters to found an art school, visit the Skagen Museum where the art works are kept.

Visit all these amazing places with Wifivox to stay connected at all times wherever you are!

Check out the following useful facts before visiting Denmark:

Average temperature and rainfall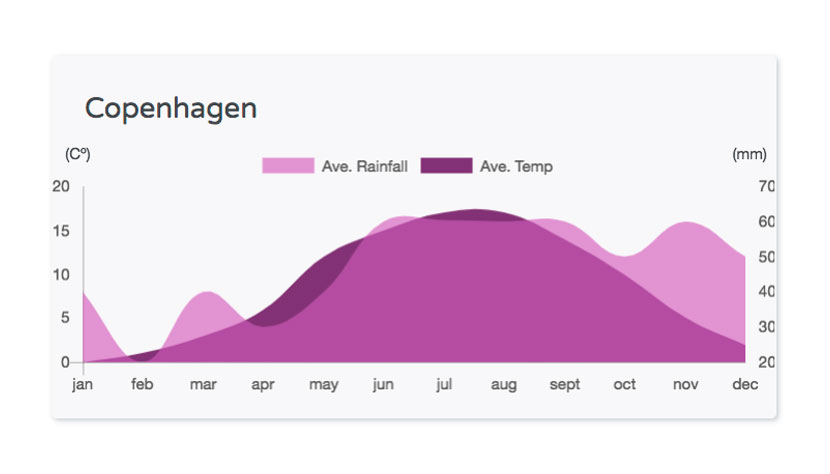 Denmark Tipping etiquette

Tipping in Denmark isn't very common. A 10% service charge is generally included in the bill of most establishments and additional tips aren't mandatory unless the service was exceptional. Tipping tour guides and taxi drivers is not mandatory either, but a round up will be appreciated.

Currency: Danish krone

TOP 3 Places to see in Denmark:

1. Tivoli Gardens
2. Christianborg Palace
3. Oresund Bridge

Voltage: 230 V

Languages:
Danish
German
English

Health:
There's no special vaccine required to travel to Denmark as long as you're up-to-date on routine vaccines.