Enjoy 4G pocket wifi everywhere in Ecuador, just for 7,95 € per day. Connect up to 5 devices and avoid roaming fees. Easy delivery and return!

Wifivox it's a pocket-sized device that provides wireless Internet access wherever you go in Ecuador. You can even share your connection with your family and friends since you can connect up to 5 devices simultaneously. In Ecuador you will enjoy 1 GB per day at maximum speed for just 7.95 € per day. Once you reach the limit, speed will be reduced until the next day when you will be able to surf at maximum speed again. We also have available in Ecuador a 2 Gb/day data plan for 10.95 € per day or a 3 Gb/day data plan for 11.95 € per day.

Avoid surprises with our flat fee of 7,95 € per day! You can order your Wifivox now for your trip to Ecuador in https://blog.travelwifi.com/ecuador/

Enjoy Ecuador to the fullest visiting its main attractions!

Do not miss the capital of the country, Quito, surrounded by virgin nature. Stroll through its historical center and discover the beautiful colonial style buildings that contrast with the most modern architecture. Walk along the famous La Ronda street where the old entrance-door to the city rises. Enjoy the spectacular views of the city from El Panecillo mount, where the imposing statue of the Virgin of Quito stands.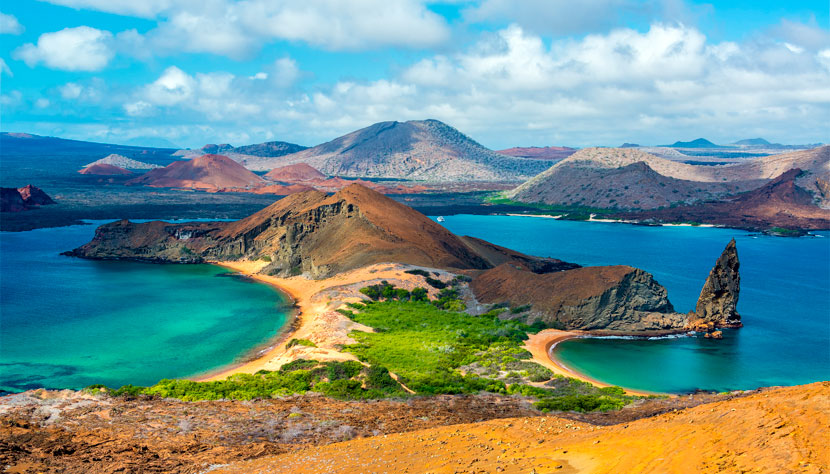 Visit The Middle City of the World and its huge stone monument that determines the equator of the Earth. Discover its surroundings where you'll find many souvenir shops, craft shops, restaurants and museums.
The Quilotoa volcano is a true natural treasure and a must see, as you look out to its crater you'll be surprised by the spectacular blue lagoon that's inside it, many consider it one of the most beautiful places in the world.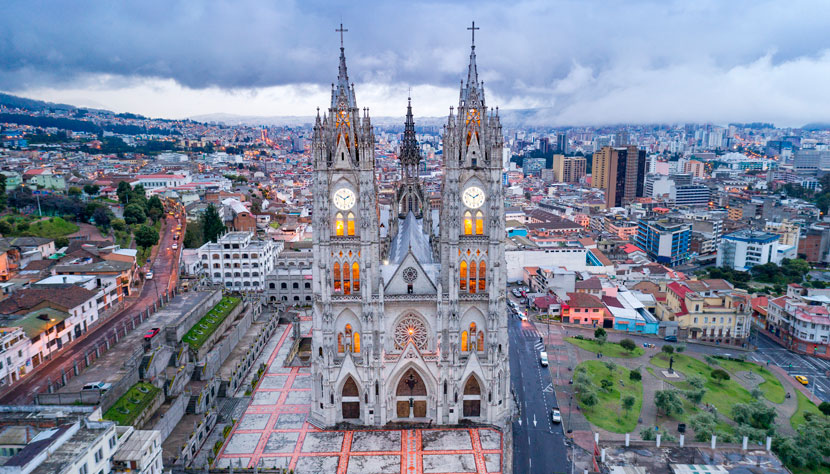 Visit the city of Guayaquil, do not go without a stroll through its popular neighborhood of Las Peñas where you'll find multiple picturesque multicolored houses and cobbled streets, walk along the main Avenida 9 de Octubre and visit the modern Malecón 2000.
If you want to feel the true Ecuadorian jungle, the access to any of the indigenous communities that live next to the Pastaza River is easy. You'll have the chance to live with them and learn their way of life, culture and traditions, an unforgettable experience.

The archipelago that makes up the Galapagos Islands will make you fall in love, the charm of its minimal human presence and its varied biodiversity of wild fauna and flora make this place a paradise that everyone wants to visit.

Visit all these amazing places with Wifivox to stay connected at all times wherever you are!

Check out the following useful facts before visiting Ecuador:

Average temperature and rainfall: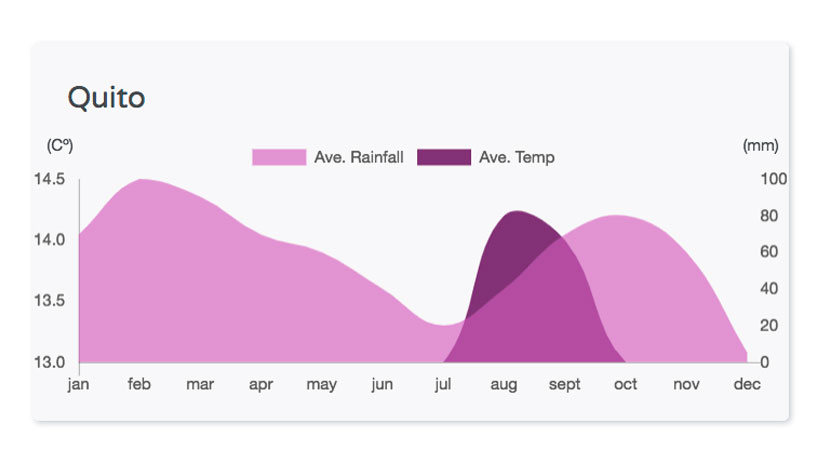 Tipping etiquette:
Tipping in Ecuador is quite common, customary even. The average tip in most service establishments and hotels is around 5-10% if not already included in the bill. Most tourist guides and taxi drivers will also expect a 5-10% tip or round up.

Currency: Dollar

TOP 3 Places to see in Ecuador:
1. Cotopaxi Vulcan
2. Ciudad Mitad del Mundo
3. Baltra Island

Voltage: 120 V

Languages:
Spanish

Health:
Zika outbreaks have been reported. It may cause birth defects so pregnant women should avoid visiting the country.