Enjoy 4G pocket wifi everywhere in Fiji, just for 7,95 € per day. Connect up to 5 devices and avoid roaming fees. Easy delivery and return!

Wifivox it's a pocket-sized device that provides wireless Internet access wherever you go in Fiji. You can even share your connection with your family and friends since you can connect up to 5 devices simultaneously. In Fiji you will enjoy 1 GB per day at maximum speed for just 7.95 € per day. Once you reach the limit, speed will be reduced until the next day when you will be able to surf at maximum speed again. We also have available in Fiji a 2 Gb/day data plan for 10.95 € per day or a 3 Gb/day data plan for 11.95 € per day.

Avoid surprises with our flat fee of 7,95 € per day! You can order your Wifivox now for your trip to Fiji in https://blog.travelwifi.com/fiji/

Enjoy Fiji to the fullest visiting its main attractions!

Fiji is an exotic destination, full of small paradisiacal islands. It offers visitors full relaxation and incredible beaches with crystal clear waters, located in a natural paradise.

Viti Levu is the largest island in Fiji. Here you can find the most beautiful beaches of the Coral Coast, also full of culture and traditions. You can enjoy activities such as climbing or hiking in the jungle, the tropical vegetation is amazing!
Do not miss Suva, the capital, visit the botanical gardens, stroll and observe the few monuments and indigenous buildings that you will discover around its streets.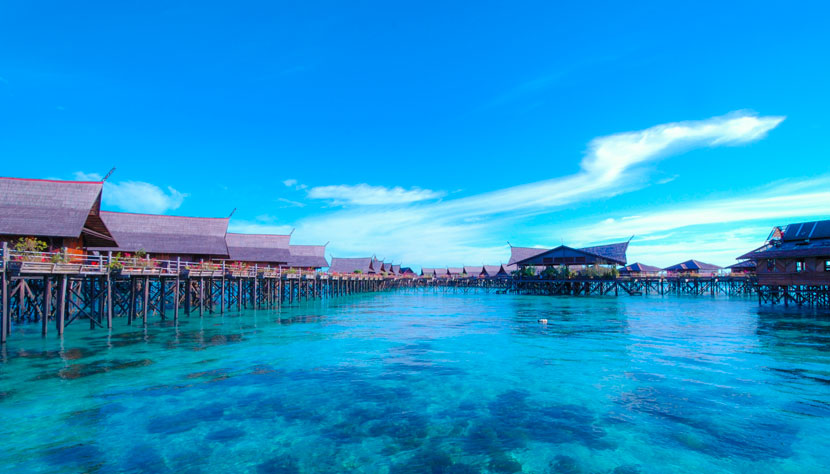 The Yasawa Islands are a group of volcanic islands with white sandy beaches, turquoise lakes and green landscapes.
In the north of Mamanucas, you will find the famous islands where the movie Blue Lagoon was filmed, you can enjoy activities such as diving, snorkeling or simply relaxing and sunbathing.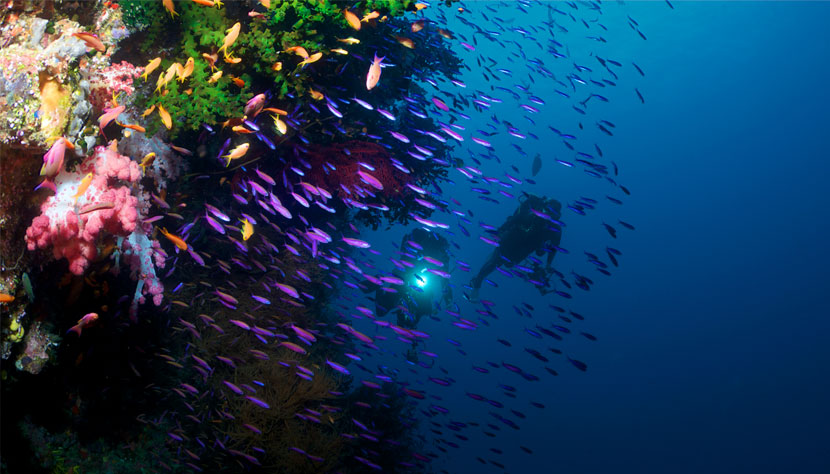 The island of Waya offers crystal clear lakes and high hills where you can enjoy the best views.
The island of Tavewa, where thick green vegetation abounds.
The island of turtles, Nanuya Levu, where you can enjoy incredible views under the sea as the water is completely transparent.

Visit all these amazing places with Wifivox to stay connected at all times wherever you are!

Check out the following useful facts before visiting Fiji:

Average temperature and rainfall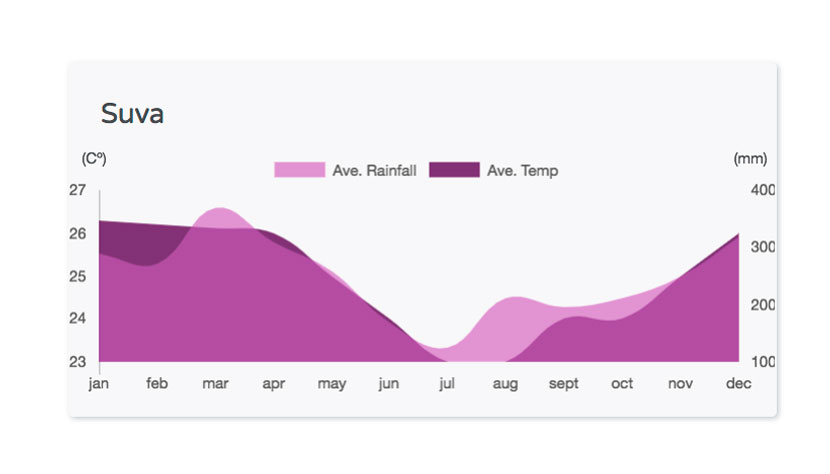 Fiji Tipping etiquette:
Tipping in Fiji isn't very common, but it will be appreciated nonetheless. It's not customary to leave tips at restaurants, hotels or bars, though you might want to leave a 5% tip or round up the bill if the service was exceptional. Tipping tour guides and taxi drivers is not mandatory, but a round up will be appreciated.

Currency: Fijian Dollar

TOP 3 Places to see in Fiji:

1. Garden of the Sleeping Giant
2. Bouma National Heritage Park
3. Likuliku Lagoon Resort

Voltage: 240 V

Languages:
English
Fijian
Fiji Hindi

Health:
Zika outbreaks have been reported. It may cause birth defects so pregnant women should avoid visiting the country.