Enjoy 4G pocket wifi everywhere in French Polynesia, just for 11,99 € per day. Connect up to 5 devices and avoid roaming fees. Easy delivery and return!

Wifivox it's a pocket-sized device that provides wireless Internet access wherever you go in French Polynesia. You can even share your connection with your family and friends since you can connect up to 5 devices simultaneously. In French Polynesia you will enjoy 500 MB per day at maximum speed for just 11,99 € per day. Once you reach the limit, speed will be reduced until the next day when you will be able to surf at maximum speed again. We also have available in French Polynesia a 1 Gb/day data plan for 18,99 € per day or a 2 Gb/day data plan for 29,99 € per day.

IMPORTANT: We only offer coverage in Tahiti. The rest of Polynesian islands are not covered.

Avoid surprises with our flat fee of 11,99€ per day! You can order your Wifivox now for your trip to French Polynesia in https://blog.travelwifi.com/frenchpolynesia/

Enjoy Tahiti to the fullest visiting its main attractions!

Tahiti, a beautiful island surrounded by lush rainforest and spectacular waterfalls, of which you can not miss the "Faarumai Waterfalls", three spectacular cascades that are certainly worth visiting.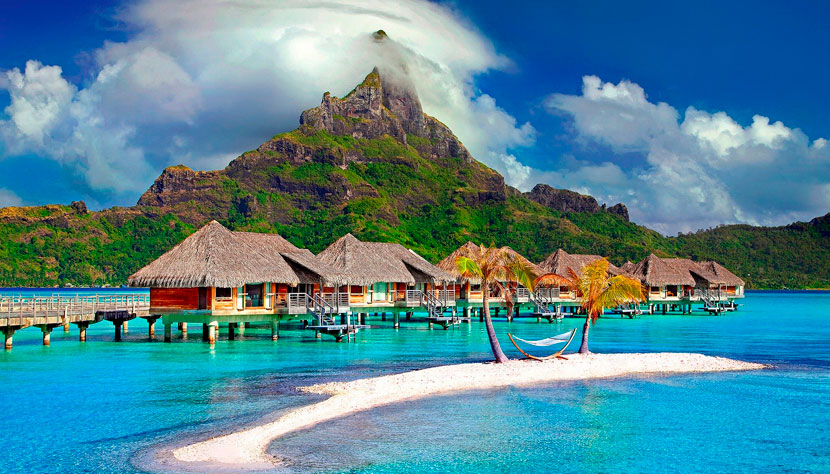 This exotic destination offers many activities; such as the visit to Huahine Natural Aquarium where you can discover the varied marine life of the Pacific, the visit to Paul Gauguin's Museum that is a tribute to the French artist, or admire the old Notre-Dame Cathedral, a clear example of the colonial architecture that formerly permeated the island.
Relax on Maui Beach, one of the few white-sand beaches in Tahiti, the nearby lagoon is ideal for snorkeling or a quiet swim.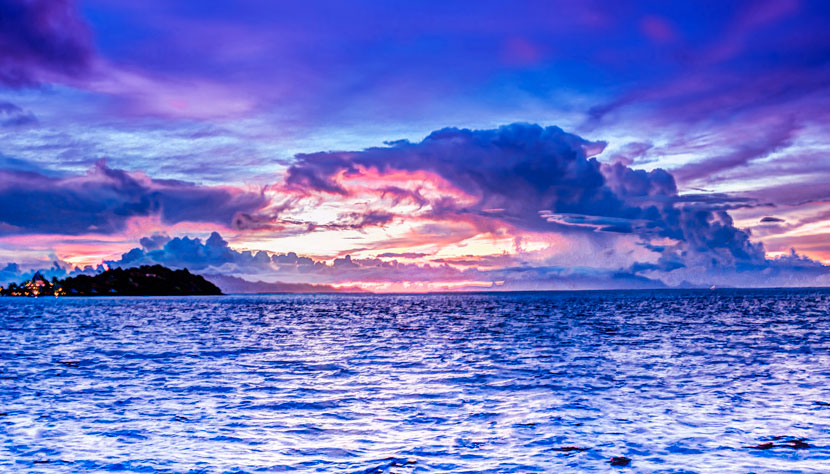 Approach the coast to observe the impressive Arahoho Blowhole, a hole between the rocks that produce a geyser-shaped water fountain.

Visit all these amazing places with Wifivox to stay connected at all times wherever you are!

Check out the following useful facts before visiting French Polynesia:

Average temperature and rainfall: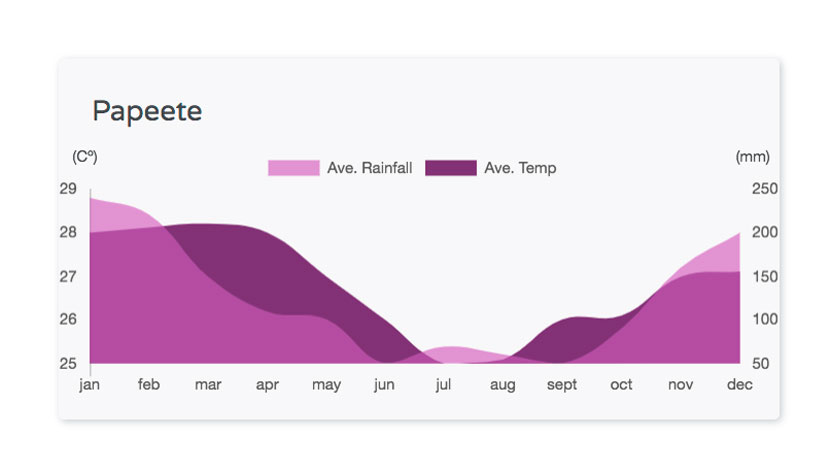 Tipping etiquette:
Tipping is neither required nor expected in the French Polynesia. However, if you receive particularly good service the gesture will be appreciated. They may not accept it but you will not be insulting them either.

Currency: French Polynesian franc

TOP 3 Places to see in French Polynesia:
1. Bora Bora
2. Maupiti
3. Tahiti

Voltage: 110 V

Languages:
French
Tahitian
Chinese

Health:
Make sure you have the usual vaccinations up to date before every trip. It is recommended to be vaccinated against hepatitis A and typhoid fever.