Enjoy 4G pocket wifi everywhere in India, just for 6,95 € per day. Connect up to 5 devices and avoid roaming fees. Easy delivery and return!

Wifivox it's a pocket-sized device that provides wireless Internet access wherever you go in India. You can even share your connection with your family and friends since you can connect up to 5 devices simultaneously. In India you will enjoy 1 GB per day at maximum speed for just 6,95 € per day. Once you reach the limit, speed will be reduced until the next day when you will be able to surf at maximum speed again. We also have available in India a 2 Gb/day data plan for 8.95 € per day or a 5 Gb/day data plan for 10.95 € per day.

Avoid surprises with our flat fee of 6,95 € per day! You can order your Wifivox now for your Indian trip in https://blog.travelwifi.com/india/

Enjoy India to the fullest visiting its main attractions!

India is the seventh largest country and the second most populated in the world.

Kerala, located in the south, is one of the most famous cities in the country for its tropical beaches, abundant jungles and wild animals, Hindu temples, churches, mosques… a destination to find peace and relax.
Bombay is the main commercial city of the country. Modernity mixed with a Victorian style are the protagonists. Many of the monuments here were built in colonial times such as the University of Mumbai, the Supreme Court or the Victoria Terminus.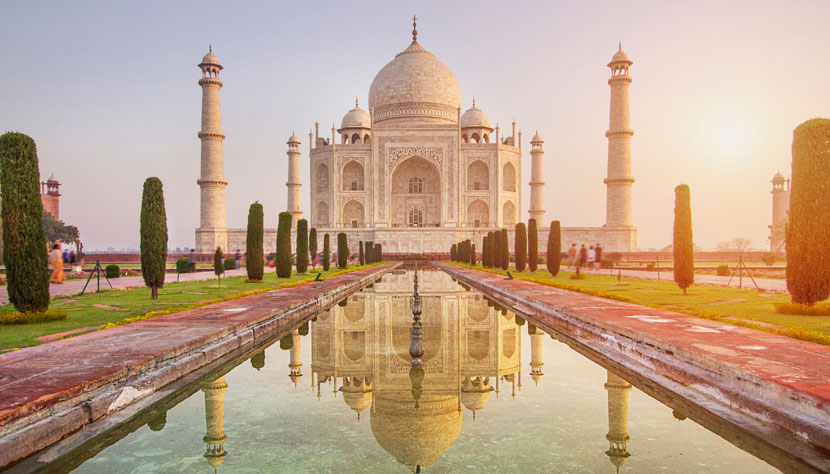 Agra is where the famous Taj Mahal is located, declared World Heritage by UNESCO. This impressive monument hides a beautiful love story behind, do not miss the sunrise or sunset with this wonderful background.
The city of Goa is known especially for its festive atmosphere and its extensive beaches. Here you can visit the Dudhsagar waterfall, the second highest waterfall in all of India.


New Delhi is the capital of this huge country. Walk around it's busy but charming little streets and visit the Red Fort of Old Delhi and the imposing Jama Masjid mosque.

Visit all these amazing places with Wifivox to stay connected at all times wherever you are!

Check out the following useful facts before visiting India:

Average temperature and rainfall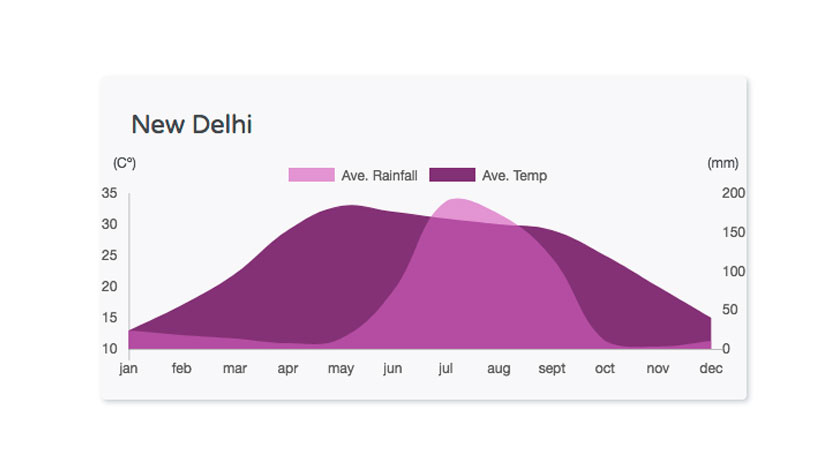 Indian Tipping etiquette:
Tipping in India is quite common and not doing so could be frowned upon. The service charge is generally included, otherwise a 5-10% tip should be handed directly to the staff of the restaurant or bar for good service. Tour guides and taxi drivers will expect a 5% or a round up.

Currency: Indian Rupee

TOP 3 Places to see in India:

1. Taj Mahal
2. Kerala Backwaters
3. Udaipur

Voltage: 230 V

Languages:
Hindi
English
French

Health:
The Zika virus is endemic in India, though the risk is likely lower than in other areas.