Enjoy 4G pocket wifi everywhere in Israel, just for 6,95 € per day. Connect up to 5 devices and avoid roaming fees. Easy delivery and return!

Wifivox it's a pocket-sized device that provides wireless Internet access wherever you go in Israel. You can even share your connection with your family and friends since you can connect up to 5 devices simultaneously. In Israel you will enjoy 1 GB per day at maximum speed for just 6,95 € per day. Once you reach the limit, speed will be reduced until the next day when you will be able to surf at maximum speed again. We also have available in Israel a 5 Gb/day data plan for 7.95 € per day or a 10 Gb/day data plan for 10.95 € per day.

Avoid surprises with our flat fee of 6,95 € per day! You can order your Wifivox now for your trip to Israel in https://blog.travelwifi.com/israel/

Enjoy Israel to the fullest visiting its main attractions!

Israel, the famous Holy Land shared by Jews, Christians and Muslims.
Tel Aviv, its capital, is a cosmopolitan, modern and young city. Discover its architectural side, it is known as the "White City" for its Bauhaus style buildings. Walk through the Rothschild and Neve Tzedek neighborhoods, the most artistic area of ​​Tel Aviv, do not miss the seafront, especially if it's a sunny day.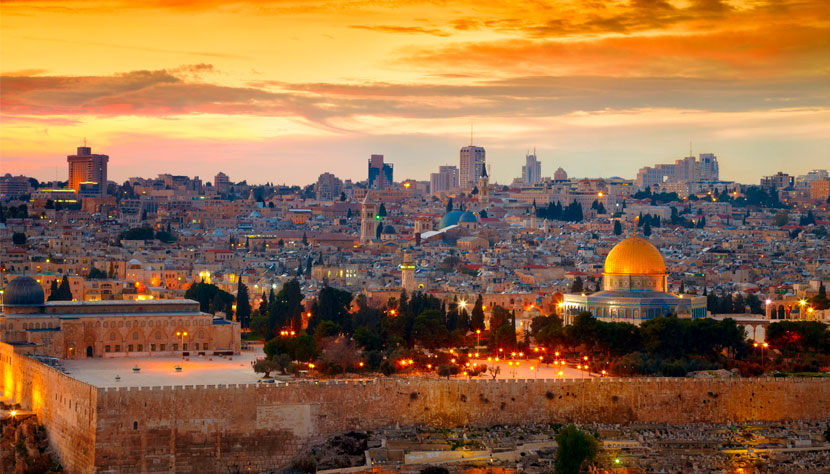 Jaffa, a city with more than four thousand years of history. Visit the immense fort of its old port and its market, where you'll find all kinds of antiques.
The archaeological remains of Caesarea are something worth visiting, with no less than two thousand years old. Here you'll discover the remains of a church of the Byzantine era and the minaret of an Ottoman temple.
Haifa, one of the most beautiful and unknown cities in Israel, located on the slope of Mount Carmel. Muslims, Christians, Jews and Bahari neighbours coexist peacefully. Do not miss the Bahai Gardens, one of the most beautiful places in Haifa.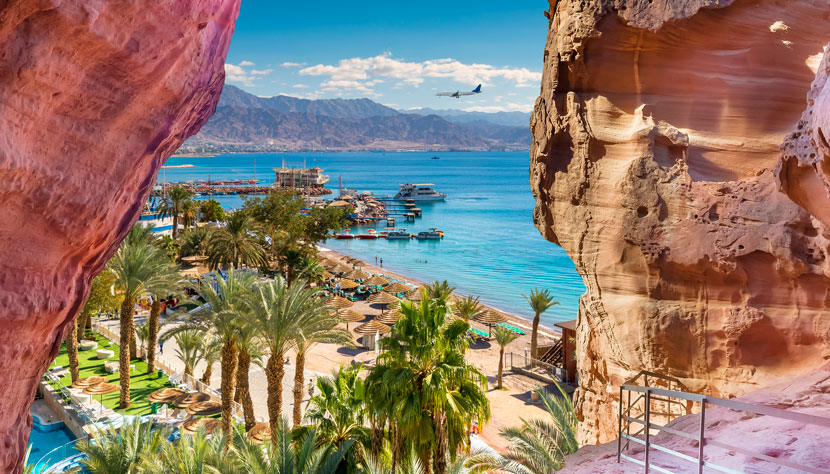 Discover the city of Acre through its ancient walls, corridors and alleys. Visit the Underground City of the Crusades, the Turkish bath al-Pasha, the old souk and the port.
The mythical Nazareth, stroll around the old side and discover its narrow streets many of which are are well marked as they were walked by Jesus. Enter the Annunciations Basilica, where Virgin Mary received the news that she was going to be a mother.
Safed, the sacred city of Judaism. Stroll through the synagogue district, the Jewish cemetery, located on the slope of the hill is a must stop, here lay the remains of great Jewish personalities and is one of the most sacred places in Safed.

Visit all these amazing places with Wifivox to stay connected at all times wherever you are!

Check out the following useful facts before visiting Israel:

Average temperature and rainfall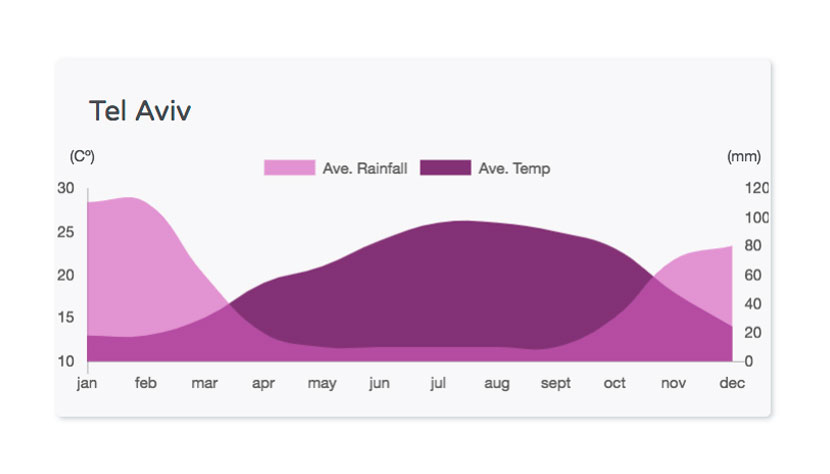 Israel Tipping etiquette:
Tipping in Israel is quite common. The average tip in most service establishments is around 10-15% if not already included in the bill. Tipping tour guides isn't customary if the tour has been arranged by an agency, otherwise a 15% tip will be expected. Tipping the taxi drivers is not mandatory but appreciated.

Currency: Israeli shekel

TOP 3 Places to see in Israel:

1. Old City Jerusalem
2. Yad Vashem
3. Western Wall

Voltage: 230 V

Languages:
Hebrew
Arabic
English

Health:
There is no especial vaccine required to travel to Israel as long as you are up-to-date on routine vaccines