Enjoy 4G pocket wifi everywhere in Japan, just for 6,95 € per day. Connect up to 5 devices and avoid roaming fees. Easy delivery and return!

Wifivox it's a pocket-sized device that provides wireless Internet access wherever you go in Japan. You can even share your connection with your family and friends since you can connect up to 5 devices simultaneously. In Japan you will enjoy 1 GB per day at maximum speed for just 6.95 € per day. Once you reach the limit, speed will be reduced until the next day when you will be able to surf at maximum speed again. We also have available in Japan a 2 Gb/day data plan for 8.95 € per day or a 5 Gb/day data plan for 10.95 € per day.

Avoid surprises with our flat fee of 6,95 € per day! You can order your Wifivox now for your Japanese trip in http://wifivox.com/japan/

Enjoy Japan to the fullest visiting its main attractions!

The Japanese capital is one of the most active and vibrant cities in the world. Tokyo is full of museums, shopping malls, manga stores, kawaii fashion, love hotels, neons… you'll never get bored since you can always find something to do.
The Harajuku neighborhood, where you can find Takeshita Street and the Meji-jingū gardens. Yanaka-Guinza's neighborhood, the "japanese Nothing Hill". A sunset in Shibuya, enjoying the craziest pedestrian crossing in the world and its many shopping centers. A peaceful walk around the Ueno-kōen gardens or the gardens of the Imperial Palace.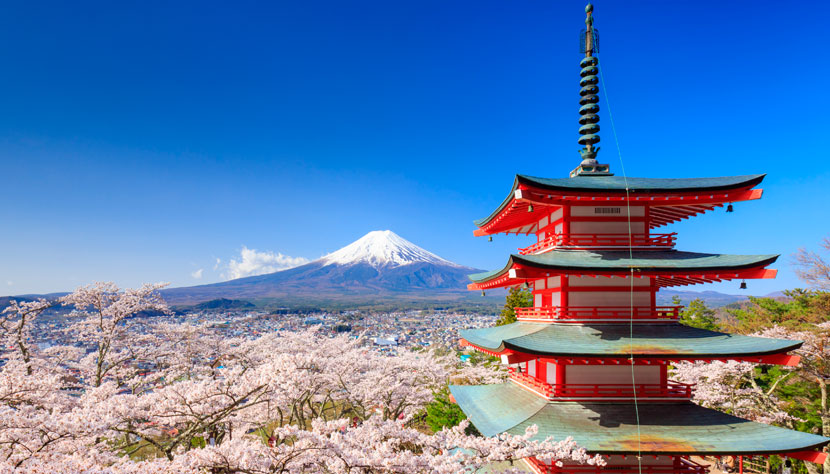 Osaka is not the most touristic city in Japan, but it's castle, which is reconstructed, reflects very well the spirit of the Edo architecture and makes it an interesting place to visit. The contrast between the castle and the nearby skyscrapers is amazing to see.
The jewel of all trips in Japan is Kyoto, you won't have time to see all the temples, sanctuaries and places of interest that Kyoto offers. Visit the Higashiyama's slope, with its multiple religious buildings, including the Chion-in sanctuary.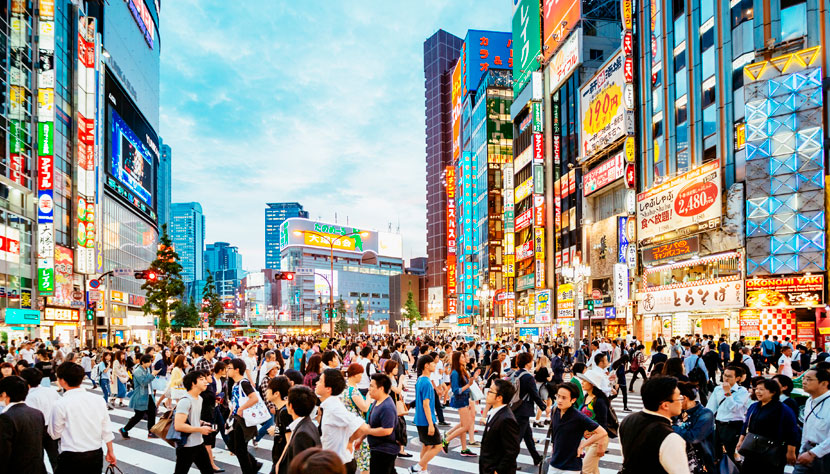 Other interesting visit in this amazing country is Arashiyama, where you can find the famous bamboo forest and its many temples, including the beautiful Tenryū-ji and its zen garden.

Visit all these amazing places with Wifivox to stay connected at all times wherever you are!

Check out the following useful facts before visiting Japan:

Average temperature and rainfall


Japanese Tipping etiquette:
Tipping in Japan can be confusing and even rude to some. In a traditional japanese inn, the staff might accept a tip placed within an envelope but most service industry employees will politely refuse them. It's also unusual leave tip at restaurants or spas, and taxi drivers won't need nor expect any.

Currency: Japanese Yen

TOP 3 Places to see in Japan:

1. Fushimi Inari
2. Kiyomizu temple
3. Miyajima

Voltage: 100 V

Languages:
Japanese
English
Russian

Health:
You may need the Japanese Encephalitis vaccine if your plan on visiting rural areas in Japan during more than a month.